Image source: Scoop.it
Who hasn't heard the sentence "content is king" ? Creating content can be challenging for businesses, however. With a requirement to be regularly posting content that is attention grabbing and engaging for the end reader, businesses require competency in copywriting. Another challenge is making sure to that the business is posting fresh content regularly enough to keep customers interested. All of this can be rather challenging for those that are not focused on and talented in content curation. The good news is that there are lots of tools that can help with this task these days, so you can find fun and interesting topics to publish, as well as getting ideas for new areas of focus. According to Julia McCoy (2015) writing for Social Media Today, some of the best tools out there for this content curation task are as follows:
Trap.It – a tool that uses its own intelligence to help you curate better and more appropriate content the more that you use it. Content is trapped into folders, and this can then be used to develop ideas. With Trap.it one can discover original content, optimize  content for social networks, and analyze results.
Feedly – this tool helps organisations to curate blog content that may be leveraged for posts on the blog in the future. The tool does not provide images as well but this does not detract from the tool's overall usefulness.
Pinterest – if you follow people in your industry as well as influencers you can get lots of really good ideas for content. The ideas can be saved on boards in your account.
Quora – through carrying out searches on the website you can find ideas for future topics for your blog. It is also possible to set up notifications to make sure that you get informed about articles that are posted in your field.
Scoop.It – this tool not only offers content in and of itself but also provides the opportunity to be in touch with other people that curate content. From this you are able to get insight from industry thought leaders. You can share the love back by helping others with their own content curation.
iiFlow – this is a platform which offers you the opportunity to create filters that work with your niche market to identify content for your industry. It provides "constant streaming content ideas" to be used as appropriate.
MyCurator – this is a tool for WordPress. It is a plugin that can be added which draws in topics from all over the web, providing you articles and input that you can use in your own content.
Spundge – this tool is useful for putting in place keywords to identify content that is appropriate for you, and allowing you to save it for later. The benefit of Spundge is that it gets smarter about what you are specifically interested in over time.
Learnist – with this tool businesses are able to learn from industry experts. The tool is driven around the idea of continual learning, which aids improved content curation.
Slideshare – Slideshare is a tool offering a massive amount of information which can be beneficial in understanding new concepts and curating content.
Storify – this tool is based around storyboards which are developed by users so that they can make content campaigns with ease. You have the choice of either creating content or offering people content to curate. There is a WordPress plugin for this particular tool.
List.ly – it may be no surprise to learn that this tool is focused on helping you to create lists. The tool helps you to find content that will be of interest to your audience or content that should be avoided, by looking at whether people vote your lists (or those of others) either up or down.
ContentGems – this is a platform that provides the user with access to more than 200,000 RSS feeds, providing the opportunity to identify suitable content by searching using keyword terms.
Bundlr – this tool is helpful in allowing you to be able to clip articles and posts and save them to look at later. The content that you gather is bundled by the tool together into groups that are easier to manage.
Triberr – this programme creates groups which are areas of interest. The idea is that you look for your areas of interest and then join the tribe to curate content. You can also share content.
Post Planner – this tool has a focus on helping with the sharing of posts on Facebook at the optimal times to do so. This is helpful in trying to get content to go viral.
Curata – the tool focuses on identifying articles and other content that meet your specific needs, making content lists for you to scour for ideas.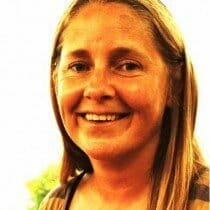 Paula Newton is a business writer, editor and management consultant with extensive experience writing and consulting for both start-ups and long established companies. She has ten years management and leadership experience gained at BSkyB in London and Viva Travel Guides in Quito, Ecuador, giving her a depth of insight into innovation in international business. With an MBA from the University of Hull and many years of experience running her own business consultancy, Paula's background allows her to connect with a diverse range of clients, including cutting edge technology and web-based start-ups but also multinationals in need of assistance. Paula has played a defining role in shaping organizational strategy for a wide range of different organizations, including for-profit, NGOs and charities. Paula has also served on the Board of Directors for the South American Explorers Club in Quito, Ecuador.