The London start-up scene keeps getting better and better. With grand theft auto v a huge commercial success, London is set to be the game release capital of the world especially since Microsoft has now installed a gaming only accelerator program. An unlikely sponsor in the form of Tesco, a UK giant supermarket chain is now sponsoring the Rainmaking loft which only add to London's credibility. The Loft is the latest of several incubators to be set up in London. They now include TechHub and Google Campus, Wayra in the West End, Innovation Warehouse and Level 39. The focus of the incubator will be technology focused and located in St Katherine docks.
Rainmaking the creators of the Loft are "an international partnership of serial entrepreneurs with offices in Berlin, London and Copenhagen". The founders between them boast a portfolio of 10 companies including Startupbootcamp, Venture Scout and Smartlaunch and include names like Alex Farcet, Carsten Kølbek and Kasper Vardrup.
The Rainmaking Loft project currently shelters approximately 60 technology and media start-ups. The St Katherine docks area is fast evolving into a credible rival for London's east end tech hub Silicon roundabout. Robin Terrell a multichannel director explained on the company's blog Tesco's rationale:
"We provide financial support to set up the infrastructure and in return we get to draw on the collective creativity of the entrepreneurs and technologists there from time to time, Similarly, we have never lost the instinct for innovation. It is in our DNA, from Clubcard to pioneering grocery home delivery through to blinkbox, our digital entertainment platform. Innovators examine how people live their lives, and add something which makes it a little (or a lot) better."
The loft is a 10,000 ft.² not-for-profit facility and will eventually be able to accommodate up to 170 tech start-ups all seeking their space collaborative partners and support. Incubator programs are a start-up's best bet to gain business support and mentorship in the critical early stages. The main aim is to increase the chances that a start-up will succeed and achieve growth and shorten the time and reduce the cost of establishing and establishing its business plan
Currently, there are approximately business 300 incubators in the UK, which directly support in excess of 12,000 dynamic, creative and innovative businesses. According to research from the UKBI (the international membership and best practice body), which measured the impact that incubators have on the local economy and workforce, shows: 'that an incubator's client businesses provided an average of 167 jobs (full time equivalents) per incubator and are home to an average of 30 client businesses at any one time. Most (60%) incubators also operate "outreach" services, helping and advising companies outside the business incubator. Those operating outreach activities support an average of 150 additional businesses'.
London's digital start-ups seem to prefer the buzz concentrated around 'Silicon Roundabout' in Shoreditch but several other areas are starting to benefit and attract their own tech clusters as high rents force startups to look elsewhere for cheaper accommodation. For example, according to accountancy group UHY Hacker Young, Borough and Bermondsey in south east London housed 5,190 start-ups last year.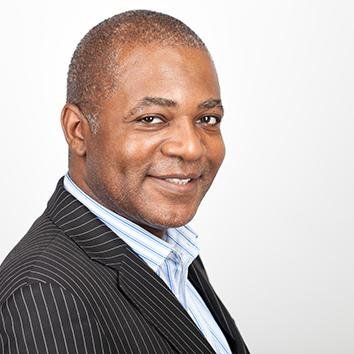 Hayden Richards is Contributor of IntelligentHQ. He specialises in finance, trading, investment, and technology, with expertise in both buy-side, sell-side. Contributing and advising various global corporations, Hayden is a thought leader, researching on global regulatory subjects, digital, social media strategies and new trends for Businesses, Capital Markets and Financial Services.
Aside from the articles, interviews and content he writes for IntelligentHQ, Hayden is also a content curator for capital markets, analytic platforms and business industry emerging trends. An avid new media explorer Hayden is driven by a passion for business development, innovation, social business, Tech Trading, payments and eCommerce. A native Trinidadian, Hayden is also a veteran, having served with the Royal Air Force Reserves for the past 10 years.
Follow Hayden on Twitter @HaydenARichards, linkedin.com/haydenhrichards and http://www.scoop.it/u/hayden-richards