Wayra is a Telefónica initiative, whose main objective is to promote innovation and the detection of new talents in Latin America and Europe in the field of the Internet and New Information and Communication Technologies (ICTs). By means of its global project acceleration model, it supports entrepreneurs in their development, providing them with the technological tools, qualified mentors, a cutting-edge work space and the funding necessary to accelerate their growth. Wayra, which means 'wind' in Quechua, was born with the aim of becoming an accelerator for the development of future Silicon Valleys in the countries where Telefónica is present.
In the UK, Wayra has not one but two startup bootcamps in London which currently has a full compliment of 17 startups busy innovating. The UK locale has recently benifited from the recruitment of new Academy director, Charmaine Eggberry. Prior to joining Wayra, Eggberry was global senior vice president of marketing at Nokia, and has also worked at RIM in the UK.
Recently, Wayra announced its first 10 teams for a brand-new programme designed for "digital social ventures". London-based Wayra UnLtd is the 14th Wayra Academy and the only one that is focused solely on startups that specialise in making "a positive social impact".
With a presence in twelve countries (Germany, Argentina, Brazil, Chile, Colombia, Spain, Ireland, Mexico, Peru, United Kingdom, Czech Republic and Venezuela), in its calls, Wayra has received over twenty thousand proposals for new digital businesses, making it one of the largest talent detection platforms in the world of ICTs. Looking to repeat the sucess of last year, Telefónica's start-up  accelerator, announced the date of its second international "Demo Day": this will be held 14 November 2013. This year, the event will take place in San Francisco, São Paulo and London, where, simultaneously for the first time, Wayra will bring together investors and start-ups which have been accelerated during this year.
The format of the event, facilitated by Bloomberg Tradebook, will be interactive and will offer participants the possibility of exchanges and remote questions from the different host cities. "Wayra Global demoDay 2013" is an event aimed exclusively at private investors and venture capital funds, at which a selection of start-ups accelerated by Wayra at its 14 academies in Latin America and Europe will be presented. The portfolio of companies taking part in this event will maintain a careful balance with regard to the level of maturity and development of the products, geographical diversity, market size and business areas.
"This new format of three venues enables us to showcase the global spirit which is at the heart of Wayra. We believe that the chosen cities, vibrant hubs of technology, talent and innovation, are a true reflection of our position as an international accelerator", said Gonzalo Martín-Villa, CEO of Wayra. 
"In this way, we will offer the investment community excellent opportunities for their portfolios, very carefully selected for each region and market. As a complement to our natural presence in Latin America and Europe, we will also bring our start-ups to Silicon Valley, supported by the experience of Telefónica Ventures".
For Wayra, the event represents a major milestone in its annual calendar, and it is an extension of the meetings the individual academies already hold with the investment community at the end of each acceleration cycle. In December 2012, 17 start-ups were successfully presented in the city of Miami (United States) in the first global event of this kind. Over the next few weeks, the companies taking part in the Global demoDay will be announced. These have been selected following exhaustive analysis which has taken into account their capital needs and maturity stage. Globally, the portfolio of companies in which Wayra has invested now totals more than 260 start-ups in 12 countries, across over 20 digital industries.
image via bluebutterfly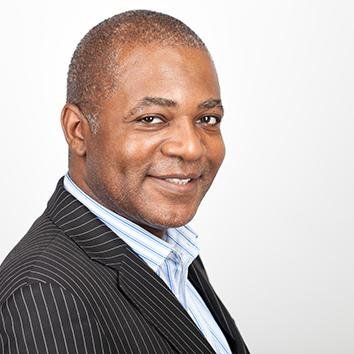 Hayden Richards is Contributor of IntelligentHQ. He specialises in finance, trading, investment, and technology, with expertise in both buy-side, sell-side. Contributing and advising various global corporations, Hayden is a thought leader, researching on global regulatory subjects, digital, social media strategies and new trends for Businesses, Capital Markets and Financial Services.
Aside from the articles, interviews and content he writes for IntelligentHQ, Hayden is also a content curator for capital markets, analytic platforms and business industry emerging trends. An avid new media explorer Hayden is driven by a passion for business development, innovation, social business, Tech Trading, payments and eCommerce. A native Trinidadian, Hayden is also a veteran, having served with the Royal Air Force Reserves for the past 10 years.
Follow Hayden on Twitter @HaydenARichards, linkedin.com/haydenhrichards and http://www.scoop.it/u/hayden-richards