Techweek's mission is to showcase, celebrate and enable emerging innovation ecosystems. Now in its third year, Techweek Chicago, June 27-29 at the Merchandise Mart, is the largest technology conference and expo in the Midwest, and culminates a full week of partner-sponsored and related events. New this year, the conference will feature multi-session summit topics highlighting key technology industry trends in the areas of education, media, finance, health & wellness, fashion, and international expansion. This fall, Techweek expands with events in both Los Angeles and New York City.
Expected are an anticipated 8,000 attendees representing 2,250 brands, 120 speakers and 150 exhibitors from across the globe to the Merchandise Mart June 27-29. Deputy Mayor Steve Koch will kick-off the event with a keynote speech Thursday, June 27 at 9:00 a.m.
Techweek Chicago remains the largest technology conference and expo in the Midwest. What began as a small gathering of Chicago's tech scene has since grown into a full-blown tech-fest, bringing together entrepreneurs, visionaries, investors and thought leaders from around the world.
"Our mission is to enable innovation ecosystems in emerging tech hubs. We do so by bringing together technology and the people that drive its evolution," said Iain Shovlin, chairman of Techweek. "We have certainly come a long way since our first event in 2011 and we look forward to continued growth throughout 2013."
Participants can look forward to exhilarating speakers, new concepts, incredible exhibitors, and, of course, Techweek's signature parties. This fall, Techweek will expand to host events in both Los Angeles and New York City.
Techweek 2013 Highlights:
Presentations from global leaders and industry visionaries, including:
Sal Khan, founder and executive director, Khan Academy, "Re-inventing Education: A Q&A with Sal Khan," Thursday, June 27, 2 p.m.
Kim Dotcom, founder, Mega, "The Downloaded Era: Battle for Internet Rights," Thursday, June 27, 4 p.m.
Jaron Lanier, computer scientist, "Is the Internet Destroying Middle Class?" Saturday, June 29, 2 p.m.
The culmination of the LAUNCH competition, where one startup will win $100,000 in cash and prizes. Winner to be announced Friday, June 28, 4:00 p.m.
Additional events:
 Motorola "Welcome Home" Party, Merchandise Mart South Drive, Thursday, June 27, 7:00 p.m.
2nd Annual Bootleggers Ball, Untitled, Friday, June 28, 8:00 p.m.
The return of Techweek's Food Truck Face Off, Merchandise Mart South Drive, Friday June 28 6 – 9 p.m.
All-tech hiring fair with more than 80 companies beginning Saturday, June 29 at Noon in the Expo Hall
First-ever Fashion Tech Runway fashion show, W Chicago City Center, Saturday, June 29, 9 p.m. – Midnight
This year's conference also will feature eight summits lead by groundbreaking thinkers, each delivering a comprehensive look at trending development topics over the course of three days. Summit topics include Developer, Education & Work, Fashion Tech, Finance 2.0, Future of Media, Go International, Startup, and WellTech.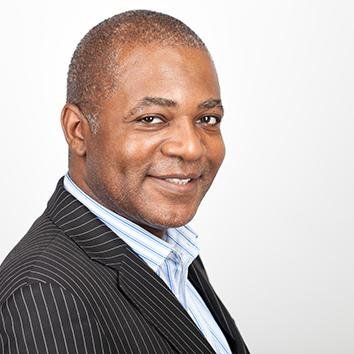 Hayden Richards is Contributor of IntelligentHQ. He specialises in finance, trading, investment, and technology, with expertise in both buy-side, sell-side. Contributing and advising various global corporations, Hayden is a thought leader, researching on global regulatory subjects, digital, social media strategies and new trends for Businesses, Capital Markets and Financial Services.
Aside from the articles, interviews and content he writes for IntelligentHQ, Hayden is also a content curator for capital markets, analytic platforms and business industry emerging trends. An avid new media explorer Hayden is driven by a passion for business development, innovation, social business, Tech Trading, payments and eCommerce. A native Trinidadian, Hayden is also a veteran, having served with the Royal Air Force Reserves for the past 10 years.
Follow Hayden on Twitter @HaydenARichards, linkedin.com/haydenhrichards and http://www.scoop.it/u/hayden-richards