This week's biggest tech news, was undoubtedly Twitter and its IPO debut. With all the attention showered on the social network this week, it was easy to forget that the U.K.'s tech industry body formerly known as Intellect rebranded as techUK, with a new mission to create more than 500,000 tech roles and significantly grow the UK tech sector. Currently more than 850 companies are members of techUK. Collectively they employ more than 500,000 people, about half of all tech sector jobs in the UK. These companies range from leading FTSE 100 companies to new innovative startups.
Secretary of State for business, Vince cable, launched the platform on Thursday, aimed at the entire UK tech ecosystem, and incorporated the previous work of intellect. techUK has also teamed up with UKTI to build the industry's capability to identify and engage in new export opportunities. techUK will provide a new trade support programs to enable 1,000 tech companies to harness new export opportunities by 2015. It will also support Code Club to secure funding and volunteers to set up coding clubs in schools across Britain. It's hoped the Code Club initiative would inspire the next generation of coders and tech entrepreneurs.
We are #techUK – – are you? Let us know your thoughts on our new website.

— techUK (@techUK) November 7, 2013
Google's Theo Bertam speaking to techUK, said that as "the world's leading internet economy", the UK was hugely important to his company. Google wanted to be part of techUK because of its breadth, because it can pull together the diverse threads that make up UK tech, because it has a clear vision and mission and because it can speak with authority on behalf of the industry. Julian David, CEO of techUK, commented "techUK has been formed for the future – for better understanding and realization of the opportunities that technology represents for the UK and to deal with the disruptive challenges that change and innovation always present".
The UK is home to numerous innovative, high tech, companies, business secretary Vince Cable said at the launch. 'Through our Industrial Strategy we are working with the ICT sector to identify those areas where government can assist growth; in particular, training, access to finance, procurement and support for innovation through the Catapult program. techUK will be at the forefront of building our relationship with an industry that employs around 1.3 million people across the UK.'
The techUK campaign will actively lobby government on behalf of of startups and tech companies, collaborate on tackling cybercrime and use its UKTI links to help tech firms identify new export opportunities overseas.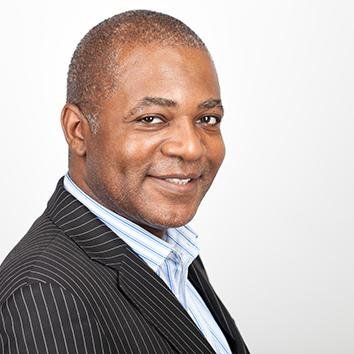 Hayden Richards is Contributor of IntelligentHQ. He specialises in finance, trading, investment, and technology, with expertise in both buy-side, sell-side. Contributing and advising various global corporations, Hayden is a thought leader, researching on global regulatory subjects, digital, social media strategies and new trends for Businesses, Capital Markets and Financial Services.
Aside from the articles, interviews and content he writes for IntelligentHQ, Hayden is also a content curator for capital markets, analytic platforms and business industry emerging trends. An avid new media explorer Hayden is driven by a passion for business development, innovation, social business, Tech Trading, payments and eCommerce. A native Trinidadian, Hayden is also a veteran, having served with the Royal Air Force Reserves for the past 10 years.
Follow Hayden on Twitter @HaydenARichards, linkedin.com/haydenhrichards and http://www.scoop.it/u/hayden-richards