Day two of the 2014 International CES, attracted leaders from Twitter, Facebook, MediaLink, Salesforce Exact Marketing Cloud, MillerCoors and Ford to the CES stage during the Brand Matters keynote, while tech policy issues were addressed during select SuperSessions. The diverse range of the 2014 CES demonstrated that every major technology company participated in the show by either exhibiting, speaking, sponsoring, attending or holding co-located events and business meetings. Owned and produced by the Consumer Electronics Association, the 2014 CES, is the world's gathering place for all who thrive on the business of consumer tech. The adverse weather conditions that blanketed the US, failed to stop proceedings.
Gary Shapiro, CEA's President and CEO, introduces the Intel keynote address at the 2014 CES.
Innovation is the lifeblood of the consumer technology industry and the show floor and conference sessions at the 2014 International CES are invigorating and energizing as fresh ideas, breakthrough technologies and new ways of doing things come to life," said Karen Chupka, senior vice president, International CES and corporate business strategy, CEA. "From the biggest technology companies in the world to startup entrepreneurs, CES shows off the industry's latest developments and discoveries on the show floor and through our dynamic conference programming."
CES Highlights
Well first off is Michael Bay… The mirror has covered the cringe worthy event here. Nuff said.
Michael E. Kassan, chairman and CEO of MediaLink, moderated back-to-back discussions on brand marketing in a connected world during the Brand Matters keynote. The first panel featured Dick Costolo, CEO of Twitter and Maurice Lévy, chairman and CEO of the Publicis Groupe. 
The conversation explored integrated marketing strategies that connect with consumers across platforms, and the importance of trust and privacy when engaging directly with consumers. "In a digital world, successful campaigns approach marketing as content, rather than as disruptions to content," said Costolo. "Message amplification via social networks and the ability to leverage the second screen are also key to brand marketing success." As marketers focus more energy on mobile strategies and social media, they must be mindful of data security and consumer privacy. Lévy, said, "Many consumers choose not to opt out of targeted marketing in their social media feeds because they don't want to miss out on useful information, or on building relationships with brands or on special offers."
The second panel featured executives from Salesforce ExactTarget Marketing Cloud, MillerCoors, Ford Motor Co., and Facebook. Participants on both panels discussed the importance of creating integrated marketing campaigns across platforms that include clients, advertising agencies and media – all working together to speak to consumers. The panel agreed that it's almost impossible to work in silos, and that today boundaries are blurred.
Gary Shapiro, president and CEO, CEA hosted U.S. Secretary of Commerce Penny Pritzker on the CES stage during the "Innovation: Keeping America Open for Business SuperSession" to talk about ways to spur economic growth. Secretary Pritzker opened saying she was amazed by the show and that "to see innovation and entrepreneurship come to life in front of me at the show is a Commerce Secretary's dream." She is committed to pushing her office's strategic focus on innovation and said that she "wants everyone walking through the department of my office to know that America is open for business, and that we are very committed to expediting and supporting advanced manufacturing." The Secretary's highest business priorities are free trade and immigration reform. When asked about how America is perceived in other countries, the Secretary said, "The world is thirsty for our type of entrepreneurship." The UK should pay attention to this, given current immigration controversies affecting the London startup scene.
The "CES 2015: How Today's Emerging Technologies will Affect Tomorrow's Devices SuperSession" featured leaders from some of the top names in the world of emerging technology who discussed what will take center stage at CES in the years to come. Brian Heater, director of media at Engadget, moderated the SuperSession, which included panelists from Leap Motion; Oculus VR; Pebble Technology; and 3D Systems Inc. The panelists touted CES as the place where startups can make their business a success, since "high tech is high touch." Looking towards the future, Pebble will focus on applications that sync with its smart watch, Oculus will concentrate on its consumer product, 3D Systems will focus on where 3D printing will be in the home and Leap Motion will continue to embed into new form factors.
Day two of the International CES, wrapped with the Leaders in Technology dinner which featured keynote speaker Bre Pettis, CEO and co-founder of MakerBot, a leader in desktop 3D printing. Underscoring this hot trend, for the first time there is a 3D Printing TechZone at CES with more than 30 companies showing the latest technology. Pettis discussed how MakerBot got to the 2010 CES by winning a booth at a CE Week competition and how CES has helped his company grow. "We have a very engaged community that is sharing designs and is busy making things," he explained. He went on to describe three new 3D printers that MakerBot is launching at the 2014 CES and detailed the products the printers can create including prosthetics that kids normally can't afford and a soccer ball that generates light based on its kinetic activity. Pettis then described MakerBot's philanthropic goal of providing a printer to every school in America.
Day three of the 2014 CES was highlighted by the Last Gadget Standing and Mobile Apps Showdown competitions. The Last Gadget Standing competition challenged contenders to present fast-paced product demos to a live CES audience. Co- hosts Gary Dell'Abate and Jon Hein from SiriusXM Radio's Howard Stern channels hosted the competition, and winners were selected through an applause-o-meter. The winner of the product "most likely to change the face of technology," was a Bluetooth-enabled deadbolt that is managed through a smart phone. A separate online vote awarded the top prize to the Skulpt Aim, a body fat/muscle-quality measurement device.
Password Box, a password management app with a social twist, took home the top prize at the 2014 Mobile Apps Showdown sponsored by Living in Digital Times. The fully-encrypted app lets you instantly login to your go-to websites and apps without having to type in your password. You can also track credit cards, passports and other sensitive data and securely share information with friends through the app. Emceed by Gary Dell'Abate and Jon Hein from Sirius XM, the showdown featured four-minute elevator-pitch-style presentations from 10 semifinalist app developers, selected ahead of time by a team of expert panelists and Living in Digital Times readers. The winner was chosen by crowd applause. Ballerz, an app that helps players find pickup basketball games in their area based on skill level, was the online showdown winner.
You can follow CES online at www.CESweb.org and through social media: http://www.cesweb.org/social.
Image credit: CES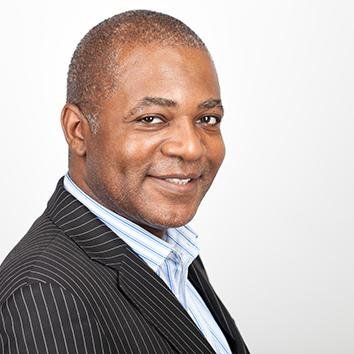 Hayden Richards is Contributor of IntelligentHQ. He specialises in finance, trading, investment, and technology, with expertise in both buy-side, sell-side. Contributing and advising various global corporations, Hayden is a thought leader, researching on global regulatory subjects, digital, social media strategies and new trends for Businesses, Capital Markets and Financial Services.
Aside from the articles, interviews and content he writes for IntelligentHQ, Hayden is also a content curator for capital markets, analytic platforms and business industry emerging trends. An avid new media explorer Hayden is driven by a passion for business development, innovation, social business, Tech Trading, payments and eCommerce. A native Trinidadian, Hayden is also a veteran, having served with the Royal Air Force Reserves for the past 10 years.
Follow Hayden on Twitter @HaydenARichards, linkedin.com/haydenhrichards and http://www.scoop.it/u/hayden-richards