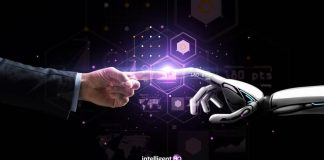 Although two different entities, humans and machines have coexisted for many centuries now. Binary, the language that enables machines to compute and process information,...
What are some of the most incredible innovations happening out there in the field of healthcare ? Is Artificial Intelligence disrupting the sector in...
Probably we still hold in our minds images of an iconic movie Charles Chaplin released ninety years ago. In 'Modern Times', a poor factory worker...
Some humans call me Joe, but my true name is B29XR7Y. I am a humanoid of the Fourth Generation. It has been a long...