• Tech Nation welcomes 30 companies to join its newest programme for Black and multiracial founders, Libra.
• Research found that all-Black founding teams received in total just 0.24% of UK VC tech investment in 2021.
• Almost half (43%) of the founders on the Libra programme are female and hail from regions across the UK. 
• Healthtech, Net Zero, HRtech and Edtech are some of the key themes across the 30 companies.
• Founders will benefit from sessions delivered by established entrepreneurs, mentoring from world-leading scale coaches, and peer-to-peer sessions on fundamental growth challenges, and more.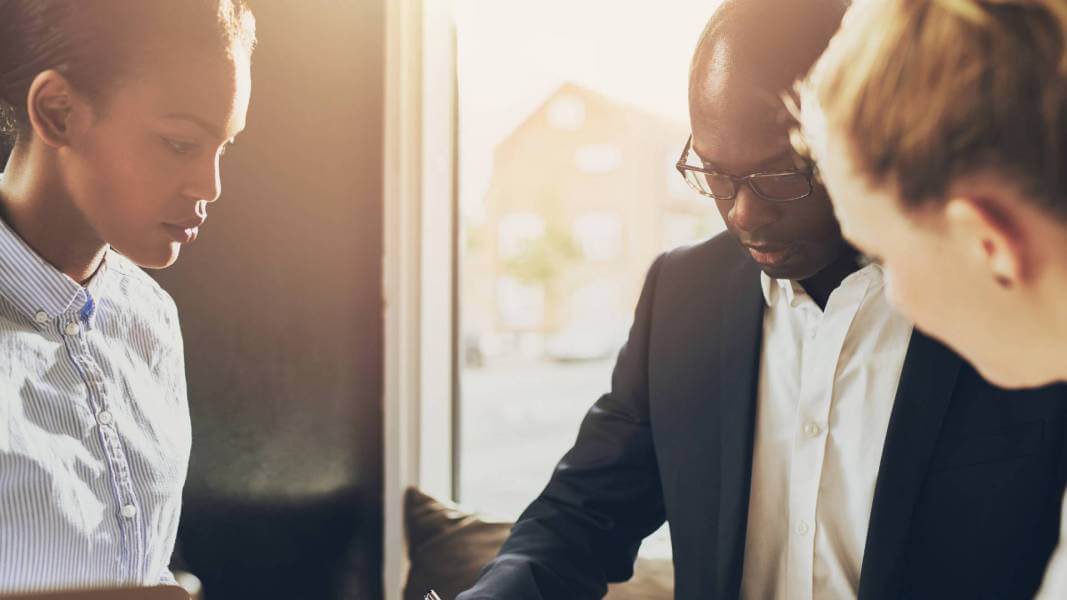 Tech Nation, the leading scaleup accelerator for UK tech companies, today announces the 30 companies joining its newest growth programme, Libra, which is designed to equip ambitious Black and multiracial (with Black heritage) entrepreneurs with the knowledge, tools and networks they need to scale their business in today's world.
Black and multiracial founders often face barriers to accessing VC investment which can be directly linked to racial bias, creating additional challenges to overcome in their scaling journey. In 2020, Tech Nation partnered with Extend VC and Impact X on a report – Diversity Beyond Gender report – to look at how the colour of a founder's skin can adversely affect their access to capital in the UK. The report highlighted that between 2009 and 2019, 76% of VC investment went to all-white founding teams, whilst only 23.36% went to multiracial founding teams and 0.24% went to all-Black founding teams.
Tech Nation's new Libra programme comprises Black heritage founders that hail from all areas of the UK – from the South West to Yorkshire and the North West. Almost half (43%) of the companies are led by female founders, reflecting Tech Nation's commitment to supporting underrepresented innovators that have an ambition to scale.
Key challenges that emerging tech founders are tackling
The 30 companies selected are helping to tackle some of the biggest challenges of our lifetime. Atherton Mutombwera, Zimbabwe-born and the Founder and CEO of Hutano Diagnostics, is one of five Healthtech founders leading the charge on improving global health and wellbeing through technology. With learnings taken from the 2014 Ebola outbreak, Hutano Diagnostics has created a disease diagnostic and surveillance platform for quick disease diagnosis, tracking and outbreak spread prediction.
Through the Libra programme, Tech Nation is also supporting companies helping the UK's journey to Net Zero, such as Bristol-based Voltric, which provides an electric vehicle subscription service that allows consumers to access a range of road ready, electric cars. Other tech companies supporting the UK's journey towards Net Zero include Loopcycle, which is helping businesses to move towards a circular economy by providing a platform to boost valuable secondary product management, reuse and recovery. Similarly, Compare Ethics verifies businesses' sustainability credentials to provide a trusted source of information for consumers.
Digital Secretary Nadine Dorries said: "It's great to see Tech Nation's new Libra programme supporting founders from a range of backgrounds and tapping into the rich depth of tech talent we have across the country. We are doing all we can to make sure people have the skills they need to work in this exciting and challenging industry."
Four of the 30 companies selected are creating technological solutions to improve the recruitment process and ensure a future where talent is recruited fairly and without bias. Companies such as Manchester-based Jobseekers, which aims to become the primary and most unbiased job-search and matching engine on the internet, and Flair Impact, which uses technology to help organisations measure and build anti-racist cultures, are dedicated towards creating a better future for talented black and multiracial people working within all sectors in the UK.
Similarly, Edtech companies like Air Math Tuition are aiming to level the playing field for learning and reduce elitism in the UK education system through its online Maths education platform. It joins another Edtech company, Framework, the world's first on-demand business school. Other companies selected to join the Libra programme come from sectors including ecommerce, retail tech, lawtech, leisure, gaming and propetech.
Support provided through the Tech Nation Libra programme
Over six months, the founders accepted into the programme will each receive over 60 hours of support, benefit from sessions delivered by established entrepreneurs, receive mentoring from world-leading scale coaches and peer-to-peer sessions on fundamental growth challenges; covering topics such as raising series A, selling into corporates, scaling your operations and expanding internationally.
The programme will facilitate peer-to-peer learning and the cohort companies sharing the challenges in their own individual scaling journeys. The cohort will also be introduced to key stakeholders and decision-makers at corporates, investment firms, government bodies and others during networking events.
The judges include: Tom Adeyoola, Daisy Onubogu, Dama Sathianathan, Nakai Jirira, PhD, Anika H., Margaret Sheyindemi, Maria Francisca Jorge (Kika), Blake Bower, Tanya Williams, Sebastiaan Bruinsma, Kevin Simmons, Saloni Bhojwani, Audrey Handem, Olivia Sibony,, Leo Chandler, Evgeny Shadchnev, Pam Sheemar, Harriet Saunders, Elias Suliman, Lisa Lambie, Kaitlin Fritz, Liam Gray and Abigail Iyin Osundun.
D&I Toolkit
In order to help build a strong, diverse and inclusive tech sector, Tech Nation also launched a Diversity & Inclusion Toolkit in June this year. This aims to provide resources that help UK tech firms achieve maximum impact with their D&I strategies, creating positive results not only in the makeup of their workforce, but in the productivity and success of their companies. Each section of the toolkit contains checklists, links to tools and resources, and case studies highlighting examples of companies who have enacted positive change. Continually updated, it will reflect the changing tech landscape, new D&I initiatives and companies which have already implemented successful D&I frameworks.
Tom Adeyoola, Co-founder, Extend Ventures, and Judge for the Libra programme: "As our Diversity By Gender report starkly showed, ethnic minority founders and Black founders in particular have struggled over the last 10 years to gain access to finance in the startup ecosystem.  We hoped our report would kickstart awareness and action.  Only one Black female founder had raised over £1m in venture funding in the 10 years to 2019; since publishing our report in November 2020 there have been at least 7.  I am hopeful that Tech Nation with this new Libra programme can help drive for Black and multiracial founders the virtuous cycle of visibility, connections, and success through the power of the cohort that we have seen in the rest of the startup ecosystem.  Having had the honour of taking part in the judging for the Libra programme, it is clear that there is a healthy and competitive pipeline of Black and multiracial founders that just need fair access to financial and social capital to succeed. I'm looking forward to the access to finance stats in future diversity reports becoming more representative of the UK population."
Abi Mohamed, Libra Lead, Tech Nation, comments: "At Tech Nation, we are working to build a future where anyone with a vision and drive can access the skills and support needed to scale and succeed as a game-changing leader. We have furthered our commitment to this by launching our first programme designed to tackle some of the unique challenges faced by Black and multiracial founders in the UK. The 30 scaleups joining the Libra programme represent some of the most exciting, innovative, and resilient tech companies in the UK today, and are tackling some of our biggest challenges. Spread right across the UK, companies are working in global health, providing access to electric vehicles, and helping businesses move towards circular business models. By helping to support our future Libra alumni to reach unicorn status and beyond, we hope to play our part in  strengthening the UK's position as one of the best places in the world to start and grow a business – for everyone."

Founder Dinis Guarda
IntelligentHQ Your New Business Network.
IntelligentHQ is a Business network and an expert source for finance, capital markets and intelligence for thousands of global business professionals, startups, and companies.
We exist at the point of intersection between technology, social media, finance and innovation.
IntelligentHQ leverages innovation and scale of social digital technology, analytics, news and distribution to create an unparalleled, full digital medium and social business network spectrum.
IntelligentHQ is working hard, to become a trusted, and indispensable source of business news and analytics, within financial services and its associated supply chains and ecosystems.