New York City has been accused in the past, of not encoraging leading universities and scientific research centers to become catalysts for entrepreneurship and local economic development. This was viewed as a missed opportunity for New York, given the need to diversify the economy and create new engines of job growth. It would appear however, that some universities have stepped up to the challenge, via the use of incubators. Named one of the Top 10 Idea Labs in the U.S. by Worth magazine, the NYU-Poly Incubators—Varick St., DUMBO and NYC-ACRE—are changing the landscape of New York City. As the first NYC-sponsored Incubators and cornerstones of the NYU Entrepreneurial Institute, the programs are designed to empower entrepreneurs from across NYC and NYU who are creating jobs, launching new technology products and services and diversifying the local innovation ecosystem.
The rapid growth of New York City's innovation economy has been fueled by these three Polytechnic Institute of New York University (NYU-Poly)-operated incubators that generated $251 million in economic activity since 2009, created more than 900 jobs and contributed $31.4 million in local, state and federal tax revenue, according to a report released today marking the fourth anniversary of NYU-Poly's public-private incubator initiative. By 2015, they are projected to nearly triple their economic output to $719 million, 2,500 jobs and $92 million in tax revenue.
The economic impact study was conducted by Dr. Jill Kickul, director of the NYU Stern School of Business Program in Social Entrepreneurship. It surveyed all 102 startups that have been in the incubators, or "innovation centers." 
In 2009, NYU-Poly launched the Varick Street Incubator in Manhattan's Hudson Square neighborhood, in partnership with New York City Economic Development Corporation (NYCEDC) and Trinity Real Estate.  It also housed a second innovation center, the New York City Accelerator for a Clean and Renewable Economy (NYC ACRE), supported by the New York State Energy and Research Development Authority (NYSERDA) and focused on clean-tech and clean-energy startups. In 2012, NYU-Poly opened the DUMBO Incubator in Brooklyn, in partnership with NYCEDC and Two Trees Management.
Last month, NYU-Poly and NYCEDC announced plans to develop and operate the Clean Technology Entrepreneur Center (NYC CTEC) in partnership with Forest City Ratner Companies to support innovators focused on solving urban challenges of sustainability, energy, and resilience. 
"Since 1854, Poly has served to incubate knowledge in Brooklyn, but we established formal incubators only a few years ago. Within these few short years, NYU-Poly's incubators have transformed innovation and technology into real economic development throughout the city," said Dr. Katepalli Sreenivasan, president of NYU-Poly. "This unique partnership between a strong engineering and technology institution of higher learning, government and the private sector has proven to be a powerful cultural and educational driver, as well. We look forward to strengthening these ties further."
"This study demonstrates the unique contribution and economic impact that NYU-Poly incubators have had in providing the resources and environment to support the next generation of successful entrepreneurs with high-quality mentorships and access to funders and strategic partnerships," said study author Kickul.
"NYCEDC and NYU-Poly have partnered to create a nurturing environment for start-up businesses around the City, including partnering to open the Varick Street Incubator, the first in the growing number of City-sponsored incubators, as well as the DUMBO Incubator and NYC CTEC in Brooklyn," said NYCEDC Executive Director Kyle Kimball.  "Since first launching the program in 2009, these projects have positively impacted New York City, and we look forward to seeing them further contribute to the City's rapidly transforming and growing innovation economy."
The economic impact study was conducted between October 2012 and January 2013.  The study team surveyed all 102 startups that have been in the incubators, met with 24 current tenants and 11 graduated companies, analyzed available data and applied standard economic formulae to determine the economic activity generated by the NYU-Poly incubators.  The full report and more information about NYU-Poly's innovation centers are available at http://www.poly.edu/business/incubators.
image credit: http://nyuentrepreneur.org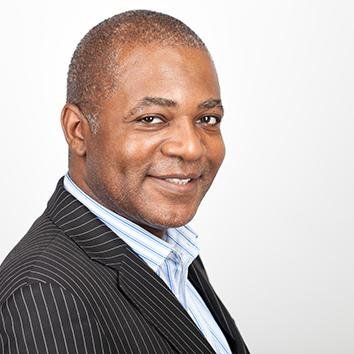 Hayden Richards is Contributor of IntelligentHQ. He specialises in finance, trading, investment, and technology, with expertise in both buy-side, sell-side. Contributing and advising various global corporations, Hayden is a thought leader, researching on global regulatory subjects, digital, social media strategies and new trends for Businesses, Capital Markets and Financial Services.
Aside from the articles, interviews and content he writes for IntelligentHQ, Hayden is also a content curator for capital markets, analytic platforms and business industry emerging trends. An avid new media explorer Hayden is driven by a passion for business development, innovation, social business, Tech Trading, payments and eCommerce. A native Trinidadian, Hayden is also a veteran, having served with the Royal Air Force Reserves for the past 10 years.
Follow Hayden on Twitter @HaydenARichards, linkedin.com/haydenhrichards and http://www.scoop.it/u/hayden-richards