Streetbank: The Neighbours Website.Intelligenthq
Let's imagine moving back on time.  What if one could get out of one's home, being able to greet on his or her way to the station, all his or her neighbours, like in the old times ? How to make people more interested in engaging actively and openly with their neighbourhood ? If this sounds like an utopia, the utopia is a little bit more possible now, even in huge cities like London, and that´s actually, due to the latest technological innovations.
Streetbank is a network based in the United Kingdom, that took advantage of such technologies, to build a website that helps people be more neighbourly. In this website, neighbours can post items and skills which they would like to share or give away, or request things that they need, in turn letting them see the items that have been added by people living nearby. The pioneering platform aims to implement cycles of trust and generosity in neighborhoods around the world and it has become maybe the largest neighborhood sharing websites in the world. Streetbank has been rated by the Times as one of the 50 websites you can't live without and had various feature stories on the BBC, the Guardian and NBC.
The website was founded in 2010, as a not for profit organization being set up by two friends, Sam Stephens and Ryan as a lending and giving away site. It's mission is clearly stated: to make the world just that little bit more special by connecting neighbours with each other. The website works like a local noticeboard, where you can share your items and skills with the locality in your area. Sam Stephens got his idea of founding  Streetbank, when he saw a neighbour using a pair of hedge cutters and realised he needed to borrow some.  He says: "Be bold, be generous and make requests. One of the fastest ways of making friends with people is to ask them for a favour."
Illustration by Charlie Mackesy
In 2012 Streetbank was granted a 45 000 Pound award by NESTA. Lately they announced their collaboration with the Freeconomy Community – another neighbourhood sharing website with 52,000 members set up by Irish activist and writer Mark Boyle.
The staff of street bank is five part time employee, and the community of users, is growing immensely, serving now a membership of more than 37 000 members.The website is becoming very successful attracting the attention of the media. Sam Stephens was visited and interviewed by the TV channel Aljazeera, as seen in this video :
The way streetbank works is quite simple, being helped by the website's newly designed platform,  just launched in October 2013. In it  you have an account, that is free to set up, and once the account is set up the user will receive emails from other users living nearby. Users can offer items for free or to lend, or offer skills. Members can also make requests and provide information ("notices"). Users can choose the size of their "neighbourhood" and can opt to receive messages from other users living within one, five or ten miles.
Streetbank has become the UK's largest website of its kind, with 25,789 things and 13,883 skills worth a total of just over £1m* listed to date. According to the website latest research  anyone joining Streetbank in London, for example, has access to an average £7,493 worth of things and skills, available at no cost and within a mile of their home. In Brighton, this figure rises to almost £7,700 and the project is also thriving in less densely populated areas – in Witney, Oxfordshire, for example, the average Streetbank member has over £1,500 available. These figures are growing all the time. Even though most of the membership base remains in London, the website is also working well in places such as Melbourne, Toronto, Switzerland and Olympia, Washington State.
If you are old enough, maybe you remember the popular TV series Cheers, that praised the warmth of having a place to go where you knew everyone and were friends to everyone. As Cheers TV show theme song lyrics said: "You want to be where everybody knows your name". With Streetbank, the utopia of being in that place,  the old idea of a human friendly village where generosity and trust thrives, seems a little bit more possible than ever.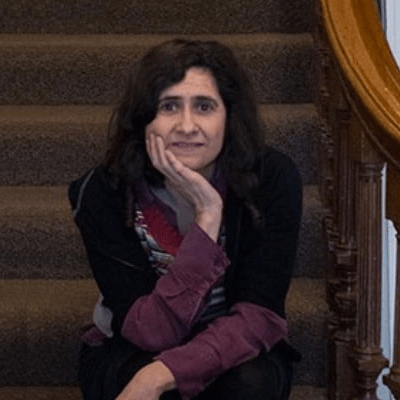 Maria Fonseca is the Editor and Infographic Artist for IntelligentHQ. She is also a thought leader writing about social innovation, sharing economy, social business, and the commons. Aside her work for IntelligentHQ, Maria Fonseca is a visual artist and filmmaker that has exhibited widely in international events such as Manifesta 5, Sao Paulo Biennial, Photo Espana, Moderna Museet in Stockholm, Joshibi University and many others. She concluded her PhD on essayistic filmmaking , taken at University of Westminster in London and is preparing her post doc that will explore the links between creativity and the sharing economy.