C.H. Briggs's CEO Julia Klein lives by the mantra of strategic innovation. She serves on the UnleashWD advisory council to help others in the industry dealing with the disruption of changing markets and still recovering from the economic crisis.
With expertise in strategy, governance, mergers and acquisitions, technology and supply chain solutions, and the residential and commercial construction industries, Ms. Klein has led C. H. Briggs for over 20 years.  Ms. Klein has successfully integrated 6 acquisitions expanding the C. H. Briggs footprint throughout the Middle Atlantic and Southeast. 
Strategic use of new technology has established the company's reputation as an innovator and Ms. Klein's reputation as a thought leader in the industry. Over the last 20 years Briggs has achieved top quartile performance in its' segment, and is among the nation's top 100 women-owned businesses.
Julia never expected to care about supply chains. Drawn to politics 30 years ago, she figured to spend a few years working on campaigns for the practical experience before completing a PhD in Political Science and settling into an academic career. Klein gained professional experience in both politics and in entrepreneurship, which changed her outlook.
"I got to see how the private sector was a huge vehicle for change," Klein says. "I became very interested in job creation, building companies, and selling real things to real people. The impact of that is more interesting and appealing than the world of politics."
Klein diverted her path, and armed with a master's degree in public policy from the University of Chicago she went to work for her family's distribution business. Started in her "grandfather's garage" C.H. Briggs now provides specialty interior building products to their more than 10,000 primarily East Coast customers.
Klein's diverse professional experiences match-up with one of the core values of UnleashWD which is fresh innovation ideas.
"I started UnleashWD with the intention of creating a new marketplace of ideas within distribution," Dirk Beveridge, Founder of UnleashWD, says. "Julia is a one of the best outside-the-box thinkers I know. Her commitment to innovation at C.H. Briggs is an example for the entire industry." Beveridge founded UnleashWD, the only innovation summit for the wholesale distribution industry, in 2012 with the intent to bring the best ideas from other industries into distribution. UnleashWD brings in 18 storytellers from outside distribution to inspire fresh ideas. Workshop sessions after the stories then translate the lessons of the storytellers to the attendee's business.
The format of UnleashWD piqued Klein's interest. As a self-described fan of the TED series of talks UnleashWD offered the same opportunity to bring that type of communication and fresh thinking to distribution. Klein and C.H. Briggs live by one of UnleashWD's core values: strategic innovation.
C.H. Briggs won Infor Enterprise Software Solution's Excellence in Action Award for Innovation this year. Klein helped her team to build a strategy around customer intimacy, and was able to connect their back office to the field in real time with the help of Salesforce.com and Inforce Everywhere software.
"I always laugh and say we are a technology company that sells building materials," Klein says. "
C.H. Briggs enjoys a long history of integrating technology into its processes. Back in the 1970s they bought an IBM mainframe computer that "filled up a whole room," according to Klein. C.H. Briggs adopted a strategy of always changing and always growing with new technology. As mainframe computers switched to PCs so did C.H. Briggs, and now their sales staff carries iPads to provide customers with real time information, product applications and demonstrations. This commitment to technology and innovation provided C.H. Briggs with enough of an edge to remain relevant despite major disruptions in their marketplace. When the housing market collapsed in 2007-2008, this major trauma affected nearly every business connected to new construction.
"We are still here and growing," Klein says. "And we are still here after the decimation of the construction industry. I am convinced that having the people and technology in place to innovate, to execute on our strategy of customer intimacy, and the ability to be more efficient got us through a difficult time."
As an innovator and a leader Klein sees an opportunity to assist others in the distribution industry. UnleashWD provides her with a platform to share the Briggs story and to help others in the industry dealing with the disruption of changing markets and still recovering from the economic crisis. "I hope that UnleashWD attendees will be inspired to think differently and inspired to take action in their own company," Klein says. "It is hard to think anew. It is hard to see things differently. Sometimes companies and teams need an outside perspective." UnleashWD provides this perspective by bringing in storytellers from outside of distribution. They also benefit from the perspective of the advisory council.
Klein says that distribution is a busy business. The rat race of products and transactions causes people to overlook the trying new ideas or communicating with other lines of trades or people outside of distribution. UnleashWD changes that, and offers Klein the opportunity to serve as a mentor and learn about the next potential innovation for her company.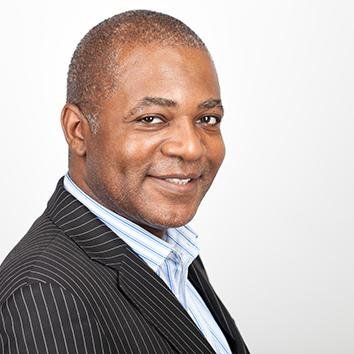 Hayden Richards is Contributor of IntelligentHQ. He specialises in finance, trading, investment, and technology, with expertise in both buy-side, sell-side. Contributing and advising various global corporations, Hayden is a thought leader, researching on global regulatory subjects, digital, social media strategies and new trends for Businesses, Capital Markets and Financial Services.
Aside from the articles, interviews and content he writes for IntelligentHQ, Hayden is also a content curator for capital markets, analytic platforms and business industry emerging trends. An avid new media explorer Hayden is driven by a passion for business development, innovation, social business, Tech Trading, payments and eCommerce. A native Trinidadian, Hayden is also a veteran, having served with the Royal Air Force Reserves for the past 10 years.
Follow Hayden on Twitter @HaydenARichards, linkedin.com/haydenhrichards and http://www.scoop.it/u/hayden-richards