ingage, a new investor relations startup, has launched  promising to put control of corporate access back into the hands of investors and corporates. The concept for corporates is a low cost state-of-the-art, scalable, cloud hosted IT platform to facilitate investor meetings, accessible on any web enabled device plus dedicated apps with push notifications. 
Founded by Michael Hufton, a former stockpicker and fund manager with over eighteen years experience, ingage has been created in response to the pressing need for clarity and transparency in the engagement between investors and listed companies. Hufton has previously worked at Polar Capital Partners, Sloane Robinson and Trinity Street Asset Management.
The idea came about by fulfilling the need of professional investors frustrated by the opaque and expensive route to reaching senior management at listed companies. ingage hopes to navigate a clearer, compliant path for access.
Established with FCA input, Michael is backed by a team of expert investment and software industry professionals.
"ingage will revolutionise corporate access by facilitating a fair and efficient exchange of information between investors and the companies they want to meet. The ingage online marketplace removes all barriers to access and offers a low cost system where investors can request meetings with companies directly. Companies control meeting allocation and can thoroughly research the investors, making sure they see those who are most relevant to their business and not the ones that pay the most.
Fidelity has been confirmed as joining the investor relations platform."Paying for corporate access using client commissions is a practice that the FCA is determined to eradicate; our low cost platform brings efficiency and transparency to the corporate access market and provides new tools to investors, company management and investor relations officers. This makes a clean break from the opaque practices of the past." said Michael Hufton.
ingage employs a user based subscription model giving equal representation to subscribers. By using the ingage cloud-hosted IT platform, investors manage the complete universe of company roadshows, one on one meeting requests, profile information and feedback, all in one place. Every investor sees the company meetings available and companies select the investors they most want to meet. The ability to host webcasts directly on the platform allows companies to reach an even wider audience.
ingage is currently in the testing phase with launch clients Fidelity on the institutional side, and National Grid and Tullow Oil on the cloud-hosted platform.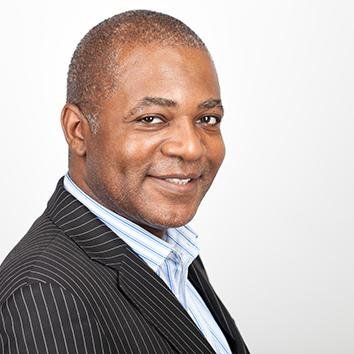 Hayden Richards is Contributor of IntelligentHQ. He specialises in finance, trading, investment, and technology, with expertise in both buy-side, sell-side. Contributing and advising various global corporations, Hayden is a thought leader, researching on global regulatory subjects, digital, social media strategies and new trends for Businesses, Capital Markets and Financial Services.
Aside from the articles, interviews and content he writes for IntelligentHQ, Hayden is also a content curator for capital markets, analytic platforms and business industry emerging trends. An avid new media explorer Hayden is driven by a passion for business development, innovation, social business, Tech Trading, payments and eCommerce. A native Trinidadian, Hayden is also a veteran, having served with the Royal Air Force Reserves for the past 10 years.
Follow Hayden on Twitter @HaydenARichards, linkedin.com/haydenhrichards and http://www.scoop.it/u/hayden-richards