Sources of Economic Hope: Women's Entrepreneurship
Since the end of the Second World War, the economy has completely transformed with regard to women's presence within it. While following the Second World War initially few women were part of the labour force in countries like the UK and USA, now women comprise almost 50 per cent of the work force. Women also have better prospects for education and are more likely even than men to go and get an undergraduate degree. This has bolstered and changed the economy. In November 2014, Alicia Robb and Dane Stangler of the Kauffman Foundation and Susan Coleman of the University of Hartford reviewed the ways in which women's entrepreneurship offers hope for the economy. It is thought that female entrepreneurship has a role to play in economic growth. Or, at least, if women were to stop acting in an entrepreneurial way, the economy would certainly suffer a great deal.
The study of Robb et al., sought to explore these issues in greater depth through a survey that was conducted by Vivek Wadhwa which led to almost 350 responses. One of the findings was that firms created by female entrepreneurs spanned a variety of sectors, though the survey primarily focused on the technology sector. A significant proportion of the businesses were in retail and e-commerce, health care, wellness, medicine, social networking, community, education and recruitment. A few were in marketing or advertising, energy and the environment, gaming or finance and payments. There were three important problems that female owned firms were found to face.
The Three Main Challenges Faced by Women Entrepreneurs
The first problem is that firms set up by female entrepreneurs face a distinct lack of mentors to help them to succeed. This was a common challenge reported by the women. This needs to be addressed so that women can be encouraged to become entrepreneurs and to set up successful businesses.
The second challenge is that women entrepreneurs were more likely to rate failures to be important in contributing to the success than successes. Women reported learning from their failures but less so, their successes. The third reported problem was a gap in financing. Gaining access to financial capital was consistently argued to be a problem for the female entrepreneurs surveyed (in 72.1 per cent of cases).
The third reported problem was a gap in financing. Gaining access to financial capital was consistently argued to be a problem for the female entrepreneurs surveyed (in 72.1 per cent of cases). Indeed it is reported that 80 per cent of the female entrepreneurs used their own savings as a key funding source. This means that one of the steps that needs to be taken to help female entrepreneurs is making sure they have access to financing.
What Characterizes Women's Companies ?
It was found that the large majority of companies surveyed were small – one third had no employees, and approximately 50 percent had only one to five employees. Regarding the characteristics of the women running the businesses, they were very well educated. Fifty six percent were reported to have graduate degrees and 40 per cent had bachelor's degrees. Women were found to start their enterprises at a variety of ages – some under the age of 25, some between 25 and 29, the largest number (33 per cent approximately) in their thirties, and 20 percent above the age of 40.
One of the factors that the survey highlighted was that in terms of motivation for starting a new business most women did not specify that they had a role model that inspired them to do so. Yet it is a well-known fact that entrepreneurship benefits greatly from mentorship, so this is an area where change could be instituted to encourage more women to set up their own businesses, with a greater chance of success.
On the subject of success, the female entrepreneurs surveyed reported that prior industry experience was the biggest factor driving their success in their new businesses. As well as learning from successes and failures which has already been discussed, having strong professional business networks was highly ranked, as well as a good management team from the company. Few women indicated that advice from investors or government agencies was helpful in any way to the growth or success of their businesses.
There are also lessons that can be learned here, since this suggests that such agencies or investors do not really offer the kind of help that women need, but perhaps should if women are to be encouraged with greater entrepreneurship.
Extra resource: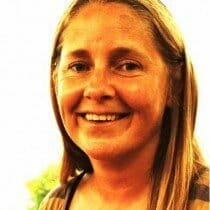 Paula Newton is a business writer, editor and management consultant with extensive experience writing and consulting for both start-ups and long established companies. She has ten years management and leadership experience gained at BSkyB in London and Viva Travel Guides in Quito, Ecuador, giving her a depth of insight into innovation in international business. With an MBA from the University of Hull and many years of experience running her own business consultancy, Paula's background allows her to connect with a diverse range of clients, including cutting edge technology and web-based start-ups but also multinationals in need of assistance. Paula has played a defining role in shaping organizational strategy for a wide range of different organizations, including for-profit, NGOs and charities. Paula has also served on the Board of Directors for the South American Explorers Club in Quito, Ecuador.