Solving the Dilemma of Financial Exclusion with Blockchain and Technology
To End poverty in all its forms everywhere is the first goal of the 17 Goals to Transform Our World of the United Nations. To achieve this goal, Governments, businesses and civil society together with the United Nations have started to mobilize efforts to achieve the Sustainable Development Agenda by 2030.
According to a report done by McKinsey Global Institute in 2016, one of the main reasons of poverty is financial exclusion. Two billion individuals and 200 million businesses in emerging economies today, lack access to savings and credit.
A significant portion of these individuals are the result of regional conflicts such as those in Syria which displaced millions of people and resulted in them becoming undocumented migrants. Mostly, they are from Africa, the Middle East, Southeast Asia, and South Asia. The share is particularly high among poor people, women, and those living in rural areas, but many middle-class people are also affected
Financial inclusion can be a way to eradicate poverty, but the task of bringing financial inclusion is no an easy task. For developing regions such as Africa, it is estimated that as many as 2/3 of the adult population do not have a bank account.
This highlights the scale of financial exclusion which stakeholders have to overcome. To bring basic banking services to the financial excluded in these regions, this will require a tremendous amount of investment and effort.
Image source "Digital Finance for All" – Solving the Dilemma of Financial Exclusion with Blockchain and Technology
Financial exclusion can permeate many aspects of a person's life. It can also have significant impact on families and their future generations. The lack of access to basic banking services can translate to lost livelihood prospects, protection from financial shocks and education opportunities.
Due to the gravity of the situation, Governments, many NGOs and innovative fintech companies have made financial inclusion as one of their primary goals and responsibilities.
According to the CEO of The Mastercard Foundation Reeta Roy, "Financial inclusion is essential to improving the livelihoods of people living in underserved communities, and for advancing a country's overall economic growth and prosperity. Large numbers of people across the developing world need and want access to modern financial products and services that work for them…"
Traditional financial business models are unable to provide the incentives which will encourage the financial sector to provide the investments needed to develop the type of products and services that can meet the needs of the financial excluded.
M-Eskudo's founder Manuel Valadas Preto noted that "Banks have understood that getting more out of the flat-growing existing customer base is quite difficult and erodes operative margins as they enter a price war. In highly unbanked markets, on the other hand, growth can be achieved by grabbing unserved customers and technology is the core tool to achieve it. …The potential for FinTech in developing markets is immense, as technology can more easily solve the issue of poor infrastructures while not having to cope with legacy systems."
Digital finance thus might be the answer, as it offers a transformational solution, that can be implemented rapidly and without the need for major investment in costly additional infrastructure. McKinsey's report "Digital Finance for All" defines digital finance the following way:
"We define digital finance as financial services delivered over digital infrastructure—including mobile and internet—with low use of cash and traditional bank branches. Mobile phones, computers, or cards used over point-of-sale (POS) devices connect individuals and businesses to a digitized national payments infrastructure, enabling seamless transactions across all parties."
McKinsey's report previews that digital financial services could boost the GDP of emerging economies by $3.7 trillion— or 6 percent above baseline projected GDP, so the opportunity is immense.
Blockchain And Financial Inclusion
Of the digital technologies that are of particular focus and interest to solve the inclusion of the unbanked in the financial network, are Blockchain-based digital IDs, hybrid blockchain based platforms for low cost payment solutions, biometric based ID solutions, mobile-based solutions and Internet of things (IoT) banking solutions.
While most of these technology based solutions are still being conceptualized, a few of them have already become working models and have being deployed in the field.
In the area of blockchain based digital identity, the main players include BitNation, Credits.Vision, OneName and ShoCard. However, the most comprehensive endeavor in providing a digital identity system is the ID2020 project.
Their goal is to ensure that every person omn the planet can access a unique digital identity as part of their basic human rights.
The project comprises of a consortium of stakeholders from governments, private sector and nonprofit organizations dedicated to using an open source platform for developing a "back-end" identity exchange layer needed for a globally useful digital identity system." Such an approach will help to ensure there is interoperability between existing and future systems.
ID2020 – Solving the Dilemma of Financial Exclusion with Blockchain and Technology
M-Pesa
Another example of successful use of technology to expand financial inclusion is the mobile based payment solution called M-Pesa. The service was launched by Safaricom and Vodacom in 2007 and has been proven a success in facilitating payment transfers in a cost effective and sustainable way.
Essentially, the service allows mobile phone users to conveniently make payments, deposit, withdraw and transfer funds for a small fee through the mobile phone network. The service was so successful that by June 2016, a total of 7 million M-Pesa accounts were opened in Tanzania by Vodacom. The service has been praised for giving millions of people access to financial inclusion and for reducing the threat of crime, which is quite high in cash-based societies.
A kiosk displays M-pesa advertising in Kenya in 2012 – Solving the Dilemma of Financial Exclusion with Blockchain and Technology
It should be borne in mind that while financial inclusion has become one of the primary focuses of most FinTech companies during the last few years, not all FinTech companies have the same level of involvement towards financial inclusion.
In fact, we can distinguish between companies that are pure fintech companies dedicated towards solving a core problem regarding financial inclusion from those companies which are developing solutions tailored to specific needs of a market.
Everyone seems to agree that access to finance through digital means can boost growth, productivity and investment, reduce poverty, empower women, with the positive bonus of building stronger institutions with less corruption.
The benefits of using digital technologies for individuals, businesses, and governments can transform the economic prospects of unbanked people living in emerging economies.
Powered by Humaniq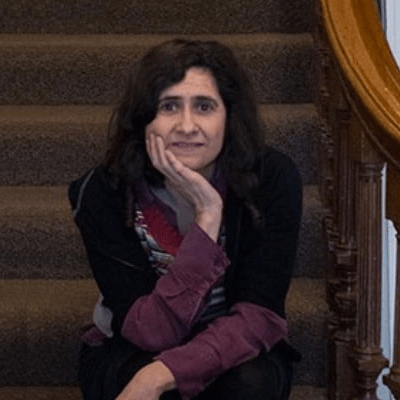 Maria Fonseca is the Editor and Infographic Artist for IntelligentHQ. She is also a thought leader writing about social innovation, sharing economy, social business, and the commons. Aside her work for IntelligentHQ, Maria Fonseca is a visual artist and filmmaker that has exhibited widely in international events such as Manifesta 5, Sao Paulo Biennial, Photo Espana, Moderna Museet in Stockholm, Joshibi University and many others. She concluded her PhD on essayistic filmmaking , taken at University of Westminster in London and is preparing her post doc that will explore the links between creativity and the sharing economy.