Picture the typical accountant. Hunched over spreadsheets, rarely personable and unable to see past their calculators. These stereotypes of an accountant working dull roles are now being thrown to the wayside. Business and technology growth combined with more reporting requirements have given accountants many new and exciting opportunities to connect with the businesses and people they serve. A new survey of UK accountants reveals that the profession, once thought of as being way – waay behind the tech curve, is now strongly embracing social media.
The latest Wolters Kluwer Social Media Survey, which sampled the views of 1100 accountants at the end of 2013, found that 77% of respondents are now using social media sites, a small increase on 2012 but up by more than 10% compared to the survey conducted in 2011. Titled 'How accountants are using social media for marketing and promotion', each annual survey findings highlight the continuing growth in social media activity over the previous 12 months.
Just over a third of respondents are now visiting social media sites at least one a day, and a further 27% of accountants visit several times a day (the figure was 20% during 2012).
The popularity of mobile devices continues to rise with two-thirds now accessing social media via their phone and over 40% using a tablet. This is to be expected. Tablet usage has now almost trebled since the first Wolters Kluwer social media survey 24 months ago. It is also a case of clients now expected their accounting contacts to be accessible on any mobile device to get updates.
Key Takeaways from the Social Media Survey:
77% of accountants surveyed now use social media sites (more than 10% up on 2011)
Social media is becoming prevalent among older age groups in the profession
Social media usage is higher among the women accountants surveyed than the men
The popularity of mobile devices continues to rise: two-thirds of respondents access social media sites via a phone, 40% via a tablet
A small percentage of survey respondents still think social media is 'trivial', more suited to celebrities and adolescents
The survey has been able to come to a number of conclusions about the social media landscape which showed a lack of Facebook love and Google+ take up. Google+ may well prove to be the better suited platform for accountants in the long run, especially if they start to produce their on blog content on the web. (Google authorship) Like anyone else they need a 2014 social and web strategy:
LinkedIn: Unsurprisingly in a professional sector, LinkedIn remains the most popular social media tool (it has over 13 million UK users). LinkedIn has consistently been rated in the survey as the most important social media website for professional use: 67% of social media users report they use it in their business life.
Twitter usage among accountants appears to be stable. This year, a total of 43% of respondents say they use Twitter, 18% using it in their professional lives. The corresponding figures for 2012 were 37% and 16% and, for 2011 they were 39% and 18%.
Facebook usage remains low among the Wolters Kluwer 2013 survey respondents. Although over 80% of respondents use Facebook, only 12% of them use it for professional purposes, and only 2% maintain an account solely for this purpose.
Blogs have the longest history of any of the types of social media in this survey but they have been consistently the least popular, with 84% of respondents saying that they do not use blogs at all and only 10% using them in their professional life.
Google+ is showing signs of growth in popularity among accountants but usage remains low. This year, although 74% still don't use it at all, numbers are steadily growing and 14% report that they use Google+ in their professional lives.
Melonie Dodaro from topdogsocialmedia offers 10 Powerful Social Media Tips for Accountants getting their feet wet for the first time:
1. Do a Google search.
2. Search in social media.
3. Have profiles on the sites that suit you best.
4. Social proof. 
5. Set realistic expectations. 
6. Have a social media routine checklist.
7. Have a blog on your web site.  
8. Don't forget the power of informative videos.
9. Follow leaders in your field.
10. Don't neglect the traditional marketing techniques.
The Wolters Kluwer survey can be downloaded here.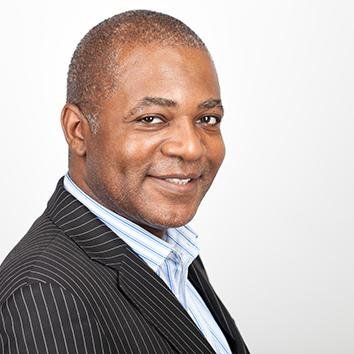 Hayden Richards is Contributor of IntelligentHQ. He specialises in finance, trading, investment, and technology, with expertise in both buy-side, sell-side. Contributing and advising various global corporations, Hayden is a thought leader, researching on global regulatory subjects, digital, social media strategies and new trends for Businesses, Capital Markets and Financial Services.
Aside from the articles, interviews and content he writes for IntelligentHQ, Hayden is also a content curator for capital markets, analytic platforms and business industry emerging trends. An avid new media explorer Hayden is driven by a passion for business development, innovation, social business, Tech Trading, payments and eCommerce. A native Trinidadian, Hayden is also a veteran, having served with the Royal Air Force Reserves for the past 10 years.
Follow Hayden on Twitter @HaydenARichards, linkedin.com/haydenhrichards and http://www.scoop.it/u/hayden-richards