Social Media Resources For Small Business Intelligenthq
No business can get far these days without leveraging the power of social media. This can be particularly challenging for small businesses that don't have large budgets to be able to necessarily do everything they want to on social media right away. Helpfully however, Mashable have developed a list of social media resources that can be used to get started. One of the resources that was created by Mashable's Erica Swallow is a handy list of taxing questions that small businesses often have to consider when engaging in social media.
As Swallow puts it: "There are a lot of buzz words on the social web these days: group buying, location based services and SEO…sorting through the information to figure out what's just hype…can be a daunting task". This resource questions whether group buying is right for every business. It also examines challenges that small businesses often face such as: Without a location how can I use location-based marketing? Other questions revolve around starting a blog for the non-tech savvy business owner out there and tips for why business social media followings sometimes do not grow.
This resource also examines steps to take in order to optimise social media pages ready for search. All of these are core questions that small business owners often have to grapple with when taking on social media tasks. Another invaluable resource also prepared by Swallow for Mashable covers the topic of how to use social media for lead generation.
After all this is largely the point of why many small businesses take on social media. It provides a range of different ideas of how to engage users which is the ultimate goal of any social media strategy. It focuses on how to create value for followers, and learning from what posts do or don't work. It also recommends monitoring conversations about your brand, and of course, all importantly, listening to what customers or leads have to say. There are also cunning tools such as how to create social media friendly business cards and how to respond effectively when your brand is attacked by social media.
The resource base also includes helpful technology tips for social media for small businesses. There are a range of different articles with helpful guidance. One offers 12 tutorials for improving photographs, while another examines whether do-it-yourself deals are worth the risk. Yet another looks at how to use Skype for business purposes, there are also tips on how to connect with other entrepreneurs online. Running a business with just $10 and a Google Account is perhaps one that should not be missed, particularly for those on a tight shoestring budget. It shows how to find free resources such as blogging platforms, building template based websites and more with very little cash available to you. In fact, money is a common theme throughout all of the different categories.
In the Marketing and Advertising category of resources, useful tips are offered on how to earn some inexpensive online exposure for a small business. There are also a number of resources available in this section on getting blogging right, looking at how to create SEO friendly blog postings, tips for corporate blogging, and some suggestions of corporate blogs to look at to get great tips on planning an engaging blog. Add this to information on managing presence on Google Maps and running location based Google Ads and this is a section not to be missed. Development and design tips are also offered in a separate section and many of these are focused around the use of themes, with articles on Drupal themes, Tumblr themes and WordPress themes as well.
Interestingly this set of resources spends time looking at the challenges that can occur between you as a client and designers, focusing on how to hire designers and developers and communicating needs, as well as the all-important how to avoid being a disaster client. Most of this particular resource is common sense based, but nonetheless important as sadly these kinds of interactions can often break down. No small business is complete without considering what mobile can do for it, and the final section of resources focuses on this important area. Mobile payments and credit card payments on mobile devices are considered, as are how to use QR codes. You'll also find information on how to build an app that works, and using apps for areas such as recruiting and branding. Additional resource: Infographic done by Business2Community.com.
Social Media Cheat Sheet Image Source Business2Community.com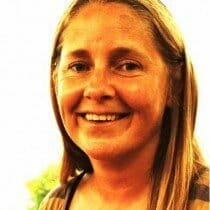 Paula Newton is a business writer, editor and management consultant with extensive experience writing and consulting for both start-ups and long established companies. She has ten years management and leadership experience gained at BSkyB in London and Viva Travel Guides in Quito, Ecuador, giving her a depth of insight into innovation in international business. With an MBA from the University of Hull and many years of experience running her own business consultancy, Paula's background allows her to connect with a diverse range of clients, including cutting edge technology and web-based start-ups but also multinationals in need of assistance. Paula has played a defining role in shaping organizational strategy for a wide range of different organizations, including for-profit, NGOs and charities. Paula has also served on the Board of Directors for the South American Explorers Club in Quito, Ecuador.