The term 'smart city' these days means different things to different people. Wikipedia defines it 'as a city can be defined as 'smart' when investments in human and social capital and traditional (transport) and modern (ICT) communication infrastructure fuel sustainable economic development and a high quality of life, with a wise management of natural resources, through participatory action and engagement'.
So the concept of a "Smart London" is about how the capital as a whole functions as a result of the complex interplay between its 'systems' – from local labour markets to financial markets and the trade networks of local firms, from local government to education, healthcare, transportation and utilities. Smart London is where the linkages between these different systems are understood, where the value from integrating these different systems is capitalised upon, and where London as a whole works more efficiently as a result. The capital already has "smart" transport features like the Oyster Card, congestion charging  and the Barclays Bike Hire Scheme. Transport for London has opened up its data to make it publicly available, like information about service disruptions and real-time bus arrival times. This data is accessible in many mobile apps.
Boris Johnson, Mayor of London earlier this year recruited a top line-up of experts including leading academics, businesses and entrepreneurs to develop a 'Smart London' vision that puts technological innovation at the heart of making the capital an even better place to live, work and invest. This included the Bartlett Centre for Advanced Spatial Analysis. Its UCL Centre for Advanced Spatial Analysis (CASA) is a unit in the Bartlett Faculty of the Built Environment . CASA has a current project on the public transport system in London where swipe card data with billions of records are recorded.
"3.5 million people tap in and tap out each day, with a majority of people traveling on public transport. About 85% of those travelers are using stored value cards, and we have six months of those records where we can trace people's behavior over time. We can identify things like school holiday and special events, and also disruptions in the network" – Michael Batty,  Professor of planning at the University College London, Fellow of the British Academy, and founder and chairman of the board of the Centre for Advanced Spatial Analysis 
Boris Johnson's plan for London is to be the leading big city in the world by helping businesses to harness technology and develop cutting edge ideas and products that will help meet the challenges that all global cities face.  The Mayor wants the 'Smart London' board, chaired by Professor David Gann, Head of Innovation and Entrepreneurship at Imperial College Business School, to look at how the capital can best use technology and data to ensure it remains one of the world's most efficient and liveable cities.
"London has been at the forefront of technological wizardry for generations, but in a rapidly changing world we will need to work harder than ever to stay ahead of the game. We must harness the huge potential that new technology offers us and by drawing on the expertise of some of the brightest minds around we can make our great city an even smarter one too." – Mayor of London
The Smart London board is supported by a delivery arm which will bring together the organisations delivering London's infrastructure with the entrepreneurs who have the solutions to enable London to stay at the forefront of innovation. The delivery arm will support entrepreneurship and innovation, helping to solve the future challenges of cities while generating jobs and growth. This delivery platform will harness the broad network of organisations and individuals involved in delivering 'smart city' projects, both those supported by the Smart London board and instigated by others.
The board is helping to clarify and shape the market opportunities arising from London's emergence as a smart city, while simultaneously supporting SMEs and the wider innovation community to seize these market opportunities. The London Datastore which allows Londoners to access a plethora of GLA and other data – was one of the first platforms to make public data open and accessible, helping to spur technological innovation.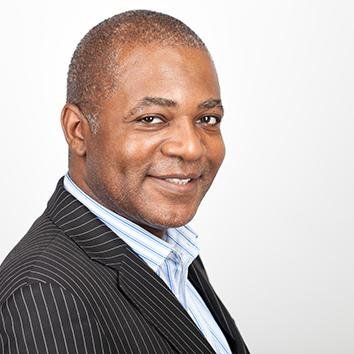 Hayden Richards is Contributor of IntelligentHQ. He specialises in finance, trading, investment, and technology, with expertise in both buy-side, sell-side. Contributing and advising various global corporations, Hayden is a thought leader, researching on global regulatory subjects, digital, social media strategies and new trends for Businesses, Capital Markets and Financial Services.
Aside from the articles, interviews and content he writes for IntelligentHQ, Hayden is also a content curator for capital markets, analytic platforms and business industry emerging trends. An avid new media explorer Hayden is driven by a passion for business development, innovation, social business, Tech Trading, payments and eCommerce. A native Trinidadian, Hayden is also a veteran, having served with the Royal Air Force Reserves for the past 10 years.
Follow Hayden on Twitter @HaydenARichards, linkedin.com/haydenhrichards and http://www.scoop.it/u/hayden-richards