Smart City Index
The First Ever Dynamic Smart City Index : citiesabc indexDNA Framework for Smart Cities Whitepaper Produced with citiesabc and openbusinesscouncil will be officially released at the openbusinesscouncil summit.
indexDNA Framework for Smart Cities is the name given to the smart city index developed by citiesabc in collaboration with the University of Durham. It captures the complex relationship between citizens, industry, policymaking and society.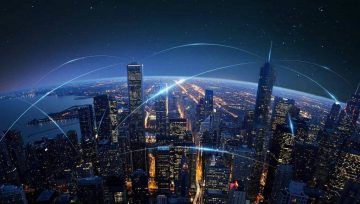 Smart City Index
Smart City Index
"Cities are estimated to generate 80% of all economic growth and produce approximately 72% of all greenhouse gas emissions, despite covering only 3% of the land (UN). Urban city regions account for more than 50% of the total global population and is expected to be around 70% by 2050 (United Nations). This unprecedented movement towards urbanisation is growing at an exponential rate and is projected to be as high as 90% in some countries – notably in Asia and Africa – by 2050 (UN). Governments have been reactive to this migration trend and are experimenting with emerging and established technologies to provide services and solutions to this new wave [of] urbanisation. Many cities are taking proactive steps to make their cities 'digitised' or 'smarter'. Such initiatives are called 'smart city' initiatives and are primarily focused on using a collection of technologies to provide timely and effective services to citizens." (Professor Kiran Fernandes)
Despite the proliferation of smart city indexes emerging in response to the growing challenges of urbanisation, none so far have managed to rise above a static approach. The indexDNA Framework for Smart Cities whitepaper provides a comprehensive overview of a new, dynamic framework, based on the Quadruple Helix Innovation model.
The index is data-driven and gives a holistic view of a smart city on several dimensions like the economy, mobility, education, environment, governance and quality of life. indexDNA Framework for Smart Cities serves several purposes, from benchmarking cities to developing effective policies for transition to Society 5.0.
This report is a piece of academic literature which details the research and elaboration process behind the index, explaining how different metrics and data are applied to create an index which reflects real-time smart city development through advanced analytics. Diagrams are used to illustrate the multidirectional feedback systems that exist between key stakeholders, and the interactions between each layer of the indexDNA Framework for Smart Cities.
"We realised that smart city indexes operated within a static framework, making the results unreliable and in constant need of updates. Our approach is a dynamic one, identifying smart cities as human-centric and analysing the multidirectional feedback systems between the different pillars that make up a smart city. We are thrilled to have collaborated with the Centre for Innovation and Technology Management at the Durham University Business School, whose academic insights and deep research were crucial to creating our indexDNA. In doing this, we hope to set the blueprint for future smart city indexes and rankings," said Dinis Guarda, one of the authors and CEO of citiesbc and openbusinesscouncil.
Authors
Professor Kiran Fernandes, Professor and Associate Dean, Durham University Business School
Provided the conceptual framework for the whitepaper, analysis of the data and drafted the report
Mr Dinis Guarda, CEO, Ztudium
Supplied the context, assisted with interpretation of the context, and helped draft the report
Mr William Hosie, Research Associate, Ztudium
Researched the conceptual framework for the whitepaper, assisted the analysis of the data, and drafted the report
Professor Jamal Ouenniche, Professor in Business Analytics, University of Edinburgh
Assisted with interpretation of the context and helped draft the report
Mr Hilton Supra, CBDO and Vice Chairman, Ztudium
Helped draft the report
Contributors
Professor Miguel Amaral
Assistant Professor, University of Lisbon, IST
Mr Robert Bell
CEO, Global Gateways Foundation
Dr Atanu Chaudhuri
Associate Professor in Technology Management, Durham University
Mr Antonio de S. Limongi França
Consultant and manager at LF1 Technological Innovation and Organisational Strategies
Mr David L. Kasten
CEO, Poolbeg Group
Professor Yipeng Liui
Director of the Centre for China Management and Global Business (CMGB), Reading University
Dr Nick Rousseau
CEO, Unconventional Connections Ltd
Professor Yu Xiong
Chair of Business Analytics and Associate Dean International, University of Surrey
The report encourages readers to understand the smart city concept as human-centric rather than technology-centric; technology is not the root source of a smart city's intelligence, but rather an enabler for it. The report also emphasises the importance of using smart technologies to integrate cyberspace and physical space. Finally, the report intends for readers to view the co-evolving core of the indexDNA framework as important to any smart city indexing activity, as it shows the importance of the citizen as well as the citizen's relationship to the smart service systems.
The report will be launched at the OBC summit on Tuesday 20 April at 8am GMT. The OBC summit is a 3-day virtual conference on systems and solutions for businesses and governments to boost sales and growth amidst the challenges and restructurings faced by organisations and cities because of COVID-19. The summit provides a unique platform for both businesses and governments to promote their ideas and gain exposure with a global outreach through openbusinesscouncil awards and digital certification.
Partners
blocksdna
Dinis Guarda
Durham University
Henley Business School (University of Reading)
idna
IST Tecnico Lisboa
Unconventional Connections
University of Edinburgh
University of Surrey
WSCF (World Smart Cities Forum)
About the organisers
openbusinesscouncil is a Leading Global Digital Business Directory Certification and Marketplace created by a team of global thought and business leaders with more than 20 years of working with governments, business networks, tech ecosystems and  universities.
citiesabc.com is a platform for smarter cities and their creative industries – art, music and film NFT marketplace network. citiesabc offers tools to the organisations and the people of the cities.
World Smart Cities Forum is a non-profit organisation established to assist local governments and municipalities to solve current urban challenges by building and developing human-centric smart cities around the world.
The event will be streamed in the fast-growing Dinis Guarda YouTube Podcast series https://www.youtube.com/c/DinisGuarda/videos
Click here for tickets.
For more information, visit: https://openbusinesscouncil.org/summit/

Founder Dinis Guarda
IntelligentHQ Your New Business Network.
IntelligentHQ is a Business network and an expert source for finance, capital markets and intelligence for thousands of global business professionals, startups, and companies.
We exist at the point of intersection between technology, social media, finance and innovation.
IntelligentHQ leverages innovation and scale of social digital technology, analytics, news and distribution to create an unparalleled, full digital medium and social business network spectrum.
IntelligentHQ is working hard, to become a trusted, and indispensable source of business news and analytics, within financial services and its associated supply chains and ecosystems.