Introduction
When one is thinking of beginning a Startup it is important to be sure that the website of your business will have a proper SEO installed. SEO stands for search engine optimization. Websites with adequate SEO guarantees that people searching for your business's name will be able to find it easily. SEO is also important because if you have a robust optimization, users searching for the specific products and services that you offer will tend to find your site more easily than the one of another competitor's. One has to be aware that in order to achieve the most significant SEO results, it takes several months of optimization. It is therefore important to start paying attention to SEO as soon as possible. If you worry that your Startup doesn´t have enough resources to be thinking about SEO from the beginning, be aware that in reality you don't need a lot to optimize a website. You can do it yourself by putting SEO best practices in place as early as possible. An efficient SEO that is installed from the beginning will payout as your business grows.
How To Begin:
1.The first step is first and foremost to Install Google Analytics.
2.Set up as well Google Webmaster Tools.
3. Link Google Webmaster Tools with Google Analytics to achieve more information about how users discover your site organically.
4. Create a robots.txt file and upload it to the root directory of your site.
5. Create a sitemap.xml file and upload it to the root directory of your site (or enable this feature from within your CMS, if available).
6.  Submit your sitemap to Google Webmaster Tools for indexing.
How To Research Keywords
Make a list of all the words and short sentences that refer to the products and services you offer. Think carefully on how your possible clients and customers could refer to your product or service. Do this exhaustively, coming up with as many combinations of sentences as possible.
You can use Google Keyword Planner or other alternatives, to search for more keywords. This infographic will let you know some of the alternatives, with its pros and cons.
To access Keyword Planner, you have to sign in to your AdWords account at https://adwords.google.com. Click the Tools and Analysis drop-down menu and select "Keyword Planner." Be aware that the keyword tool is no longer available. If you don't have an Adwords account, you need to create one.
Once you have a considerable list of your keywords, input all keywords into the Keyword Planner to "See how they perform." A good strategy that will let you shorten your list is by looking for target phrases that have relatively large volume (this means that loads of people will look for them) while having relatively low cost per click (meaning that possibly there will be less competition). Through this process you will achieve a smaller list that can be understood as your target keywords. If you then fragment your target keywords into smaller groups of semantically similar sentences, you can allocate each group to an appropriate page on your website.
Onsite Optimization
1.Write a single title tag for each webpage, using one or more of the target keywords you've allocated to that page. The title tag of a Web page is what appears at the top of a browser and is important for both SEO and human readers. Always include your business name and try to write the title tag in 60 characters or less.
2. Write a good meta-description for each webpage, using one or more of the target keywords you've assigned to that page. Meta-descriptions are small pieces of text that are displayed under the link on a search engine results page (SERP). Even though they lack strong SEO relevance, it sounds advisable to write suitable meta descriptions because they influence human readers. The entire meta description should be under 155 characters. Select phrases that are relevant to the page content and commonly searched (but be aware that the selection of which phrases to use depends on the market situation, and that is why research is important)
3.Include a target keyword in each page's URL.
4.Be sure that each page has only h1 tag, preferably including a target keyword. Additional headers (h2 – h6), should be used for subhead text. The tagged subheads should be keyword rich.
5.It is advisable that all pages on your website can be accessed in less than 3 clicks from the homepage.
6. When you link to a given webpage from elsewhere on the site, use one of the target keywords associated with the page you are linking to as (part of) the anchor text.
7.If you use many images in your website is advisable to add ALT tags to the images. That is really helpful to human readers who cannot display images on their screens, and like that you will let search engines understand what type of images users are seeing.
Some Tips About Content
1.Make some brainstorming to identify the main public to your product or service, and produce specific content for each one.
2. To contruct a blog  as part of your domain might be a good idea. Publish something on it on a regular basis. The articles on your blog should be  interesting and connected to your business product or service.
3. It is important that each page of your site has a certain amount of distinct content that is not repeated in other pages on your site (or repeated on the Internet).
4. Some say that 90 percent of the Internet will be video in 2017, soit is mandatory to use  videos, podcasts, infographics, illustrations, webinars, PDF downloads and many other possibilities.
5. To write or post video content about other issues that might be of interest to your public is very important. Like that you keep an audience coming back to your site because of your interesting content.
LinkBuilding
To learn how to do Link building is among the top tasks for search ranking and traffic success. A very useful guide about Link Building posted  in Moz will help you learn more about how to do it.
Extra Tools
As your business progresses you might be interested in the following SEO tools:
Google Authorship markup  is a tool that Google is piloting,  that authors information in search results,  to help users discover great content.
CrazyEgg is a tool that evaluates whether or not visitors are using main navigation and calls to action, or if they are just being distracted by errant site features.
Google Analytics Experiments to A/B test alternative messaging, imagery or page structure on a highly-trafficked page of your site.
For Errors there is:  Google Webmaster Tools for 404 errors . To correct these:  301 redirects.
Google's Page Speed Tools, YSlow or GT Metrix, to Check your site's speed performance:
Google's Mobile Meter – Helps you to see how your site appears to mobile users.  There has  been a massive increase on the use of smartphones to access the web, so it is important that your site becomes mobile-friendly, and that it loads very quickly (advisably in less than 3 seconds).
In  this article I reviewed the major tasks and the best tips in terms of SEO for startups. To have an effective SEO  it is important to research the best keywords that apply to your business. It is also necessary to write concise and sharp descriptions, and finally it is advisable to post interesting  content on your website on a regular basis. I will finish with a fantastic infographic on extra tips on SEO copywriting.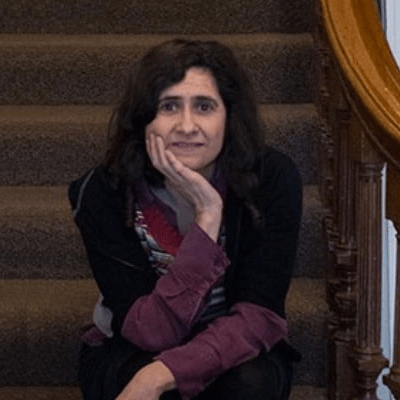 Maria Fonseca is the Editor and Infographic Artist for IntelligentHQ. She is also a thought leader writing about social innovation, sharing economy, social business, and the commons. Aside her work for IntelligentHQ, Maria Fonseca is a visual artist and filmmaker that has exhibited widely in international events such as Manifesta 5, Sao Paulo Biennial, Photo Espana, Moderna Museet in Stockholm, Joshibi University and many others. She concluded her PhD on essayistic filmmaking , taken at University of Westminster in London and is preparing her post doc that will explore the links between creativity and the sharing economy.