A web based social trading community for serious investors, TradingFloor.com, was revealed in beta by Denmark's Saxo Bank. The new portal enables traders around the world to share their trades with peers and transforms trading into a social experience. The world of investing has shaken off its stuffy image and is clearly embracing new technology and engagement with the end user. Recently startup ingage, a low cost state-of-the-art, scalable, cloud hosted IT platform was launched to facilitate investor meetings, accessible on any web enabled device plus dedicated apps with push notifications.
Taking some cues from eToro, users can share their trades at the TradingFloor site, where performance data is verified so that their fellow community investors can confidently choose who to follow and copy.
Joint Co-founders and Co-CEOs Kim Fournais and Lars Seier Christensen said in a statement: "We want to set free the peer-to-peer power of traders around the globe by enabling them to connect online with experienced and like-minded investors who are tired of input from salespeople from traditional banks". Expect the site to feature market news and views, data, insights and trade ideas from Saxo Bank's research teams and VIP authors.
Great to see @saxobank launching 1st serious player in the financial world to move into social #trading #GameChanger

— Owen Thomas (@OwenThomasTV) January 23, 2014
A real-time trade stream consist of current market sentiment. Saxo Bank believes this is a major game changer. "We are now enabling investors to share their trades openly, interact with each other, post comments and strategies, discuss ideas, follow and copy each other. We believe that this may radically change how investors will go about trading FX, CFDs, options, futures, bonds and equities in the future, making trading a social experience." This may eventually be proven to be true, but I think it is also fair to say that trading and trading platforms were going social anyway and there are a few established players like eToro and Tradeo.
Still its early days yet. Speaking to Reuters Saxo's Global head of digital media, Rune Bech, plan to makes trading "as easy as buying a book from Amazon". Britain's award-winning ITV News correspondent Angus Walker has joined the platform and will, along with former Bloomberg and BBC World anchor Owen Thomas, front the portal's on-demand TV channel by reporting from Saxo Bank's own trading floor. As part of its Outrageous Predictions for 2014, Saxo said Tech's 'Fat Five' will wake up to a nasty hangover:
"While the US information technology sector is trading about 15 percent below the current S&P 500 valuation, a small group of technology stocks are trading at a huge premium of about 700 percent above market valuation. These 'fat five' – Amazon, Netflix, Twitter, Pandora Media and Yelp – present a new bubble within an old bubble thanks to investors oversubscribing to rare growth scenarios in the aftermath of the financial crisis."
You can check out The story behind Beta.TradingFloor.com at this link: http://video.saxobank.com/secret/9207677/920a1180efe25bf9d912d88cd5c3a60c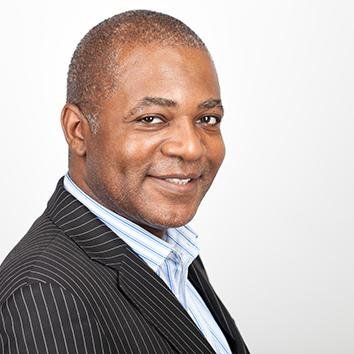 Hayden Richards is Contributor of IntelligentHQ. He specialises in finance, trading, investment, and technology, with expertise in both buy-side, sell-side. Contributing and advising various global corporations, Hayden is a thought leader, researching on global regulatory subjects, digital, social media strategies and new trends for Businesses, Capital Markets and Financial Services.
Aside from the articles, interviews and content he writes for IntelligentHQ, Hayden is also a content curator for capital markets, analytic platforms and business industry emerging trends. An avid new media explorer Hayden is driven by a passion for business development, innovation, social business, Tech Trading, payments and eCommerce. A native Trinidadian, Hayden is also a veteran, having served with the Royal Air Force Reserves for the past 10 years.
Follow Hayden on Twitter @HaydenARichards, linkedin.com/haydenhrichards and http://www.scoop.it/u/hayden-richards