One could say that the fashion industry is a healthy one. Stats and data depict a growing scenario for a worldwide industry worth $3 trillion. However, something isn't quite right in the industry. Pollution and inequality have been two recurring adjectives to describe the industry while changes are made slowly and inefficiently. Moreover, the fashion industry is the sheer definition of exclusivity. It is an industry that has forgotten the people that made it possible and specially those that haven't been in their target ever, like consumers with disabilities. Maybe, just maybe, it is about time to stir up things a little bit.
Big brands have an incredible strength but move slowly, and as such, they aren't reliable to lead these needed changes. It is, therefore, up to new players to stand up and claim their place in the fashion industry. Entrepreneurs who aren't afraid of changes and are willing to shed some light on this dark sector.
There are some examples of good practice and sustainability startups such as fashionrevolution or freedomee are promoting and leading the change. But there is a new addition in that group, a brave woman called Samanta Bullock, who against all odds and barriers, is about to launch the very first innovative, inclusive, sustainable and accessible collection. It is not only for those that are standing, but specially targeted to those that have to face the challenges of life sitting in a chair.
In fact, she is about to launch her very first innovative, inclusive and sustainable collection in an event to be held at the unique landmark building Bradmore House in Hammersmith, London. A promised lavish night with a catwalk show, live music, drinks, goodie bags and lots of fun is waiting for you. The first collection of Samanta Bullock, developed in partnership with emerging international designers, will be shown first on the spot.
"It's an unprecedented collection, fully adapted for both sitting and standing positions. It's for everyone, including wheelchair users", says the entrepreneur Samanta Bullock, professional model, athlete and inclusion activist.  
A Story of Success
The story behind Samanta Bullock is a story of success. She has been a wheelchair model from an early age, Samanta Bullock has always felt frustrated by the lack of high-quality clothes available in the market for people with physical disabilities.
After a few years of fighting for inclusion in the fashion industry, Samanta began to question herself: "What is the use of having more disabled models on the catwalks, if there are no clothes made for these consumers?"
Samanta then decided to join forces with innovative designers and to develop her own brand, tailored to her own needs, such as more practical zippers, waist-high trousers, cropped jackets with vegan leather details on the sleeves to prevent to dirt them on the wheels of the chair, sustainable jewellery inspired in the force of transformation of nature, body creams specially developed to help activate the circulation of the legs, among other novelties.
Following the slow fashion movement, Samanta explains that the philosophy of the brand is to prioritize quality over quantity. Launching two collections a year, the men's line will be added next year, by 2020. "It's better to invest in stylish, high-quality and comfortable pieces than buying clothes that just last a few washes, and do not fit well on the body".
A forgotten market
Unfortunately, the lack of choice of clothing adapted to the physically disabled has been a harsh reality faced by potential consumers until nowadays.
While the main players in the fashion industry struggle to call attention to the customers distracted among so many options available in the market, 20% of the world's population, with a spending power of US$ 1 trillion, go completely unnoticed and ignored right under the noses of the large corporations.
It is the international market for people with physical disabilities.
In the United Kingdom, the term "Purple Pound" refers to the spending power of the 13.3 million people with disabilities in the country, with a potential consumption of £ 249 billion per year.
According to a recent survey by the 'We are Purple' organization in the UK, companies lose approximately £ 2 billion a month, ignoring the needs of people with disabilities. Physical stores no longer make £ 267 million a month because they are not physically accessible. And 75% of people with disabilities have already had to leave an establishment due to lack of accessibility and care.
An Awakening time
What Samanta Bullock is trying to do is exactly what a rotten industry needs: a complete change of paradigm.
Because just to get a glimpse of how wrong the industry has gone, here are two very representative examples. In China, which is expected to overtake the US as the largest fashion market in 2019, a single mill use 200 tons of water for each ton of fabric it dyes. Moreover, the textile production worldwide is a significant contributor to climate breakdown, not only by polluting thousands of tonnes of water; but by emitting 1.2bn tonnes of greenhouse gases annually. That is more than all international flights and maritime shipping combined, according to the Ellen MacArthur Foundation.
From the human side, things aren't going well either. The Fashion industry is still associated to unrealistic – and unachievable –  size standards, which promotes a toxic and exclusive culture of ideal beauty. Besides, conditions in off-shore factories haven't really improved in the last 10 years, with only 0.5% of the revenue generated by the textile industry being considered "fair trade or environmentally stable". In the long and complex supply chain, producers of raw materials like cotton and other fabrics aren't even included in negotiations with consumers or traders and, as such, they are left aside. "They can't afford to pay for essentials for their families like medicine when they are ill, school fees for their children and even food," as the Fairtrade Foundation recently put it.
And those are just some examples of a list that could go on for quite a while. The point to make here, however, isn't about how wrong the industry is, but how the fashion sector could (if it ever would) get fairer and more sustainable, what Samanta Bullock is really after.
A recent research made by McKinsey, called FashionScope, is very optimistic about it and has named the 2019 as the year of awakening. In the research, they believe that that awakening can only be achieved through a digital and cultural disruption. "They [brands and companies] need to take an active stance on social issues, satisfy consumer demands for ultra-transparency and sustainability, and, most importantly, have the courage to "self-disrupt" their own identity and the sources of their old success in order to realise these changes and win new generations of customers," they claimed.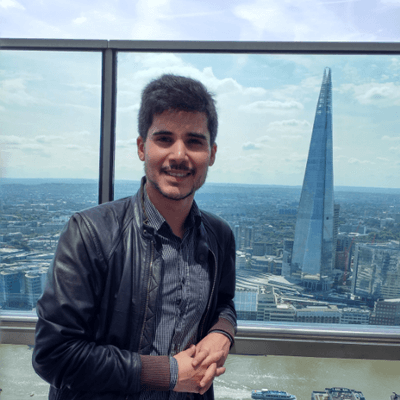 Hernaldo Turrillo is a writer and author specialised in innovation, AI, DLT, SMEs, trading, investing and new trends in technology and business. He has been working for ztudium group since 2017. He is the editor of openbusinesscouncil.org, tradersdna.com, hedgethink.com, and writes regularly for intelligenthq.com, socialmediacouncil.eu. Hernaldo was born in Spain and finally settled in London, United Kingdom, after a few years of personal growth. Hernaldo finished his Journalism bachelor degree in the University of Seville, Spain, and began working as reporter in the newspaper, Europa Sur, writing about Politics and Society. He also worked as community manager and marketing advisor in Los Barrios, Spain. Innovation, technology, politics and economy are his main interests, with special focus on new trends and ethical projects. He enjoys finding himself getting lost in words, explaining what he understands from the world and helping others. Besides a journalist, he is also a thinker and proactive in digital transformation strategies. Knowledge and ideas have no limits.