Salvation in a start up ? A report on self employment by RSA Intelligenthq
There seems to be an entrepreneurial spirit sweeping the world nowadays. In Britain from the late 1970s onwards, the number of small businesses exploded from just 700 000 in 1979 to over 5 million today. What can explain such a boom on self employment? Will  this radical transformation of the economy radically change people's lives for the better ? Or is it the result of desperation and lack of jobs that resulted from the regression experienced since 2008 ?
Last May (2014) RSA presented in a public conference a report that analyses the results of a survey conducted by Populus, on the origins and nature of the self-employment boom.
The report concluded optimistically that "this is a golden age for entrepreneurship in Britain". Aiming to be the  first of a series of three, this report results from a project launched by a partnership between Etsy and RSA entitled "The power of small"  that aims to study the reasons behind the entrepreneurial spirit that has characterized the first decade of the XXIst century.
The RSA (Royal Society for the encouragement of Arts, Manufactures and Commerce) is an enlightenment organization, committed to finding innovative practical solutions to today's social challenges. Through its ideas, research and 27,000-strong fellowship it seeks to understand and enhance human capability, aiming to close the gap between today's reality and people's hopes for a better world. Etsy on the other hand is an online marketplace for handmade goods and vintage items. Founded in New York City , it allows people around the world to buy and sell unique goods directly from each other – anything from food to furniture.
Both organizations decided to research together what has caused the large increase of self employment  in recent years of self employment. The project aims to investigate as well crucial questions such as what effect is self employment having in the economy and wider society.
Their first report, entitled: "Salvation in a start-up?"  focus on the particularities of the individuals that are self employed. It looks at the reasons why so many individuals turned to self employment and how they perceive their experience. Some striking conclusions is that contrarily to the common assumption that growth in microbusinesses is a symptom of "economic desperation",  less than 1 in 5 people started their own business because they had no other employment options. As a mater of fact the overwhelming majority did so because they wanted to.
Key Findings From the RSA/Populus Survey Intelligenthq
The research identified three myths on self employment:
 1. The self employed are there through no choice of their own:
The survey conducted by Populus concluded that just 27 percent of the self employed start  their own business to escape unemployment.
2.  Self employed are low skilled odd jobbers scratching for work
The biggest increases in self employment since 2008 have actually been in professional occupations (one of highest skilled groups).
3.  The boom on self employment is a cyclical blip
The report suggest this to be untrue, as self employment has been increasing long before the recession.
The overall conclusion is that the tremendous growth in self employment results from both a structural change in our economy and society and the short term economical fluctuations we have been experiencing.
The key ingredients that might explain such a boom in self employment are:
Demographic shifts – an aging population and high levels of immigration
A shift from materialist to a post materialist values in the overall society: as increasingly higher numbers of people prize the freedom and meaning that comes with self employment.
The new technologies, that have sharply lowered the costs of doing business
The report says: "indeed the self employed community is a heterogeneous one, with every person having a different set of circumstances, business styles and aspirations."
As such, they have segmented the self employed community into six tribes:  the visionaries, the locals, the classicals, the survivors, the independents and the dabblers.
Craig Lynn is considered in the study as an example of a visionary. He co- runs a collaborative product design company, entitled filament pd, for the last two years. He decided to start his business to branch out and create his own products, from children's toys to agricultural products to hair straighteners with the help of 3 D printers, by using crowdfunding to generate revenue for their design. As he says: "I'm not a 5 to 9 kind of guy."
Craig Lynn
To be self employed is beneficial for those directly involved ?
At first sight it might seem that it is not so, as self employed people earn less money: approximately less 20 percent than their employed counterparts. They tend to work longer hours, and complain of isolation. But curiously, 85 percent of the micro business owners, report that they don´t regret their option, feeling now more creative, autonomous and satisfied with their work:employed is beneficial for those directly involved ? At first sight it might seem that it is not so, as self employed people earn less money: approximately less 20 percent than their employed counterparts. They tend to work longer hours, and complain of isolation. But curiously, 85 percent of the micro business owners, report that they don´t regret their option, feeling now more creative, autonomous and satisfied with their work:
"Overall it seems that there is a subtle trade off at play when people embark on a business – something that might be called a "creative compromise". Even though they earn less, they are willing to sacrifice their pay for the multitude of other benefits: namely greater freedom, meaning and control."
Many self employed see the work as an end in itself and an inherently enjoyable activity. But to start your own business has its negative  aspects as well. start ups and self employed people face uncompetitive banking systems, and discrimination when renting or buying property.
One way or another, self employment is shaping itself as an important economical trend, Therein, it is imperative to outline measures for the future. The Populus/RSA project outlines a few ideas:
A need to rewrite a more balanced narrative on self employment. Some ideas is to start by finding a common definition of "self employment" as well finding better measurement tools that accurately capture the changes in this community.
Agree on a new settlement. The government really needs to help those for whom self employment is a "last hope" . It is important as well to improve the working conditions of the vast majority of people who are willing to work for themselves. It is a fact that the self employed are paid less, contribute to less pension and risk falling into debt. These issues need to be tackled by governmental policy and measures. One possibility is a flexible national insurance system.  Trade Unions might have a say here too, by developing schemes to support self employed, by lobbying in their behalf, assisting them in legal cases and providing cost effective insurance schemes.
Stimulate the growth and recruitment. The survey concluded that self employment businesses don´t bring a lot of job creation. Taken the case that the trend for self employment will continue to grow, it is important to tackle the important aspect of job creation. The report points out that there might be psychological barriers to recruitment, that will be addressed in a future study.
Overall the report is enthusiastic about the impact of the  thriving entrepreneurial spirit that is happening today and that seems to be growing to be a major economical trend for days to come. As Rohan Silva says: "There can be no going back from here. For millions of people across the UK, entrepreneurship is the new normal – and with the number of self-employed people expected to exceed the headcount of the public sector by 2018, politicians and policymakers need to keep pace."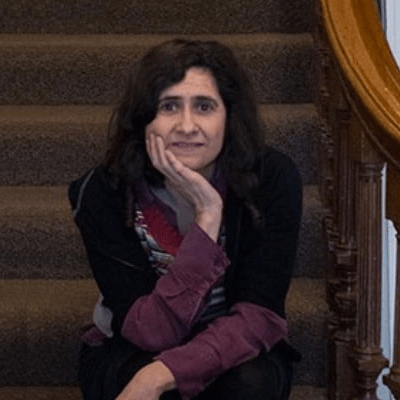 Maria Fonseca is the Editor and Infographic Artist for IntelligentHQ. She is also a thought leader writing about social innovation, sharing economy, social business, and the commons. Aside her work for IntelligentHQ, Maria Fonseca is a visual artist and filmmaker that has exhibited widely in international events such as Manifesta 5, Sao Paulo Biennial, Photo Espana, Moderna Museet in Stockholm, Joshibi University and many others. She concluded her PhD on essayistic filmmaking , taken at University of Westminster in London and is preparing her post doc that will explore the links between creativity and the sharing economy.