Recent studies reveal that the effect of red versus black prices on perception of savings is moderated by gender. Male consumers perceived greater savings when prices were presented in red than when presented in black. 
New research from Saïd Business School is demonstrating that colour  apparently affects men's perceptions of price and value. Established in 1996 the Saïd Business School is one of Europe's youngest and most entrepreneurial business schools with a reputation for innovative business education. An integral part of Oxford University, the School embodies the academic rigour and forward thinking that has made Oxford a world leader in education and research. It is ranked 13th worldwide in the FT's combined ranking of Executive Education programmes (May 2013) and 24th in the world in the FT ranking of MBA programmes (Jan 2013).
The research from the Saïd Business School, has revealed that not only do men and women "read" advertisements differently, but their perceptions of price are affected differently by the use of colour.
The Effect of Red Versus Black Prices on Price Perceptions by Nancy M. Puccinelli, Rajesh Chandrashekaran, Dhruv Grewal, Rajneesh Suri, published in The Journal of Retailing, argues that men tend not to process advertisements deeply.
In a series of experiments conducted using graduate students in a US university, the researchers discovered that, in line with associating the colour red with pleasure, men perceived prices printed in red to be offering greater value than those printed in black.
According to the researchers, it is because of this poor memory that men rely on clues such as colour to indicate value. In contrast, women were not affected at all by the colour in which the price was printed, and afterwards recalled the prices with much greater accuracy than the men.
When the men in the study were made to process ads in more depth, as they would do if they were particularly interested in the product, the effect of the price colour was reduced. "Many men claim to dislike shopping, and here we can see this reflected in their shallow processing of advertisements," said Nancy Puccinelli, Fellow in Consumer Marketing, Saïd Business School, University of Oxford. "Unless they know or care enough about the product to engage properly with the ad, they can be easily convinced that they are getting a bargain, just by printing the price in red. This is useful for retailers to know, of course, and rather confirms the myth that men, in general, just aren't very good at shopping."
While men get distracted by color, Women appeared to be naturally inclined toward greater elaboration of ads and showed greater price recall. We menfolk should not perhaps be suprised by this revelation after all the color red has also been known to influence our Perception of Attractiveness. According to a 2008 study, conducted by Andrew Elliot and Daniela Niesta of the University of Rochester, the color red somehow seemed to cause men to be more willing to spend money on dates. Gentlemen you have been warned!.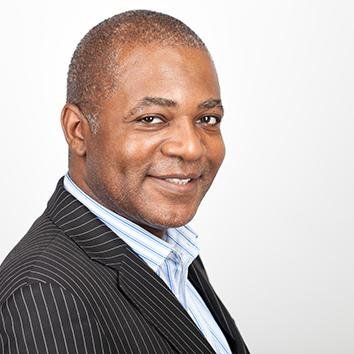 Hayden Richards is Contributor of IntelligentHQ. He specialises in finance, trading, investment, and technology, with expertise in both buy-side, sell-side. Contributing and advising various global corporations, Hayden is a thought leader, researching on global regulatory subjects, digital, social media strategies and new trends for Businesses, Capital Markets and Financial Services.
Aside from the articles, interviews and content he writes for IntelligentHQ, Hayden is also a content curator for capital markets, analytic platforms and business industry emerging trends. An avid new media explorer Hayden is driven by a passion for business development, innovation, social business, Tech Trading, payments and eCommerce. A native Trinidadian, Hayden is also a veteran, having served with the Royal Air Force Reserves for the past 10 years.
Follow Hayden on Twitter @HaydenARichards, linkedin.com/haydenhrichards and http://www.scoop.it/u/hayden-richards