Qualities of a Good Gold IRA Custodian
Buying and selling precious metals can be a good investment that is well explored. A person may invest in Gold IRA for themselves upon retirement or their kids. To secure such assets, one approaches a custodian for safekeeping. The custodian holds the valuables, whether in electronic or physical form. A custodian can be a bank, brokerage company, and federally insured credit union. Choosing a company can be difficult because there are many Gold IRA custodians in the market. Therefore, there is a need to discuss the qualities to look for when approaching a custodian. You can also do your research online to find the top qualities of a good gold IRA custodian that you might want to work with.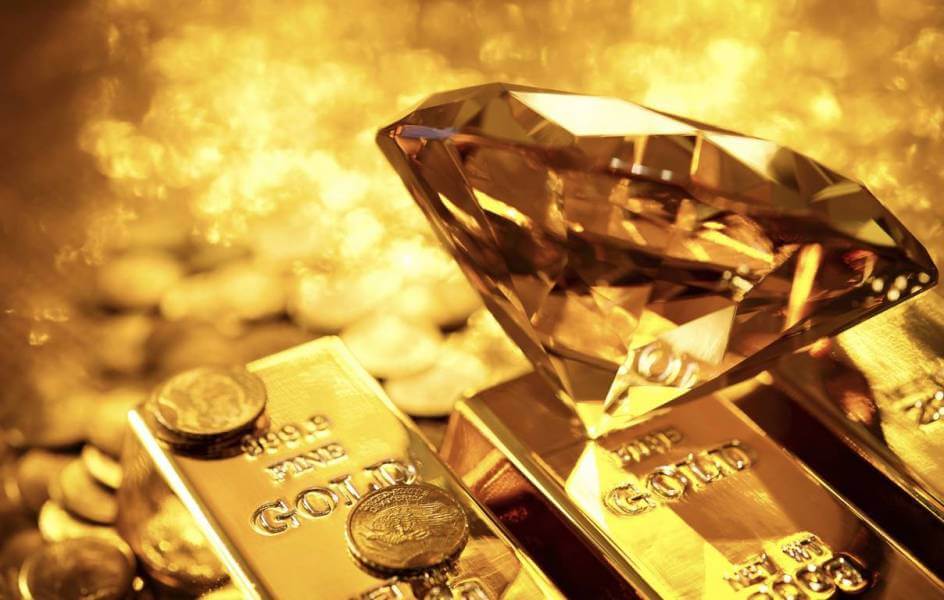 Qualities of a Good Gold IRA Custodian
Qualities of a Good Gold IRA Custodian
Investment Options
Should you want to expand your investment, an IRA custodian with a wide range of investment options comes in handy. Other than gold, ensure your custodian has a wide selection of precious metals, including silver, platinum, palladium, iridium, and rhenium, to mention a few.
Even though you may only be interested in gold at that time, when the market changes, the other metals will be of great use. It is wise to have a trustworthy and knowledgeable custodian who will advise you and guide you on the best investment options according to the current market trends.
Proven Track Record
As you search for a good custodian, their track record should be the first thing to attract you. Always look for a company with a good reputation. Read online reviews from other users to see their experiences with the company. You can also ask for recommendations from friends and colleagues.
Moreover, should you be interested in a particular custodian, you can walk into their premises and have a conversation with them. A good custodian has a range of investment options and advises you on selecting the best program.
Other than that, they can provide a history of their dealings with other clients. You are also free to inquire about anything and clear out any doubts. How the company's representatives handle the questions should be a sign of whether you can rely on them or not.
Account Options
A good custodian has a variety of account options because different investors have different needs and goals. Instead of settling for a one-size-fits-all account, select a company that has flexible accounts. An IRA encourages saving for retirement and is of different types.
The various IRA accounts include 401(k), traditional IRAs, Roth IRAs, Simplified Employee Pension (SEP) IRAs, and Saving Incentives Match Plan for Employees (SIMPLE) IRAs. Individual taxpayers should use either traditional or ROTH IRAs for their investments. Business owners and self-employed individuals can use SEP and SIMPLE IRAs. All these accounts have different rules concerning withdrawals and taxes.
Good Customer Service
Having competent customer service is essential in any business.  A company with good customer service that can clearly and correctly answer investors' questions is a big plus, whether via a telephone or website.
Should you be in a dilemma, competent specialists from the company will help you make resolutions and guide you forward. As an investor, you will want top-notch customer service with every question about your savings, investments, and accounts clearly and thoroughly answered. Read more insights here https://calbizjournal.com/what-you-need-to-know-before-opening-a-gold-ira/
Custodianship Experience
Experience is essential to any investment businesses. It is ideal to settle for a custodian with commendable experience as they can expertly handle and protect your IRA valuables. However, new companies have little to no experience but are very good at what they do.
To know if a company is good enough, you can analyze its years of operation and also read reviews and remarks from previous users. It should guide you in making any decisions. It is recommendable to give preference to an experienced company.
It is because they are good at what they do, highly knowledgeable, and should a problem arise, they can expertly handle it. An experienced custodian is also in a better place to read and analyze market trends. Note that working with a custodian who provides self-directed IRA services is better than a company or union that generalizes their services.
Rates
Every custodian charges a different fee from another. However, prices and rates commonly vary depending on one's size of the account. Usually, the rates include commissions, account maintenance fees, and mutual funds.
Some custodians charge their fees quarterly or annually for account maintenance. It is also essential for a company to be transparent with its charges. Once an investor knows all the costs, there are no surprises like hidden fees or commission as you invest. Transparent rates mean that you are sure of the services you are paying for as an accounts holder.
Account Setup and Website Experience
The custodian should have a smooth account setup. The process of setting up a self-directed IRA account should be easy, brief, and quick. Look for a custodian with a website for self-directed accounts that provides easy downloads for information and new account forms.
In addition to that, make sure monitoring and transacting your IRA investments through their website interface is straightforward.
Consolidation Savvy
A union that understands the rules regarding consolidation is of benefit. A person may have multiple IRA accounts, for example, a SEP and a SIMPLE IRA. When in such positions, custodians usually advise consolidating all the various accounts into one fund.
A union or company that knows and understands the process of consolidation will guide you, making the process run smoothly.  Should you find any obstacle or have any questions concerning the merger, they educate you as you progress. Click here to read a few more tips.
Conclusion
Before choosing a suitable custodian, make sure you consider all the qualities ( Qualities of a Good Gold IRA Custodian ) discussed above. It would be best if you had a connection with your custodian should you want them to know everything about your investment. A good custodian keeps on feeding you information and helps you to increase your assets. They should advise you and not hold back any information from you or stop you from investing in other metals, bonds, or stocks. Instead, they let you decide what you want as they guide you through the right programs.

Founder Dinis Guarda
IntelligentHQ Your New Business Network.
IntelligentHQ is a Business network and an expert source for finance, capital markets and intelligence for thousands of global business professionals, startups, and companies.
We exist at the point of intersection between technology, social media, finance and innovation.
IntelligentHQ leverages innovation and scale of social digital technology, analytics, news and distribution to create an unparalleled, full digital medium and social business network spectrum.
IntelligentHQ is working hard, to become a trusted, and indispensable source of business news and analytics, within financial services and its associated supply chains and ecosystems.