British Library
Governments are faced with a challenge, and it's a huge one. They need to digitise. In doing so there could be tremendous benefits to be achieved. Some of the benefits relate to increased productivity, scalablity, and process efficiency. All over the world, more and more institutions have embraced the process of digitisation. One can look at the example of British Library, an Institution that began the process of digitisation two decades ago, and that recently entered a new phase of mass digitisation sponsored by external funds and technology providers. There are some major barriers that stand in the way of the important area of public sector digitisation. href="http://www.mckinsey.com/insights/business_technology/public_sector_digitization_the_trillion_dollar_challenge" target="_blank">A recent McKinsey analysis (2014) carried out by Cem Dilmegani, Bengi Korkmaz and Martin Lundqvist reviewed this area, arguing that:
"Citizens and businesses now expect government information to be readily available online, easy to understand and at low or no cost."
In fact the authors of the study found that $1 trillion annually in economic value could be freed up by improving operational performance and costs that could be achieved through public sector digital transformation. This is because a range of benefits can be achieved such as shared services and collaboration between departments, as well as being more easily able to spot fraud problems. As Dilmegani et al explain all of this could lead to tremendous savings especially at times when governments are under increasing pressure to be more efficient.
Taking Digitisation Seriously
The authors of the mentioned report, describe how many organisations have taken the plunge already and explain that more than 130 countries have already put in place online services. The online services that have been installed seem to have benefits for the residents of those countries, including for those in rural areas who find access more challenging. And yet, governments are still missing out on great opportunities by not taking digitisation far enough. Dilmegani et al argue for the need to:
"Improve productivity, collaboration, scale, process efficiency and innovation."
Public sector projects appear to be more difficult to manage properly according to Dilmegani et al. They cite a study which showed that public sector IT projects that required business change were 20% more likely to go over schedule, and six times more likely to exceed planned costs than public sector projects. Some of the challenges that lead to these delays include dealing with a variety of different agencies, as well as changes in political administrations, among others. There are also often silos and no one central owner for all infrastructure, making it hard to provide an overall experience for the people using the systems. According to Dilmegani et al this means that the private sector that supports public IT transformation needs to work in a way that is more effective with the public sector, understanding the specifics of the situation.
What Are The Six Levers Helping The Process Of Digitisation?
All of this led to Dilmegani et al proposing six levers for helping these types of digitisation projects to be able to succeed. The first of these is getting government wide and agency-deep commitment to digital targets. The launch of Gov.uk is hailed by the authors as being a considerable success in this area, by "providing its citizens, businesses and government users with accurate, streamlined and comprehensive services". The government in the UK achieved this by making sure to include experience digital leaders and creating a clear vision and strategy for the approach. The outcome was the tremendous saving of £42 million within a year of launch, report Dilmegani et al. This is the kind of lead that other governments should follow.
The second lever is making sure to establish government-wide coordination of IT investments. This means that rather than agencies doing their own thing, there is oversight that reviews benefits and gains, making sure that investments really will be worthwhile and will provide return on investment. Denmark is shown by Dilmegani et al to have achieved this with its digitisation council which reports to the Ministry of Finance. A third lever is focusing on the end user. This means making sure that the needs of the end user are catered for and making the system easy to use, such as by not asking the same questions over and over in the system. The Dutch approach is given as a fine example of how this was achieved for its e-government services, and Dilmegani et al report that there was a 50% drop to offices in Rotterdam as a result of these e-services between 2010 and 2013. The fourth lever is hiring and nurturing the right people. Getting the right skills on board helps projects to run more smoothly.
The final levers are use big data and analytics to improve decision making and protect critical infrastructure and confidential data. With big data, the USA is given by Dilmegani et al as a fine example of a country that has achieved this. It has used 85,000 data sets to help people conduct research, and of course for its own research (Dilmegani et al). The security issue of course is of paramount importance everywhere, and this has been highlighted as a major global risk, not least by the recent attacks on Sony.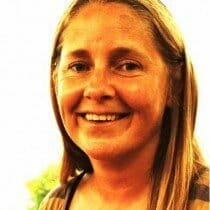 Paula Newton is a business writer, editor and management consultant with extensive experience writing and consulting for both start-ups and long established companies. She has ten years management and leadership experience gained at BSkyB in London and Viva Travel Guides in Quito, Ecuador, giving her a depth of insight into innovation in international business. With an MBA from the University of Hull and many years of experience running her own business consultancy, Paula's background allows her to connect with a diverse range of clients, including cutting edge technology and web-based start-ups but also multinationals in need of assistance. Paula has played a defining role in shaping organizational strategy for a wide range of different organizations, including for-profit, NGOs and charities. Paula has also served on the Board of Directors for the South American Explorers Club in Quito, Ecuador.