Power To The People: Using Digital Technologies For Direct Democracy
Nesta, a UK based, global innovation foundation, just launched an interesting report which is part of their long term research entitled "Power to the people: using digital technologies for direct democracy".
Nesta´s mission is to spark and shape new ideas to improve how the world works for everyone. They use knowledge, networks, funding and skills to take on big challenges, working in partnership with others to make change happen. Nesta has done considerable research about democracy, resulting from a belief that democracy faces new and global challenges: new notions of expertise, fake news, and a disillusioned electorate.
Nesta's report today, written by Julie Simon, Theo Bass, Victoria Boelman and Geoff Mulgan, shows how a number of governments and parliaments around the world are using everyday online platforms, forums and other digital tools in innovative ways to achieve broader participation, contributing to a richer public sphere for argument and debate.
Forward thinking governments are a minority against global threats to democracy, warns Geoff Mulgan, Nesta's chief executive: "Sector after sector has been transformed by digital technologies – from shopping to music, finance to tourism. But here in the UK parliamentary democracy has largely resisted these changes and remained offline in an online world. Around the world parliaments, parties and cities are showing that digital tools can support better and more legitimate decisions – we now need to catch up."
The report 'Digital Democracy: the tools transforming political engagement' – brings together the best in global case studies where technology is helping to boost democratic engagement and empower people in new ways. It assesses how – and to what extent – digital tools are being used by parliaments, municipal governments, and political parties to improve the quality and legitimacy of their decision-making.
A tipology of digital democracy
The paper presents projects which combine online and offline initiatives, improving what can be achieved from both – examples include:
Madame Mayor, I have an idea: an online participatory budgeting exercise in Paris where local residents can campaign and debate how the City budget is spent;
vTaiwan: a consultation process, born of the 2014 Sunflower Movement, designed to crowdsource opinions and create large-scale deliberation on complex policy-issues;
e-Democracia/LabHacker: a parliamentary unit and website to improve government transparency and public understanding of the legislative process in Brazil, creating 'serious games' and appealing data visualisations.
The paper's key findings are:
Digital democracy is a broad concept and not easy to define. The paper provides a granular approach to help encompass its various activities and methods (our 'typology of digital democracy').
Many initiatives exist simply as an app or webpage driven by what the technology can do, rather than by what the need is.
Lessons from global case studies describe how digital tools are being used to engage communities in more meaningful political participation, and how they are improving the quality and legitimacy of decision-making.
Digital democracy is still young. Projects must embed better methods for evaluation of their goals if the field is to grow.
To coincide with the launch, Nesta is hosting a panel debate on how digital tools and technologies could strengthen UK democracy – featuring CEO of Nesta Geoff Mulgan, chief executive of Good Things Foundation Helen Milner OBE, Labour MP Chi Onwurah, chief executive of the Green Party of England and Wales Nick Martin and writer and broadcaster Sue Cameron.
"Digital technologies alone won't solve the challenges of apathy, distrust and the widening chasm between the public and the political class. But without making the most of new digital tools to upgrade democracy there is little chance of persuading the public that democracy truly serves their interests," said Geoff Mulgan.
The new paper builds on Nesta's work leading the D-CENT project (2014-2016), which developed a set of open-source, privacy aware tools for digital participation which are now being used by city governments across Europe.
To read the new report, visit: Digital Democracy: the tools transforming political engagement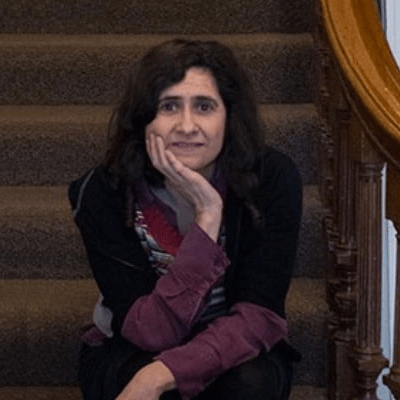 Maria Fonseca is the Editor and Infographic Artist for IntelligentHQ. She is also a thought leader writing about social innovation, sharing economy, social business, and the commons. Aside her work for IntelligentHQ, Maria Fonseca is a visual artist and filmmaker that has exhibited widely in international events such as Manifesta 5, Sao Paulo Biennial, Photo Espana, Moderna Museet in Stockholm, Joshibi University and many others. She concluded her PhD on essayistic filmmaking , taken at University of Westminster in London and is preparing her post doc that will explore the links between creativity and the sharing economy.