Open Society Foundations
This is Part 12 of a Guide to Social Entrepreneurship Foundations. In these series of articles we will highlight top international Foundations focused in social business and social entrepreneuship.
Guide done by Paula Newton and Maria Fonseca
Open Society Foundations
About the Foundation
The Open Society Foundations were set up to create vibrant and tolerant democracies around the world. The organisation seeks to make sure that governments are accountable to their people. It has a strong belief in human rights, the rule of law and dignity for all people, and it believes that people should be free to participate in all aspects of civic, cultural and economic life. It also works to deal with inequalities in all areas, and wants to raise the power of groups that have been excluded, historically. It aims to reduce corruption and increase freedom of information for all.
Management team and founders
George Soros is the founder and chairman of the Open Society Foundations. He was formerly a hedge fund investor, but now is a philanthropist working on activities for the Open Society Foundations. One of his key interests has been aiding countries that are trying to move from communism to democracy.
Christopher Stone is the Open Society Foundations president. His area of expertise is criminal justice reform, and he is an international expert in this area. He is also highly experienced in the leadership and governance of non profit organisations.
Mission
The Open Society Foundations have a mission to build vibrant and tolerant societies whose governments are accountable and open to the participation of all people.
In working towards this mission the organisation works to increase the strength of the law, get human rights and minorities respected, encourage a diversity of opinions and democratically elected governments and create a civil society that operates in such a way that government power is under control. It works to make sure that there are public policies that lead to increased fairness in political, legal and economic systems and to make sure key rights are safeguarded.
Geographical Location
The headquarters of the Open Society Foundations is based in New York, USA. However, its global reach is extensive and by the last decade it was undertaking operations in all areas of the world.
Areas of Focus
The organisation has five key areas of focus which are education and youth, governance and accountability, health, media and information and rights and justice. Each of these are explained in a little more detail below.
Education and Youth – the organisation wishes to empower young people. It does this by working to increase access to a good education. It focuses at education at all levels, and works to ensure inclusion to those of different backgrounds in the education system.
Governance and Accountability – the organisation believes that one of the fundamental building blocks of an open society is a government that is accountable to its people. This leads to economic equality, fairness and civic participation. It works with business and governments towards these aims.
Health – the organisation works to increase access to good health care for those that face stigma and discrimination. It works to make sure that health policies and practices are in place that include all and are based on the premise of human rights and justice.
Media and Information – freedom of speech is essential to a democracy and this applies to the media as much as to a country's citizens. Freedom of the press drives improved government accountability and makes sure that a range of viewpoints are considered. The organisation seeks to protect press freedoms and increase public access to information.
Rights and Justice – the organisation advocates for human rights and justice around the world. It focuses on making sure that minorities and women have equality of rights, as well as making sure that national legal reforms occur to protect the rights of criminal defendants.
History – Founders
The Open Society Foundations launched in 1979 when the founder, George Soros came to the conclusion that he had sufficient wealth, and so he began working towards generating open societies that would replace authoritarian regimes. The first step Soros took was supporting scholarships that helped black students in South Africa at the University of Cape Town, as well as working to help Eastern European dissidents to study overseas.
Soros started working in Hungary, the first country outside the US to have its own foundation, in the mid 1980s. He worked to help distribute information in the country by distributing photocopiers to universities and other establishments. His work helped in the formation of democratic governments when the power of the Soviet Union collapsed in Eastern Europe.
By 1993, the Open Society Foundations started to become a really international organisation, focusing on various programmes across the world.
Types of Grants/Awards and Funds available
The Open Society Foundations provides award grants, scholarships and fellowships through the duration of the year. Options available depend on whether the applicant is an individual or an organisation, and vary by geographic region. For example, for individuals in Africa it currently has the Civil Society Scholar Awards that support international mobility for doctoral students and university faculty to help them advance research that has an impact on civil society in their home countries. There is also an Open Society Fellowship for people that are working on innovative approaches to open society challenges. Meanwhile if you search for options in Latin America, there is a Latin America Programme that organisations can apply for which focuses on accountability and transparency, policy debate and dialogue, human rights and citizen security.
An example of funding
One example of funding is for social workers in Kyrgyzstan fighting for respect. In 2014, the alumni of the Open Society Scholarship Programs Social Work Fellowship Program set up the Social Work Alumni Association of the Kyrgyz Republic. The 35 members are working with various government departments to support projects. The Open Society Foundation has provided technical assistance as well to a government policy to resolve social problems in disadvantaged families.
Education / Non Profits / Social enterprise
The organisation is a non profit itself and supports non profits. It does not appear to explicitly not support social enterprise, and if assuming projects met its criteria these would be supported. Education is a key area of focus for this organisation.
Social media channels
The organisation uses various social media channels including:
Facebook: https://www.facebook.com/OpenSocietyFoundations
Twitter: https://twitter.com/opensociety
Google +: https://plus.google.com/+opensociety/posts
YouTube: https://www.youtube.com/user/opensocietyinstitute
Instagram: https://www.instagram.com/opensocietyfoundations/
Intelligenthq Series on Social Entrepreneurship Foundations Part 1- Skoll Foundation
Intelligenthq Series on Social Entrepreneurship Foundations Part 2 – Ashoka Foundation
Intelligenthq Series on Social Entrepreneurship Foundations Part 3  – Schwab Foundation
Intelligenthq Series on Social Entrepreneurship Foundations Part 4 – UnLtd
Intelligenthq Series on Social Entrepreneurship Foundations Part 5 – The Esmée Fairbairn Foundation
Intelligenthq Series on Social Entrepreneurship Foundations Part 6 – Jasmine Social Investments
ntelligenthq Series on Social Entrepreneurship Foundations Part 7 – The Bill and Melinda Gates Foundation
Intelligenthq Series on Social Entrepreneurship Foundations Part 8 – The Ellen MacArthur Foundation
Intelligenthq Series on Social Entrepreneurship Foundations Part 9 – The Clinton Foundation
Intelligenthq Series on Social Entrepreneurship Foundations Part 10 – The  Young Foundation
Intelligenthq Series on Social Entrepreneurship Foundations Part 11 – The  Calouste Gulbenkian Foundation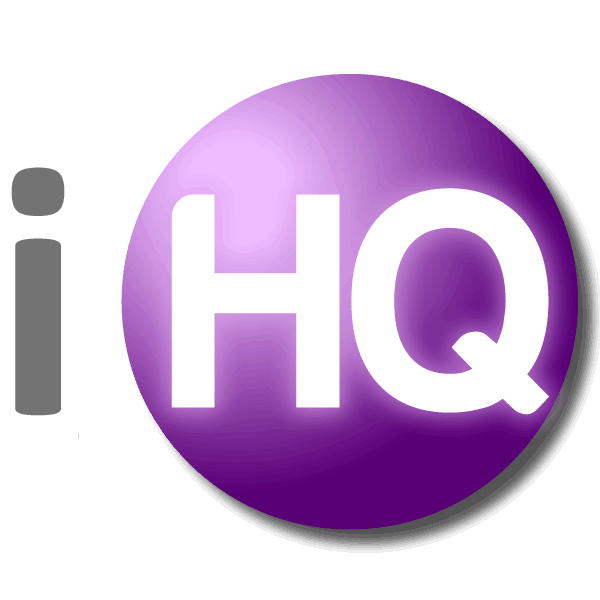 IntelligentHQ Your New Business Network.
IntelligentHQ is a Business network and an expert source for finance, capital markets and intelligence for thousands of global business professionals, startups, and companies.
We exist at the point of intersection between technology, social media, finance and innovation.
IntelligentHQ leverages innovation and scale of social digital technology, analytics, news and distribution to create an unparalleled, full digital medium and social business network spectrum.
IntelligentHQ is working hard, to become a trusted, and indispensable source of business news and analytics, within financial services and its associated supply chains and ecosystems.