Open Garden: Sharing Internet For All. Intelligenthq
"You are the internet" says the startup Open Garden to anyone venturing to visit their webpage. And they continue to inform us about their manifest, by telling us clearly what is their mission, as any open/social business should do: 
 "Fixing the mobile Internet. Together.  More than 3M people use Open Garden today. By joining Open Garden, you are joining forces to make the Internet better, faster and more reliable – for everyone, including yourself. Open Garden allows all devices (including smart phones, tablets, laptops and "wearables") to work together and find the best connections at any time. The more people use it, the better it gets."
Open Garden was founded in 2011  by Micha Benoliel, entrepreneur, expert in telecommunications and Internet technologies, Greg Hazel, a Software architect that was quite known for the development of the most popular BitTorrent client µTorrent , systems arquitect Taylor Ongaro and internet architect Stanislav Shalunov.
The team thought that it could be possible to create a free internet based on the density of wireless. The idea was to make that every single smartphone, tablet, computer, and wearable device became an element of the net, by establishing onnections between devices by using low energy links like Bluetooth and Wi-Fi Direct. The project was founded by angel investors, the idea grew up and open garden was launched.
Open Garden is a wireless mesh networking application. It looks for and provides the best possible Internet connection for your devices, and automatically shares it among them. It shares Internet connections between laptops, tablets and phones without any need of root access. It is similar to a Wi-Fi hotspot, but it uses Bluetooth and Wi-Fi Direct.
Nowadays, that more than 5 billion people have smartphones and tablets, this technology could prove to be a 100% software-based network solution according to Jenny Ryan, writing for "Wired". The solution might provide faster internet as software grows faster than any hardware infrastructure,  it is cheaper and can be updated almost instantly. It can be a perfect solution for users, as it might be close to free  besides being a very good and reliable solution.
The way it works is quite interesting as it is based in the idea of creating  a software application  that creates a internet community that shares internet access with other devices. When users have no direct Internet connection available within Open Garden's network, the application automatically connects to the Internet through links to other devices such as laptops or mobile phones. When the person whose Internet connection is being shared leaves the network, the application looks for  and  automatically connects to the next best available device by introducing a way to access the Internet over multiple channels at one time, improving speed and reliability. Such a network is  self healing and self-forming where each of the nodes operates only with local knowledge. The assembly of all devices builds a network using a probabilistic distributed algorithm.  Because Open Garden's solution is built on software, rather than on hardware, it requires no operational expenses and minimal capital expenses from mobile operators.
The application is free for download, but there are plans is to have a freemium business service. The startup aims to obtain revenues from special enterprise-level services for business customers, sponsorships and advertising. Their freemium model will have extra features like VPN access for business users and other extra possibilities.
The application is currently available for Android devices, Windows and Mac.
Another app developed by the startup is firechat. With this app you can chat with everyone around you, even when there's no Internet connection available. It just works and it's free. Whether you're on the beach, camping, at the swimming pool, watching a big game, doing business on the street, or attending a company meeting, simply fire up the app with a friend, or add a few to start a group chat.
Open Garden received on October 23, 2013, the G-Startup Award at the Global Mobile Innovator's Conference being one of the most promising apps out there.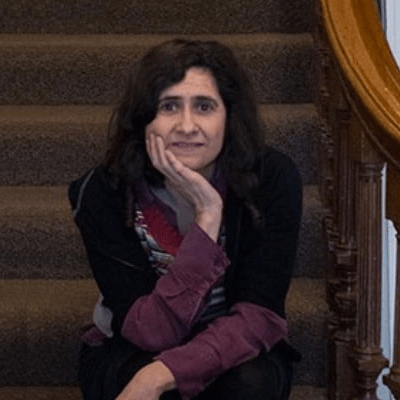 Maria Fonseca is the Editor and Infographic Artist for IntelligentHQ. She is also a thought leader writing about social innovation, sharing economy, social business, and the commons. Aside her work for IntelligentHQ, Maria Fonseca is a visual artist and filmmaker that has exhibited widely in international events such as Manifesta 5, Sao Paulo Biennial, Photo Espana, Moderna Museet in Stockholm, Joshibi University and many others. She concluded her PhD on essayistic filmmaking , taken at University of Westminster in London and is preparing her post doc that will explore the links between creativity and the sharing economy.