Virtual Network Infrastructure Startup, PLUMgrid sells network virtualization solutions to companies building and managing data centers. They also could present a disruptive threat to Cisco. The company is headquartered in Sunnyvale, California, and is backed by investors Hummer Winblad and US Venture Partners, raising nearly $11 million. The PLUMgrid Board of Directors includes individuals with board experience in enterprise/data center infrastructure, security, cloud, and software. Most notably is Don Listwin. Listwin, a 30-year technology industry veteran, joins current board members Lars Leckie, Managing Director, Hummer Winblad; Chris Rust, Partner, US Venture Partners; and PLUMgrid founders Awais Nemat and Pere Monclus.
At its core, PLUMgrid deploys an all star team of ex Cisco engineers who worked on some of Cisco's most critical tech. They are working in a brand new market segment called software-defined networking (SDN) which will revolutionize how Firms build networks.
"The networking industry is undergoing significant transition, and customers are demanding simple solutions to address the complexities caused by new cloud and virtualization technologies," said Kash Iftikhar, former Dell Sales Executive and recently appointed Vice President of Sales and Business Development at PLUMgrid. "I'm excited to join PLUMgrid and to be at the heart of an industry transformation, delivering a pioneering SDN product built to solve the problems customers are facing.
The market already has its fair share of SDN players, but Business Insider suggests there are valid reasons to keep an eye on the startup:
The Cisco pedigree of its founders.
It is challenging the SDN market leader, VMware's Nicira, with alternative technology.
It has already signed on a bunch of big-name partners.
"PlumGrid's cofounders have worked on some of Cisco's most important networking products. For instance, CEO Awais Nemat worked on Cisco's flagship Catalyst 6500 and Nexus 7000 switches. CTO Pere Monclus, a Cisco Distinguished Engineer, worked on handfuls of Cisco's top products and even created an early prototype of an SDN product for Cisco".
'The networking industry is experiencing a radical transformation as cloud adoption accelerates, resulting in increased demand among enterprises for cost savings through data center automation'. To meet this demand the startup offers a disruptive Virtual Network Infrastructure (VNI) solution that delivers on-demand, automated and self-service data centers, resulting in new levels of IT efficiencies and productivity, and significant operational expense savings.
"The PLUMgrid Platform was two years in the making, and our goal was to make networks as simple as a click," said Awais Nemat, Co-founder and CEO, PLUMgrid. "We listened very closely to our customers, and today we're bringing to market a comprehensive, extensible and open platform that enables them to quickly respond to business needs, and offer customized services that drive new revenue opportunities. PLUMgrid's initial 13 partners are: A10 Networks, Arista Networks, Broadcom, Cavium, Check Point Software Technologies, Citrix, Cumulus Networks, F5 Networks, Ixia, Mellanox Technologies, Palo Alto Networks, Silver Peak and Zerto.
"PLUMgrid has just enabled an IT revolution in cloud infrastructure deployment," said Nick Lippis, Publisher, The Lippis Report. "While others talk about SDN controllers to automate virtualized networks, PLUMgrid upped the bar by creating a truly on-demand Virtual Network Infrastructure. On-demand IT service delivery has been thwarted by physical network and security appliance manual configuration. PLUMgrid's IO Visor creates virtual network entities at the click of a mouse, enabling business unit managers and cloud providers to deliver IT services at nearly the speed of thought and a small fraction of physical networking."
Image credit: PLUMgrid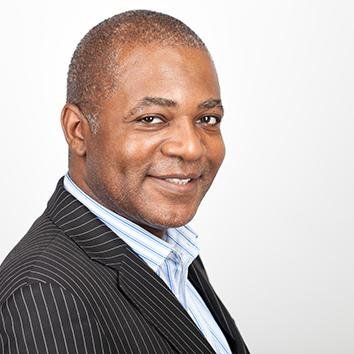 Hayden Richards is Contributor of IntelligentHQ. He specialises in finance, trading, investment, and technology, with expertise in both buy-side, sell-side. Contributing and advising various global corporations, Hayden is a thought leader, researching on global regulatory subjects, digital, social media strategies and new trends for Businesses, Capital Markets and Financial Services.
Aside from the articles, interviews and content he writes for IntelligentHQ, Hayden is also a content curator for capital markets, analytic platforms and business industry emerging trends. An avid new media explorer Hayden is driven by a passion for business development, innovation, social business, Tech Trading, payments and eCommerce. A native Trinidadian, Hayden is also a veteran, having served with the Royal Air Force Reserves for the past 10 years.
Follow Hayden on Twitter @HaydenARichards, linkedin.com/haydenhrichards and http://www.scoop.it/u/hayden-richards