Nine Social Media Trends for 2015 Illustration by Maria Fonseca
As a New Year gets underway, many organisations and entrepreneurs are eager to know what will come next for social media in 2015. In fact, a number of influential bloggers have already expressed an interest in this area. Intelligenthq as assembled here the main ideas concerning what to expect for social media over the course of the new year:
One such blogger, Erin Carson, suggested a number of emerging and diminishing areas for social media in 2015, based on interviewing industry thought leaders to probe them for ideas. One of those interviewed was Jennifer Polk of Gartner. Polk believes that 2015 will be an important year for optimisation. What is meant by this is that it is likely that less time could be spent on coming up with new platforms and new functionality, and more time on figuring out what works and what doesn't. One area that is developing in this regard which is really working is personalisation, where advertisers are able to become more aware of when individuals are using their devices, enabling them to tailor messages accordingly. This contrasts sharply with what is considered to be a more common approach at the current time which doesn't work – the so-called "spray and pay" method. It is likely that metrics will increase and improve so that businesses are better able to see if what they are doing makes sense or not.
It is also anticipated that "more money will flow into social media" and with good reason. With the number of people on Facebook reported to be more than a billion, this is extremely interesting to advertisers, and arguably combats television, certainly in terms of scale. Perhaps in line with this it is also predicted that social media companies will no longer just be networks, but rather they will become digital platforms that offer much more to advertisers. At the same time it is expected that there will be greater convergence of media. Another important trend is that it is predicted that more mistakes will be made in 2015, as people further get to grips with what is successful and what is not on these platforms.
Nine Social Media Trends for 2015 Infographic by Maria Fonseca
Other bloggers have proposed different suggestions for trends in 2015. For example, Social Media Manager at Emarsys, Jacqueline Woerner points to Scommerce as a 2015 trend. Scommerce is social commerce, and includes the concept of Twitter Product Cards as well as other types of innovations of this kind. In particular it is highlighted that developments for network-driven sales are particularly important. In 2014 steps were taken to simplify the process of social network driven buying through the inclusion of "buy" buttons. This is thought to be a "no brainer" given the massive opportunities to market to such an enormous audience.
It would hardly be a report on social media trends without a mention of mobile. Mobile is seen to:
"Let brands create (and take advantage of existing) compelling micro moments at different stages of the purchase."
This can be achieved in a number of ways, such as through push notifications, in-app recommendations of products and SMS. Indeed it is recommended that organisations put mobile and mobile applications in a central position of marketing activities, since these can be used to deliver highly contextual messages that are personalised, especially considering the benefits that geotargeting brings to these activities.
An emerging trend to watch is thought to be social video – a service that is in fact already offered by Instavid, Vine, Snapchat and Hyperlapse. This has a lot of opportunities to offer for companies, particularly with regard to storytelling using audio-visual means. This creates a more engaging and "emotionally compelling" message. Additionally it is suggested that using vloggers and micro-vloggers can be an excellent approach to getting the word out in front of the target market. Regular social media users also produce and share video content and some of this user generated content may also be beneficial for these types of activities.
Finally, agile marketing is also up and coming. This enables relevant content to be presented just in time and provide reactions that can be seen to be "spot on" for customers, with much greater opportunities for real time marketing on a scale that is personalised or on a very grand scale too. Of course this requires businesses to keep on top of all the trends that are happening so that they can show that they have their fingers on the pulse.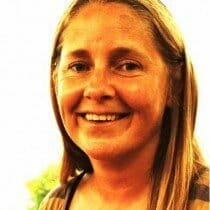 Paula Newton is a business writer, editor and management consultant with extensive experience writing and consulting for both start-ups and long established companies. She has ten years management and leadership experience gained at BSkyB in London and Viva Travel Guides in Quito, Ecuador, giving her a depth of insight into innovation in international business. With an MBA from the University of Hull and many years of experience running her own business consultancy, Paula's background allows her to connect with a diverse range of clients, including cutting edge technology and web-based start-ups but also multinationals in need of assistance. Paula has played a defining role in shaping organizational strategy for a wide range of different organizations, including for-profit, NGOs and charities. Paula has also served on the Board of Directors for the South American Explorers Club in Quito, Ecuador.