New York surges past London as leading financial centre. Intelligenthq
If you remain complacent, you won't remain number one for long. New York has managed to topple London from its position as the world's leading global financial hub after seven years in the position, according to the Global Financial Centres Index report, compiled by London-based consultancy Z/Yen. In a dramatic turn, London plummeted from the top of the global rankings, scoring 784 against 786 for New York, because a series of own goals had tarnished its reputation, the report disclosed. The Global Financial Centres Index (GFCI) was first produced by the Z/Yen Group in March 2007 following another research project into city competitiveness that they undertook in 2005. The aim of the GFCI is to examine the major financial centres globally in terms of competitiveness.
Shot from the Ferry on NYC
"London sees the largest fall in the top 50 centers," said Mark Yeandle, report author and associate director of Z/Yen, in a statement on the group's website. "This seems to be based on a number of factors including … uncertainty over Europe and the perception that London might be becoming less welcoming to foreigners and perceived levels of market manipulation." I suggest you read my article, High-Tech Immigrant Entrepreneurs prefer culturally diverse environments, where I highlight clearly the fact that open and culturally diverse environments, help promote high-tech entrepreneurship, something the city has been championing, as it needs it for its local economy.  London has the right infrastructure and diversity, but it would appear that political manipulation and unfounded fear-mongering has caused London to shoot itself in its foot. I wonder if the UKIP crowd are happy to accept responsibility?
Julian Korek, CEO at Kinetic Partners, commented on the Global Financial Centres Index Z/Yen report looking at wider economic factors, and suggested London has to work harder to appease business: "London is certainly facing stiff competition from its traditional competitors. The struggling EU economy and the fallout from Libor are two factors putting a strain on London retaining the top financial centre crown. Interestingly, we have found that in Hong Kong it is the SEC regulations – rather than the FCA ones – which funds are most interested in hearing about. This therefore suggests a more US focus in Asia as well".
These recent findings are in line with Kinetic Partners's recent Global Regulatory Outlook Report, which found that only 44% of senior financial services executives cite London as the leading financial centre, whilst 49% opted for New York, which is up 31% from a year ago. 40% still expect New York to lead the financial world in 2018, but just 26% think the same of London. In order to claim the crown back, London will need to work hard to provide strong commercial opportunities to attract business. Indeed, our survey showed 77% rank commercial opportunities as the most important issue when choosing where to do business".
If you would like to compare the findings, the Kinetic Partners report is available from
Image credit via Threeoak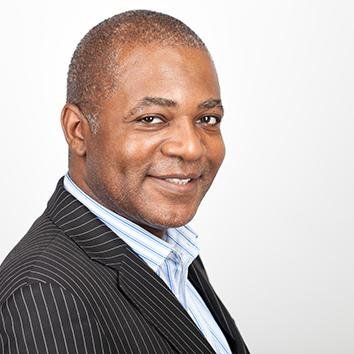 Hayden Richards is Contributor of IntelligentHQ. He specialises in finance, trading, investment, and technology, with expertise in both buy-side, sell-side. Contributing and advising various global corporations, Hayden is a thought leader, researching on global regulatory subjects, digital, social media strategies and new trends for Businesses, Capital Markets and Financial Services.
Aside from the articles, interviews and content he writes for IntelligentHQ, Hayden is also a content curator for capital markets, analytic platforms and business industry emerging trends. An avid new media explorer Hayden is driven by a passion for business development, innovation, social business, Tech Trading, payments and eCommerce. A native Trinidadian, Hayden is also a veteran, having served with the Royal Air Force Reserves for the past 10 years.
Follow Hayden on Twitter @HaydenARichards, linkedin.com/haydenhrichards and http://www.scoop.it/u/hayden-richards