Have you noticed that the majority of New Year resolutions always include dieting? I believe it's always included because of guilt, based on the amount of Christmas feasting that went on over the holiday period. Now it's a New Year, a new focus and you're ready to hit the ground running. Don't get me wrong though, your health is actually quite critical if you are going to reap the rewards of your entrepreneurial efforts, and it is important to ensure that you're ready to deal with the stresses of the year ahead. Larry Kim on Inc.com cleverly suggests two New Year action tips disguised as personal fitness resolutions but are actually aimed at your organisation:
Lose excess weight
Most of your customer service headaches typically originate from a small number of "problem customers." Fire them and focus your attention on servicing your best customers instead. The same applies for your "problem employees."
Quit smoking
"The vast majority of your marketing budget is wasted on programs and efforts that have no impact whatsoever on your bottom line. Valuable time and capital are going up in smoke! Double down on what's working and dump the rest".
See what Larry did there? Clever. If you are a regular reader of Forbes, who could forget Sean So's 2012 suggestion, that you kickstart your New Year by firing someone, based on the premise that your that your firm has been carrying dead weight from the previous year: "Let them go. One of the greatest hindrances to a rapidly growing start-up is an under performing employee. There's nothing wrong with wanting every single employee to be an overachieving rock-star".
I think it is important once you've dealt with internal matters to focus on what really counts and that is your customer. You may have a fantastic product and a great team, but ask yourself, are you truly a customer centric organisation/startup?. Have you fallen into the pattern of only focusing on what's 'cool' and ignoring what your customers actually want. Do you take the time to talk to your target customer base? Make being more customer-centric a top priority.
I read a great article on HBR called The Disciplined Pursuit of Less, which really inspired me for 2014 to closely examine my life and work priorities. Written by Greg McKeown, he tackles why success can also be a catalyst for failure.
"We can see this in companies that were once darlings of Wall Street, but later collapsed. In his book How the Mighty Fall, Jim Collins explored this phenomenon and found that one of the key reasons for these failures was that companies fell into "the undisciplined pursuit of more." It is true for companies and it is true for careers".
In order to avoid these pitfalls, you can try listing everything you are involved in and apply extreme criteria. By applying tougher criteria we can tap into our brain's sophisticated search engine. If we search for "a good opportunity," then we will find scores of pages for us to think about and work through. Instead, we can conduct an advanced search and ask three questions: "What am I deeply passionate about?" and "What taps my talent?" and "What meets a significant need in the world?" 
Finally, If you still think that social media does not apply to you because of the highly complicated technological nature of your enterprise think again. Social media is now the standard to interact with clients, increase brand awareness, develop thought leadership and brand advocates as well as connecting with peers. If you do nothing else this year about your own personal resolutions, Getting Social Media right is one resolution you can't afford to not follow through on.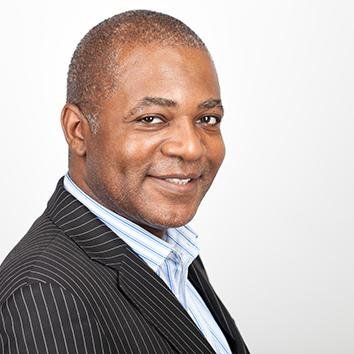 Hayden Richards is Contributor of IntelligentHQ. He specialises in finance, trading, investment, and technology, with expertise in both buy-side, sell-side. Contributing and advising various global corporations, Hayden is a thought leader, researching on global regulatory subjects, digital, social media strategies and new trends for Businesses, Capital Markets and Financial Services.
Aside from the articles, interviews and content he writes for IntelligentHQ, Hayden is also a content curator for capital markets, analytic platforms and business industry emerging trends. An avid new media explorer Hayden is driven by a passion for business development, innovation, social business, Tech Trading, payments and eCommerce. A native Trinidadian, Hayden is also a veteran, having served with the Royal Air Force Reserves for the past 10 years.
Follow Hayden on Twitter @HaydenARichards, linkedin.com/haydenhrichards and http://www.scoop.it/u/hayden-richards