More Than a Third of UK Workers Want Fexible Working
But one in three also worry that remote working could damage the traditional office environment.
The past 6th of May was Flexible Working Awareness Day.
Research from facilities and building maintenance specialists Direct 365has discovered that flexible working is the most favoured perk among employees in the UK, with 35% of participants listing it as their top one.Direct365 conducted a research that urges employers to consider all aspects of remote working.
Flexible working proves to a popular employee incentive, with 35% of the public selecting it as their favourite perk.
However, further research by the company also showed that flexible working may not necessarily be the saving grace everyone was hoping for, with one in three people expressing concern that traditional office culture could be lost if more of their colleagues work remotely
In June 2014, all employees in the UK were given the right to request flexible working from their employer after 26 weeks of employment, as the government attempted to encourage a more favourable work-life balance nationwide.
Direct 365 encourages businesses to consider the pros and cons of flexible working before implementing such a policy.
Pro – Expand your talent pool
Constraints such as distance from the workplace and family life mean that not everyone can always work standard nine-to-five hours. Flexible working allows you to hire the people you really want working for you, regardless of their location.
Alex Boa, Director at hfx discusses how remote working expands recruitment options for businesses:
"By providing suitable working arrangements for those workers that have difficulty working traditional rigid hours, businesses are gaining access to a talented and very experienced pool of people. Technology has been an enabling force for much that has changed in recent years; work email and networks are now accessible from mobile devices, enabling people to work from any location. Harnessing technology means that flexible working can now be provided on a more formal basis, with visibility ensuring that employees work their contracted hours, and receive the credit for the work they do."
Con – A lack of office ambience
While flexible working does come with its advantages, further research by Direct365 revealed that it may not be the answer that businesses were hoping for. With 31% believing that remote working could be damaging to the traditional office culture, companies should consider the impact such a policy could have on team morale.
Phil Turner, Head of Digital at Direct365, commented on the effects flexible can have on the ambience in an office:
"Policies such as flexible working can be mutually beneficial for employers and employees alike, when they are implemented sensibly. However, a lot of businesses are clearly struggling to find the right balance.
"It's not uncommon for someone to be sat at their desk all on their own for an entire day because the rest of their team are either working from home or have been given permission to switch their hours. Technological advancements have made communication easy, but you really shouldn't underestimate the importance of face-to-face contact. We're in danger of losing good old-fashioned 'watercooler talk'!"
Pro – Take up less space and cut the costs
Businesses everywhere are looking to cut back costs. Flexible working could be one such way to make that happen.
Peter Ames, Head of Strategy at OfficeGenie.co.uk, discusses how remote working can save businesses money:
"It should mean your business requires a smaller real estate footprint – in theory companies shouldn't need quite as much office space and therefore can save money. Office space can be expensive so anything you can do to cut this cost can be hugely beneficial. Ultimately, if you've got 20 staff but everyone is allowed to work remotely, you may only need desk space for 15; in theory it can be a money saving option.
"Alternatively a business could make money by renting out any spare desks that would otherwise have been occupied by the employees now working remotely. Desk sharing can bring all sorts of collaborative benefits, and if instigating flexible working can be the first step towards this – that can only be a good thing."
Con- Perceived workload
Employers will have to take steps to ensure that those who don't want to benefit from a flexible working policy don't feel hard done by. And, at the same time, they will have to introduce measures to ensure work is still being completed.
Georgette Stewart, Director of NSK Consultants, discusses this potential problem:

"There is a great deal of responsibility on both the worker and manager to make sure productivity is the same as the staff in the office, and this may only be the perception of others. This means that other staff might perceive the workload of those working from home as easier, as they're not experiencing the same environment as typical office-based staff."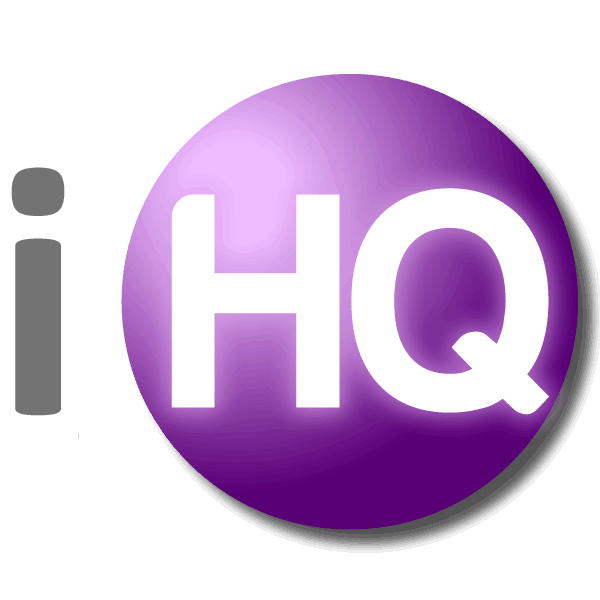 IntelligentHQ Your New Business Network.
IntelligentHQ is a Business network and an expert source for finance, capital markets and intelligence for thousands of global business professionals, startups, and companies.
We exist at the point of intersection between technology, social media, finance and innovation.
IntelligentHQ leverages innovation and scale of social digital technology, analytics, news and distribution to create an unparalleled, full digital medium and social business network spectrum.
IntelligentHQ is working hard, to become a trusted, and indispensable source of business news and analytics, within financial services and its associated supply chains and ecosystems.