Money Creation Debated in Parliament For The First Time in 170 Years
In what can only be reported as good news, in November the UK parliament debated the creation of money for the first time in 170 years. Positive Money explains that on Thursday 20th November more than 30 members of parliament got involved in a discussion in the House of Commons on the subject of money creation and society. The debate, was entitled 'Money, Creation and Society'. The last time this subject was actually debated by MPs was in 1844, which was when the Bank Charter Act was established. So, it might be argued that it was probably about time for a chat about this crucial subject.
From the perspective of Positive Money, money creation is perceived to impact every area of people's lives, and it can be seen how closely connected it is to public policy. Just take house prices, public and private debt and poverty and inequality for starters. It had been established in a recent study also that 70% of MPs were of the belief that the only people/institutions that were able to create money was the government itself, when in actual fact, Positive Money has explained that banks create money, and as much of 97% of money is created in this way as banks make loans. This fact has also been confirmed by the Bank of England.
One positive factor that came out of the debate was that several MPs did accept that they know little about how money is created. Peter Lilley MP for example openly acknowledged that there is ignorance in parliament about how money is created. Zac Goldsmith MP also admitted a lack of understanding of the system, pointing out how complex it is. However, some MPs involved in the debate did seem to understand how money is created. The politicians could be seen to debate the problems of the current monetary system with banks having the ability to create money, particularly with regard to house prices, inequality, the environment and a lack of productive investment, according to Positive Money. Indeed, Michael Meacher MP is reported to have said:
"Banks produce too much mortgage credit in a boom… which produces a housing bubble and raises house prices."
It was also acknowledged that hardly any of the credit created by banks goes to new businesses, as pointed out by Austin Mitchell MP. The mismatch between the economic system and the ecological problems that we face on this planet was also a subject tackled as a part of this debate.
From a very encouraging perspective Positive Money reports that the MPs supported the proposal that a monetary commission should be set up. Michael Meacher MP of the Labour Party actually called for the government to set up a commission on money and credit to look for ways to not get back into a financial crisis. From the Conservative Party, Zac Goldsmith MP agreed, stating that:
"The time has come to establish a monetary commission and for Parliament to become much more engaged."
At the same time as this, Positive Money reports that Steve Baker MP specified support for Andy Haldane, the Bank's chief economist to commission what he called "anti-orthodox" research into this matter. This could be interesting in unearthing potential approaches for change that would be more beneficial for people and society.
Overall Positive Money reported being very pleased about the fact that the MPs had the debate. The Executive Director of Positive Money, Fran Boait reported being of the belief that the fact that supporters had become involved and pushed to raise this as an issue had achieved the success of the MPs having the debate. As Boait explained, while it is not necessarily the case that MPs actually have to understand the very complex way in which the money and banking system works, the fact that they are prepared to be concerned about it and discuss it is a step in the right direction. Positive Money hopes that this has demonstrated that the current system has created a lot of problems. No doubt the debate has been a step in the right direction, getting the whole issue onto a platform where genuine change can be really effected. It remains to be seen if this will happen, but there is more hope than in the past as a result of this landmark debate.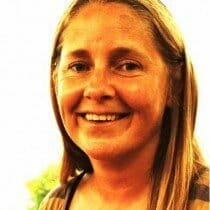 Paula Newton is a business writer, editor and management consultant with extensive experience writing and consulting for both start-ups and long established companies. She has ten years management and leadership experience gained at BSkyB in London and Viva Travel Guides in Quito, Ecuador, giving her a depth of insight into innovation in international business. With an MBA from the University of Hull and many years of experience running her own business consultancy, Paula's background allows her to connect with a diverse range of clients, including cutting edge technology and web-based start-ups but also multinationals in need of assistance. Paula has played a defining role in shaping organizational strategy for a wide range of different organizations, including for-profit, NGOs and charities. Paula has also served on the Board of Directors for the South American Explorers Club in Quito, Ecuador.