According to research firm, Celent, approximately 18 million U.S. households are performing their banking functions using mobile phones with another 59 million households projected by 2014. Mobile banking is expected to triple in the next five years and 46% of all U.S. bank account holders are expected to use mobile banking by 2017, making mobile banking one of the largest consumer market in financial services today.
A computerweekly article recently pointed out that,
UK banks that offer mobile banking functionality have tended to replicate online banking services, which themselves are quickly growing out of date. "Mobile banking in Europe is currently just a repetition of what you can do online but next year we will see a lot more from the European banks".
That mentality in europe varies it has to be said, Rabobank is very tech oriented and social media friendly. It's vision is to be the most innovative bank in the Netherlands where it strives to offer cutting edge mobile banking services to its customers. Realising that dependence on mobile operators could restrict innovation, Rabobank, launched its own Mobile Virtual Network Operator (MVNO)  which was the ideal way to deliver cutting edge services that would place it ahead of the competition in the financial services arena.  
Perhaps other european banks that are not as innovative, are about to get some help from across the pond. Right now in terms of innovation, its an american example, US Bank that is out ahead of the competition in two major areas of mobile banking: voice input and image input into mobile devices. Though with so many startups joining the fintech and payments scene, this may change.  Mantra Information Services, a US-based custom software development company, has launched a mobile banking application dubbed mBank for small to mid-sized banking institutions. Mantra Information Services is a custom software and mobile app development company based in New Jersey. The mBank mobile banking app is available for iPhone and Android smart phones. This mobile application is developed as a solution for small to medium-sized commercial banks and credit unions to provide their customers facility to conduct banking using mobile phones.
By implementing mBank, banking institutions can provide consumers with a comprehensive, flexible mobile banking experience that delivers the industry's widest choice of services, viewing account summary and transaction details, scheduling and paying bills, managing multiple bank accounts, transferring funds between accounts, locating the nearest bank branch, and making deposits. Each bank can customize this application to include their logo and specific color scheme to match their brand. With a product like mBank, banks can save time and money that would go otherwise in to building a mobile banking app from scratch. In a nutshell, mBank will become a tool for small-to-mid size commercial banks and credit unions to stay competitive – without breaking the bank! 
Tim Miller, VP of Mobile Solutions at Mantra says, "mBank is a perfect solution to help the smaller banks compete with the big guys and able to retain their customers. They can inexpensively provide their banking customers with a secure mobile banking solution that can help drive profitability, improve loyalty, distinguish their brand, and ultimately increase revenue. The prediction for mobile banking is that mobile banking users will exceed one billion in 2017 – that's almost 15 percent of world population! That's a market share that maybe European banks especially can't afford to miss out on.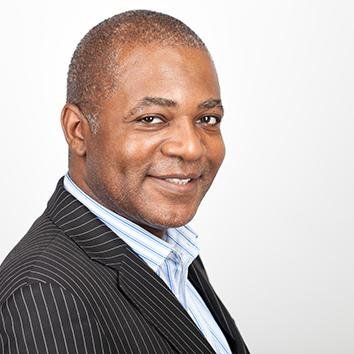 Hayden Richards is Contributor of IntelligentHQ. He specialises in finance, trading, investment, and technology, with expertise in both buy-side, sell-side. Contributing and advising various global corporations, Hayden is a thought leader, researching on global regulatory subjects, digital, social media strategies and new trends for Businesses, Capital Markets and Financial Services.
Aside from the articles, interviews and content he writes for IntelligentHQ, Hayden is also a content curator for capital markets, analytic platforms and business industry emerging trends. An avid new media explorer Hayden is driven by a passion for business development, innovation, social business, Tech Trading, payments and eCommerce. A native Trinidadian, Hayden is also a veteran, having served with the Royal Air Force Reserves for the past 10 years.
Follow Hayden on Twitter @HaydenARichards, linkedin.com/haydenhrichards and http://www.scoop.it/u/hayden-richards