Microsoft is offering tech startups in the B2B, consumer and gaming sectors the opportunity to apply for its accelerator programme in London. It's the latest high profile addition to the fastest growing tech cluster in Europe, with over 3,000 companies located in an area. The Microsoft Ventures Accelerator will offer technology founders and entrepreneurs the opportunity to grow their businesses through access to investors and mentors within the tech community along with the company's network of contacts in the sector.
Microsoft Ventures serves as a strategic partner for promising startups around the world focused on business growth and customer development. The accelerator in London is the latest to be announced as part of a global footprint of 10 accelerators that are planned to open.
Of the 119 companies that have already participated in the global Microsoft Ventures programme, to date, 85% received funding on demo day or within six months. The London accelerator is open to startups that are focused on pursuing their vision full-time and are at seed stage. Applicants will benefit from membership of BizSpark, which gives eligible startups access to three years of free software, support and visibility, as well as a fast track onto BizSpark Plus.
Other global technology companies which have recently grown their operations in London include Intel, Cisco and Google, in order to tap into TechCity's world class cluster of skills, advisory services and links to leading educational establishments.
While there are a an increasing number of accelerators operating in the Tech City vicinity, Microsoft hopes its established enterprise connections, and access to its cutting edge software and support, can make it an attractive partner for new startups.
London & Partners, the Mayor of London's promotional organisation, has worked closely with Microsoft to support the growth of their operations and provided assistance in establishing the mentor programme. London & Partners is the official promotional organisation for London. The programme will initially be based at business hub Central Working in Shoreditch and will consist of a 12 week programme supported by a range of established businesses and organisations. This includes London Business School and experts from financial institutions, professional services firms and established technology companies.
The already established Microsoft programme has helped 119 companies throughout the world and, to date, 85 per cent have received funding straightaway or within six months.
The common theme that links all the startups will be the cloud. Anand Krishnan, General Manager, Developer and Platform Group, Microsoft Limited said: "If you're a technology or gaming startup with a great team, a great idea and an unfaltering belief in what you do, you are the perfect candidate for the Microsoft Ventures Accelerator in London.
"Microsoft is committed to helping startups grow their business by providing access to our ecosystem of partners and routes-to-market."
image credit via Flickr by sjsharktank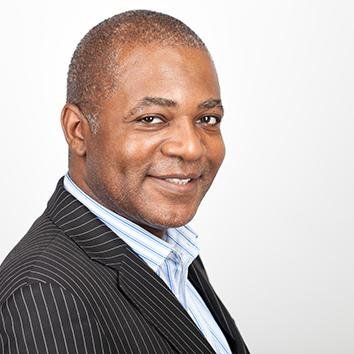 Hayden Richards is Contributor of IntelligentHQ. He specialises in finance, trading, investment, and technology, with expertise in both buy-side, sell-side. Contributing and advising various global corporations, Hayden is a thought leader, researching on global regulatory subjects, digital, social media strategies and new trends for Businesses, Capital Markets and Financial Services.
Aside from the articles, interviews and content he writes for IntelligentHQ, Hayden is also a content curator for capital markets, analytic platforms and business industry emerging trends. An avid new media explorer Hayden is driven by a passion for business development, innovation, social business, Tech Trading, payments and eCommerce. A native Trinidadian, Hayden is also a veteran, having served with the Royal Air Force Reserves for the past 10 years.
Follow Hayden on Twitter @HaydenARichards, linkedin.com/haydenhrichards and http://www.scoop.it/u/hayden-richards