The QS Global Business Schools Report 2013/14 released today, provides an alternative  view to traditional MBA rankings by highlighting the value of MBA programs globally, according to the perspective of qualification's end consumer – the MBA employer. The report is based on 4,318 responses from recruiters who actively hire MBAs, making it the largest survey of its kind. Though most MBAs stand the test of time, many have recently questioned their value. This year it has been reported that fewer business school graduates managed to land jobs.
A recent poll by the Graduate Management Admission Council showed that 90% of the class of 2013 has been successful in securing new job roles. That actually is a 2% drop from last year.
From a graduate perspective, the average graduate will see that an MBA has provided valuable opportunities for career advancement as well as personal development.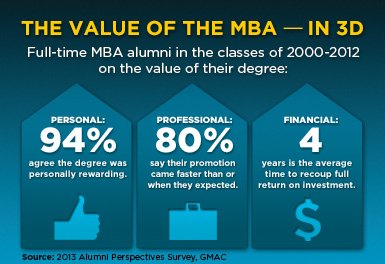 Five business schools received the maximum score for employer recognition, identifying them as the leading schools in their region. These were Harvard and Stanford (North America), INSEAD and London Business School (Europe), and again INSEAD (Asia-Pacific).
The report points to a leading cluster of 33 'elite global' business schools spread across North America (18), Europe (13) and Asia-Pacific (2). According to the report MBA graduates from Australian business schools benefit from the highest starting salaries in the Asia-Pacific region. The report also said that Australian MBAs attracted "stellar salaries" because of the strength of the $A. "Macquarie University has one of the highest figures of any business school in the world at $US143, 583".
The US dominates the accompanying rankings in ten MBA subject specializations: Strategy; Finance; Innovation; Leadership; Marketing; Entrepreneurship; Corporate Social Responsibility; Information Management; Operation Management and International Management.
Harvard leads with five of the ten subjects, with INSEAD; Kellogg; MIT Sloan; Stanford and Wharton surpass the others. "As key industries such as the finance sector consolidate their recovery from the economic crisis, the MBA is an increasingly in-demand qualification," says Nunzio Quacquarelli, managing director of QS. "With graduates from 'elite global' schools in both North America and Europe now commanding average salaries in advance of US$120, 000, the MBA remains one of the safest investments around."
Graduates from top North American schools are shown to earn slightly higher average salaries than their European counterparts. Graduate salaries at US 'elite global' schools averaged US$123, 239, compared to US$122, 983 in Europe. Despite these figures a quick search online will reveal that many leading CEOs, start-up innovators and top human resources recruiters still disagree about the value of an MBA and the institutions that provide them.
According to GMAT, the top five reasons to get an MBA are:
1: A graduate business degree can boost your career. 
2: A graduate business education rates high in value. 
3: A graduate business degree will help you land a job. 
4: A graduate business degree is financially rewarding. 
5: Demand for talent is strong.
Image credit via GMAT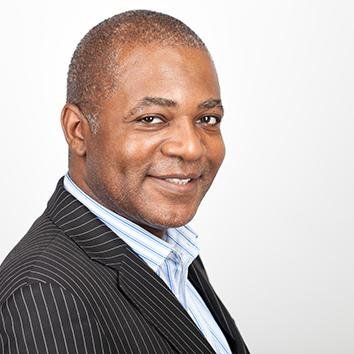 Hayden Richards is Contributor of IntelligentHQ. He specialises in finance, trading, investment, and technology, with expertise in both buy-side, sell-side. Contributing and advising various global corporations, Hayden is a thought leader, researching on global regulatory subjects, digital, social media strategies and new trends for Businesses, Capital Markets and Financial Services.
Aside from the articles, interviews and content he writes for IntelligentHQ, Hayden is also a content curator for capital markets, analytic platforms and business industry emerging trends. An avid new media explorer Hayden is driven by a passion for business development, innovation, social business, Tech Trading, payments and eCommerce. A native Trinidadian, Hayden is also a veteran, having served with the Royal Air Force Reserves for the past 10 years.
Follow Hayden on Twitter @HaydenARichards, linkedin.com/haydenhrichards and http://www.scoop.it/u/hayden-richards