Sheryl Sandberg, Marissa Mayer, John Donahoe and Elon Musk are among the world's leading names in technology and media. Joining other leaders, from polished corporate chieftains to scrappy Silicon Valley entrepreneurs, they will all visit Reuters bureaus in San Francisco and Singapore, from June 17-20 to discuss the outlook for the technology and media sector in a series of exclusives interviews. The stories and videos from the closed on-the-record sessions at the Reuters Global Technology Summit will be posted online at www.reuters.com/summit/Tech13.  There are already some good insights coming out thus far.
Reuters Global Technology Summit is reporting that CEO John Donahoe, has predicted that PayPal may very well become the first payments company to acquire a payments license in China.
"A payments license would help to level the playing field for EBay in China, a huge market where foreign Internet companies traditionally operate at a disadvantage to locals such as Alibaba Group Holding Ltd  and Baidu Inc. "I am confident that PayPal will be the first non-domestic company to get a payments license in China. That could be in three months or five years," said Donahoe"
You can view that particular interview at this link, as the videos are not embeddable: Chinese sell $6Bln in volume on Ebay-CEO, http://reut.rs/17ghuhZ 
Also making news at the summit, given the rise of mobile and Google glass, it appears that Longer-lasting batteries, will be crucial for such devices. "All this wearable stuff is constrained by battery technology. It's not a computing problem," Hosain Rahman, CEO of Jawbone, told the Reuters Global Technology Summit on Monday. "There are other things that will come up five years down the road like remote charging that will cause a huge next leap because it breaks this dependence on the battery. But right now the biggest challenge is the battery that's small enough and serves you," Soulaiman Itani, chief executive of Atheer Labs, said at the summit in San Francisco. 
Sleiman Itani, co-founder and chief executive of Atheer, speaks at the wearable computing panel during Reuters Global Technology Summit in San Francisco, June 17, 2013.
REUTERS/Stephen Lam
Itani also said that wearable computers were at the 'palm pilot' stage , in terms of current development and someone needs to bring out an iPhone. Palm Pilots were consigned to the bin as the first iPhone rendered it defunct. Some Industry Pundits, think the market for wearable computers won't take off until Apple plays it cards, and recreate that original iPhone magic in terms of clever design and marketing hype that helped transform smart-phones into a must-have consumer item. I think there are other players out there that know a thing or two about smart-phones, so hopefully we don't need to wait for apple to make wearable devices sexy.
Global technology is going through an era of unprecedented change, at an unprecedented scale and velocity. The advent of the cloud is transforming the way corporations conduct business; an explosion of mobile devices is re-shaping the way people the world over interact with media, communicate and work; and evolutionary devices and concepts  from wearable computers to social media and crowdsourcing websites seem pregnant with the promise of revolutionizing society and business.  Against this backdrop, Facebook completed in 2012 what was then the third largest initial public offering ever to emerge from the United States, and Wall Street is betting on Twitter, Box and other Silicon Valley startups that have arrested investors' attention in past years to soon follow suit. Meanwhile, China's ascendancy as an economic superpower is driving a re-balancing in Asia and beyond that will have profound implications for the spread, use and ultimately development of technology.
The Summit  generates exclusive stories and investable insights, as well as online videos and blog postings. These can be seen at www.reuters.com/summit/Tech13. Some key interviews will be broadcast on Reuters.com and Insider (etv.thomsonreuters.com) – the single source for financial multimedia content.
Here are some other recommended videos worth the view:
Yahoo CEO Marissa Mayer talks to Reuters editors and correspondents about her strategy for the future of Yahoo and the recent acquisition of Tumblr – http://reut.rs/17giiU9
Wearable computing panel: Jawbone CEO Hosain Rahman and Atheer CEO Sleiman Itani talk to Reuters tech correspondents about the wave of wearable technology and what the wearable future is – http://reut.rs/17ghMWe
IPOs are so last decade – The CEO of SurveyMonkey, the CEO of Eventbrite talk to Reuters tech editors and correspondents about the future of initial public offerings for silicon valley – http://reut.rs/17ghPRG
 Reuters Global Technology Summit  Lineup will include:
* Yahoo CEO Marissa Mayer;
* Facebook Chief Operating Officer Sheryl Sandberg;
* SpaceX Founder Tesla Motors and PayPal Co-Founder Elon Musk;
* eBay CEO John Donahoe;
* Yelp CEO Jeremy Stoppelman;
* Box Co-founder and CEO Aaron Levie;
* ARM President and CEO Designate Simon Segars;
* Nvidia CEO Jen-Hsun Huang;
* EMC Chief Strategy Executive Paul Maritz;
* SurveyMonkey CEO Dave Goldberg;
* Andreessen Horowitz Partner Ben Horowitz;
* AirBnB CEO and Co Founder Brian Chesky;
* Trulia CEO and Co Founder Pete Flint;
* Jawbone CEO Hossian Rahman;
* Netflix CTO Adrian Cockcroft;
* EnStratius Executive and Author of "AWS for Dummies" Bernard Golden;
* Amazon Web Services (AWS) Director of Business Development Terry Wise;
* Eventbrite Co-Founder & CEO Kevin Hartz;
* Atheer Founder and CEO Sleiman Itani;
* RelayRides CEO Andre Haddad;
* Venture Capitalist, Former PayPal CFO, Square, Evernote and Tumblr Director Roelof Botha;
* LiquidSpace Founder and CEO Mark Gilbreath;
* TaskRabbit CEO Leah Busque;
* Coatue Management Senior Managing Director Thomas Laffont;
* Andreessen Horowitz Partner Ben Horowitz;
* Media Development Asia Pte Ltd CEO Graham Lean;
* BillPin Co-Founder and CEO Darius Cheung;
* mig33 CEO and Co-Founder Steven Goh;
* Digital Media Partners Principal Mark Suckling; and
* RackSpace CTO John Engates.
Image credit: Reuters Global Technology Summit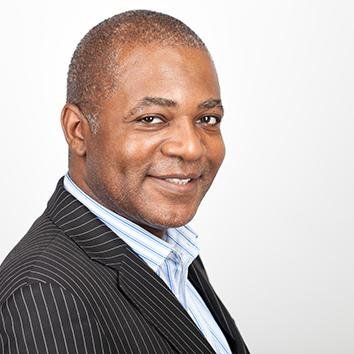 Hayden Richards is Contributor of IntelligentHQ. He specialises in finance, trading, investment, and technology, with expertise in both buy-side, sell-side. Contributing and advising various global corporations, Hayden is a thought leader, researching on global regulatory subjects, digital, social media strategies and new trends for Businesses, Capital Markets and Financial Services.
Aside from the articles, interviews and content he writes for IntelligentHQ, Hayden is also a content curator for capital markets, analytic platforms and business industry emerging trends. An avid new media explorer Hayden is driven by a passion for business development, innovation, social business, Tech Trading, payments and eCommerce. A native Trinidadian, Hayden is also a veteran, having served with the Royal Air Force Reserves for the past 10 years.
Follow Hayden on Twitter @HaydenARichards, linkedin.com/haydenhrichards and http://www.scoop.it/u/hayden-richards