Making Innovation Happen Around the World Part 3
In the first article in this series we explored the steps that Nesta i-teams have been taking to innovate in different kinds of cities around the world. In the second part we examined some of the specific teams in greater depth to understand what they are doing and what has been achieved so far by the i-teams that Nesta identified. In this latest article we will review some other Nesta i-teams in depth to analyse their achievements also.
On the subject of innovation and i-teams Geoff Mulgan the Chief Executive of Nesta explains that:
"I-teams are becoming smarter about the tactics and alliances they need to thrive."
He argues that government bodies and public servants need guidance and inspiration to find the building blocks needed to solve problems more effectively and quicker.
Experimental Fund for Youth – France
In France, one i-team is focusing on the problems associated with youth, and a group based in Paris called Experimental Fund for Youth has been designed to promote student success. It also has a mission of improving social and professional integration of those under the age of 25. The team is small with just 12 participants, and the programme was launched in 2008. In that time it has enjoyed some interesting successes. It claims to have itself provided support to 554 projects and experiments which have had benefits for almost 500,000 young people.
Investing in Innovation Fund – USA
With a different theme an i-team operating in Washington DC in the USA has a team of 10 with a remit to provide competitive grants to expand innovative practices that can have an impact on improving student achievement or student growth. The team is called Investing in Innovation Fund (i3) and the focus is on factors like dropout rates, increasing graduation rates and retaining students in colleges. Grant funding is provided to education programmes, and in 2013 alone the team awarded £82 million to 25 different programmes. Grants are awarded where programmes can be shown to serve people from pre-school through to those at grade 12. An interesting requirement is that the programmes selected have to be able to show that they have an equal level of funding offered by a private sector partner, consequently developing helpful partnerships between the private and public sectors in education. One example of an awarded programme is in Virginia where the grant provided helps to provide coaching and research-based teaching coursework for secondary school science teachers. This helps in turn to increase the abilities of science teachers through professional development which has positive benefits for the students.
Mindlab – Danmark
In Denmark, Mindlab is another i-team with a remit of a different focus. In this case the team of 12 people works at the national government level to create change that delivers value to citizens, businesses and society. The way that this is achieved is through engaging civil servants and citizens in identifying problems and then developing policy recommendations based on these. To date the i-team has achieved a 21:1 return on investment in savings to government and businesses. The methodology is human centred design and the perspectives of the population, government and businesses are used to redesign services that better meet needs. One simple yet necessary change that the team has driven is to the problem of registering industry codes for new businesses. This had been shown to be highly ineffective due to confusion and bureaucracy, leading to low quality statistics.
The following video, presents to us the work of Mindlab:
Nesta – United Kingdom
Finally, Nesta's own i-team in London, the Nesta Innovation Lab is working with a mission to support innovators to develop ideas that solve big social challenges. The team is larger than some of the others described, with 65 team members, but the remit is also very large, as the aim is to incubate and scale disruptive innovation for the public good. The i-team grants funds to innovations that work towards the goals that are considered to be important, and it applies open innovation to social problems. One example of a programme supported was People Powered Health. Working together with hospitals, doctors and community organisations and patients in six different locations new approaches were developed with a focus of actively engaging patients, communities and social networks to better manage diseases such as diabetes. This is estimated to be able to deliver £4.4 billion in savings to England's health system, and as a result steps are being taken to expand the programme nationally.
Making Innovation Happen Around the World Part 1
Making Innovation Happen Around the World Part 2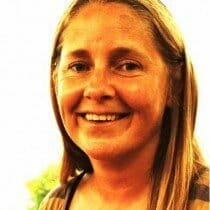 Paula Newton is a business writer, editor and management consultant with extensive experience writing and consulting for both start-ups and long established companies. She has ten years management and leadership experience gained at BSkyB in London and Viva Travel Guides in Quito, Ecuador, giving her a depth of insight into innovation in international business. With an MBA from the University of Hull and many years of experience running her own business consultancy, Paula's background allows her to connect with a diverse range of clients, including cutting edge technology and web-based start-ups but also multinationals in need of assistance. Paula has played a defining role in shaping organizational strategy for a wide range of different organizations, including for-profit, NGOs and charities. Paula has also served on the Board of Directors for the South American Explorers Club in Quito, Ecuador.