Making Infographics For Free
Making infographics looks as if it could be a real design challenge. For those that do not have design skills, we maybe steer clear. Yet there are some handy tools out there that allow you to create infographics, and in many cases they are free. The infographics that you create from these tools are visually appealing and sure to attract attention to you. Wondering how you can take a look at some of these tools? Below are some of the very best tools to create great infographics very quickly and easily:
1. Easel.ly
This is a good programme that is free. It offers easy download for both JPG and PDF version, and provides a chart feature to allow you to include editable charts in your infographic design. It is widely used but has been criticised for not being terribly intuitive. There are not as many themes available as on other sites, but anyway it offers some good resources. The following video is a 4 minute tutorial that explains you how to make an infographic with easel.ly.
Visme
This site has a wide variety of different templates that you can choose from and lots of shapes and icons to include. It is very simple to use, and you can use a template as is and just put your own text in if you want. One area where it has been applauded is the way in which you can easily change charts to update percentages. A basic version of the options are provided for free.
Piktochart
This is a tool that allows you to do lots of funky stuff with your infographic. You are able to change colour schemes and fonts, upload images and shapes and put in place pre-loaded graphics. The way that it is set up makes it easy to align aspects of the graphic design with one another. With this option you get access to a re-sizeable canvas, categorised icons, interactive maps and design driven charts. Like Visme, the basic version is free, so if you want anything more advanced you will have to pay. This particular option is pretty good for those that are not particularly experienced with design.
Venngage
This tool creates really nice looking infographics. Its big advantage over some of the other choices is that it is very easy to use. There are a massive selection of charts to choose from and there are also good templates and themes. If you want to upload your own images and backgrounds you can do it with this tool.
Infogr.am
This tool is free and allows you to upload pictures and videos, as well as providing access to a range of maps, charts and graphs to be able to create nice looking infographics. The creative work is carried out in a spreadsheet, and it is easy to edit to make sure that your infographic looks exactly how you want it to. Once it is ready you can either upload it on the Infogr.am website or share it on social media, among other options. It offers the widest variety of available chart types, and there are good pricing options for those working in education or non-profit.
Visual.ly
This infographic website has been up and running for quite a while. One of the benefits of that for you is that the site can match those commissioning infographics with a large community of over more than 35,000 designers.
Canva
One of the great things about the Canva offering is that it for free offers a short guide on how to create good designs. For those that are design-challenged, this is a great advantage. Canva provides a variety of different templates, and most people find it to be easy to use. It also benefits from a considerable image library. One thing you won't be able to do is edit chart objects on the fly. You'll have to upload them into the system. Again, it is free, but you pay for better design assets.
Get About
This is an app that is on Windows. It is helpful for you to be able to monitor social media activity. At the same time it allows the creation of infographics that enable you to better see how you share with your network and how you connect.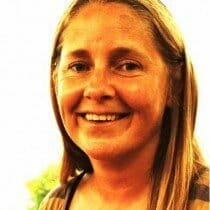 Paula Newton is a business writer, editor and management consultant with extensive experience writing and consulting for both start-ups and long established companies. She has ten years management and leadership experience gained at BSkyB in London and Viva Travel Guides in Quito, Ecuador, giving her a depth of insight into innovation in international business. With an MBA from the University of Hull and many years of experience running her own business consultancy, Paula's background allows her to connect with a diverse range of clients, including cutting edge technology and web-based start-ups but also multinationals in need of assistance. Paula has played a defining role in shaping organizational strategy for a wide range of different organizations, including for-profit, NGOs and charities. Paula has also served on the Board of Directors for the South American Explorers Club in Quito, Ecuador.