Europe is now firmly on the Global map for innovation and is attracting significant levels of international investment.  Many of the businesses that are emerging in Europe are frictionless and scalable globally, which from an international investor or buyer perspective is highly prized."
Magister's half-yearly technology investment report tracks all significant investments in European tech businesses.
Here are some Highlights:
$2.2 billion of significant investments (investments of $10m+) have been made in European Internet hopefuls in the last 18 months. VCs have been driving the wholesale reshaping of European retail towards e-commerce.
 A poll of tech VCs by Magister Advisors finds investors have merely paused for breath in the first half of 2013, and nine in ten tech VCs said they intend to ramp up European investments in H2 2013.  Average investment value held steady.
The "future of the High Street" debate is over: "It's the Internet, stupid."
After an explosion in internet-related investment activity in Europe in 2012, activity in 1H 2013 fell temporarily by 1/3 versus the same period last year as investors temporarily paused for breath, according to analysis by Magister Advisors, a leading global M&A advisory firm to the technology industry.  The analysis is confined to investments with a meaningful value of $10 million or more.  During the entire period however, the average investment value held firm at $29m.   All signs point to a resumption of significant internet activity later in 2013, as VCs position themselves to invest actively again in the sector.
The total value of meaningful investments in technology businesses in Europe since the beginning of 2007 now amounts to $13.5 billion.
Internet-related investment activity since 2007 accounts for $4.9 billion, or more than a third of the total, reflecting the fundamental importance of web-based business models and a surge in the creation of "frictionless businesses" unhampered by non-core functions.
Internet investments are defining the European technology landscape and redefining commerce more than a decade after the Internet "tech bubble" burst. The stand out sector for investment was Internet-related businesses.  More than thirty percent of investment activity in Internet businesses since January 2007 has taken place in the last 18 months, reflecting a surge of interest in business models that are rewriting the rule book in a diverse range of markets including food, retail services, deliveries, real estate, music, consumer finance, gaming and automotive.
Victor Basta, managing director of Magister Advisors, said: "Since the beginning of 2007, a remarkable $5 billion has been invested in European Internet companies, almost equivalent to total investment in European hardware and software combined.  What we are seeing is effectively a wholesale reshaping of European retail towards e-commerce. This is a transitional development."
On a shorter time horizon, in the last two years, 31 percent more has been invested in Internet companies than in hardware and software companies combined.
Goodbye High Street as we know it: "It's the Internet stupid."
Discussions about the future of the High Street are completely pointless unless there is consensus that vendors must be multichannel, Magister Advisors contends. Victor Basta said: "For more than a decade retailers have been pointing to incremental percentage increases in the value of ecommerce transactions, complacently predicting a gradual and unthreatening shift.  In 2013 we see the emergence of a category of companies that are providing consumers with an unprecedented opportunity to redefine their shopping behavior.  Regular commerce will not exist in five years time. 
Virtually everything will be multi-channel – and choice will be completely in the hands of the shopper."
Key Internet segments that saw the largest number of investments last year were the consumer web (24 investments), ecommerce (14 investments) and Ad-Tech (7 investments).
Consumer web investments included investments in a range of online utilities – from food delivery to travel booking.
Only two $10m+ investments in Europe last year were connected with social networking and only two were in gaming.  "The social land grab is effectively over," said Victor Basta.  "The leaders will be acquirers of new functionality, but we do not foresee the emergence of any new significant social platforms.  Gaming is less predictable.  It is a hits business.  It is probable that new hits will emerge.  The essential point for games businesses is that success is not an easily repeatable phenomenon.  The task for games entrepreneurs is to understand when they are on the ascendant and sell equity at that point.  Being big is not being better."
"This is not a bubble"
Victor Basta said: "Some are asking whether the tech bubble might be bursting.  Our poll of VCs confirms that the first half of 2013 is a pause for breath.  This is a fundamentally different landscape from the conditions that applied in the late 1990s.    Europe is now firmly on the Global map for innovation and is attracting significant levels of international investment.  Many of the businesses that are emerging in Europe are frictionless and scalable globally, which from an international investor or buyer perspective is highly prized."  Basta singled out potential European 'winners' such as Shazam, which just raised $40m from Mexican billionaire Carlos Slim, and Huddle, which is positioning itself squarely in the next generation of cloud-based collaborative software, as evidence of Europe's renewed ability to create world-class internet businesses.
Outlook
Magister Advisors makes the following predictions:
1. The strong IPO market in the US will drive international tech M&A in 6-12 months time and we expect to see a surge in tech M&A activity towards the end of 2013 and into 2014.
2. We will see 25 privately-owned European technology companies with a valuation of $1 billion or more in the next 5-10 years, up from at least 11 today.  The $1 billion club includes:
Badoo (consumer web)
Rovio (games)
Wonga (consumer finance)
Just Eat (online retail)
Kaspersky (security)
Criteo (ad-tech)
Klarna (payments)
Salando (online retail)
King (games)
Trivago (online travel)
Spotify (online music)
3. We will see $1bn of international Ad-Tech revenue change hands in the next 12-18 months.  Precise targeting of online ad spend will increase dramatically.
4. Gaming companies will sell equity even faster than they have done historically.  Games are a hits business and it is nearly impossible to replicate the moments of genius that lead to phenomenal success.  Betting on a successful game is more risky than a Ladbrokes bet that Elvis is living on the moon.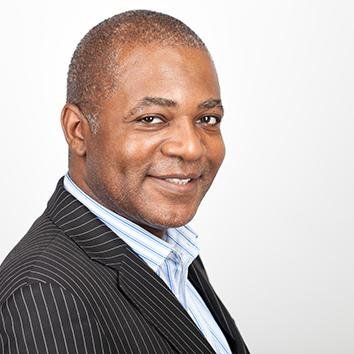 Hayden Richards is Contributor of IntelligentHQ. He specialises in finance, trading, investment, and technology, with expertise in both buy-side, sell-side. Contributing and advising various global corporations, Hayden is a thought leader, researching on global regulatory subjects, digital, social media strategies and new trends for Businesses, Capital Markets and Financial Services.
Aside from the articles, interviews and content he writes for IntelligentHQ, Hayden is also a content curator for capital markets, analytic platforms and business industry emerging trends. An avid new media explorer Hayden is driven by a passion for business development, innovation, social business, Tech Trading, payments and eCommerce. A native Trinidadian, Hayden is also a veteran, having served with the Royal Air Force Reserves for the past 10 years.
Follow Hayden on Twitter @HaydenARichards, linkedin.com/haydenhrichards and http://www.scoop.it/u/hayden-richards