LynKey's Revolutionising Ecosystem
"Imagine a world where your luggage never gets lost. You never have to wait for your hotel loyalty rewards to materialise. All your passports and visa documents are digitised. That's the kind of world blockchain aims for", Mayank Singhal, member of the Blockchain Research Institute at Toronto. LynKey's Revolutionising Ecosystem To Enhance Travel Experiences With Blockchain :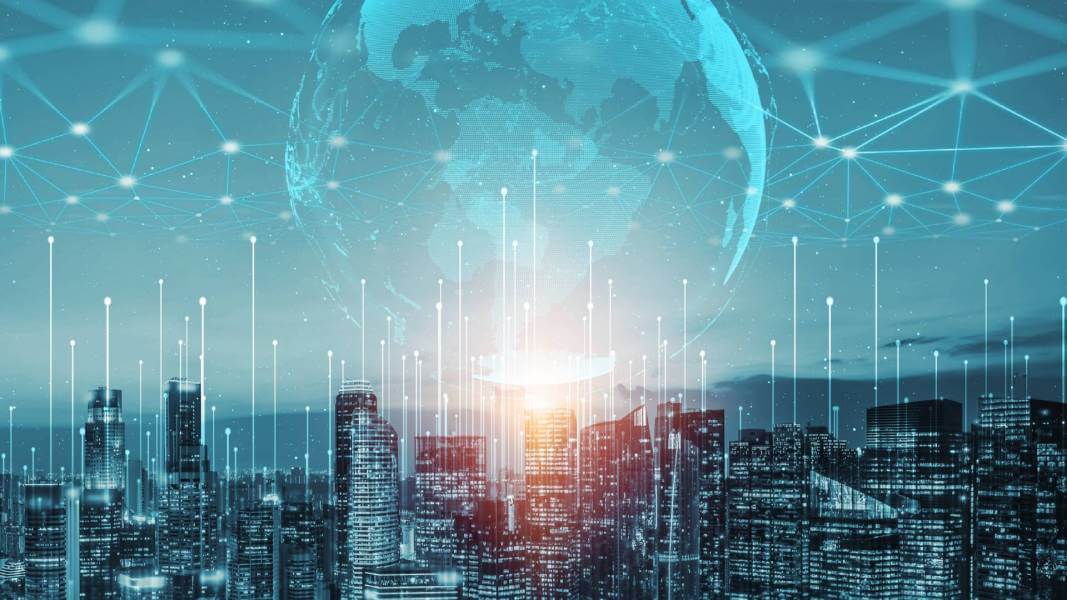 LynKey's Revolutionising Ecosystem To Enhance Travel Experiences With Blockchain
Here's the ugly truth: Initially, the blockchain technology was curated to only run Bitcoin. However, considering its advantages, scalability, and potential uses, researchers anticipated that it would significantly impact the travel industry. And guess what, they weren't wrong!
Blockchain technology has taken the tourism and travel industry by storm. So, let's understand the what, why, and how of blockchain in the travel industry.
The What
Simply put, blockchain is a list of time-stamped transactions between parties. These transactions are known as blocks and can be for anything related to a sale of goods, services or even data. And each of these blocks is stored in one place.
Everything before this sounds like a cloud storage application, right? Now, this is where the tables turn (for good, of course) — Instead of being stored in a centralised database (like in cloud storage), blockchain transactions are decentralised.
What does that mean? This simply means that each block of data is connected to the next, essentially forming a "chain"- just like link and locks.
Fascinating, right? Read on to discover the advantages of blockchain in this domain.
The Why
Travel Industry — A Natural Fit for Blockchain
Inevitably, travel comprises data sharing amongst multiple parties, ranging from travel advisors, online travel package providers, airline companies, credit card companies to hotels and car rental agencies. Considering the number of parties involved, the process is in definite need of streamlining.
This is where blockchain-powered platforms like LynKey come into play. By making the accessing, storing, and sharing of information more accessible and reliable, LynKey allows parties to transact directly with each other. It conveniently eliminates the need for intermediaries.
What's more? Transactions are logged in real-time, putting an end to duplication, deletion, malicious activities, and all the confusion.
Blockchain Provides Transparency and Privacy at the Same Time
Making payments in and out while travelling is entirely normal, be it for the hotel accommodation or taxi fare. This indicates that financial transactions are the key to the travel industry.
LynKey not only simplifies the payment process but also makes it more secure and traceable, including international payments. That is, you will be able to see your transaction entry in the public ledger. But this entry will not be visible to others to keep it private and secure.
Blockchain has the Power to Enable Innovation
Despite being a multimillion-dollar industry, travel and tourism is being dominated by monopolies. In fact, 90% of the travel and tourism companies and online portals are owned by Booking.com or Expedia. This kills the scope of innovation down with it.
Smart contracts leveraged LynKey to emerge as a literal knight and shining armour for the travel industry. By unsheathing its power from blockchain, LynKey aims to tokenise over $8+ billion of luxury tourism and property experiences worldwide. With its initial projects in Vietnam, LynKey will span through Singapore, Australia, South Africa, and other parts of the world soon.
The How
By Facilitating a Seamless Travel Experience
From visa, flight tickets, comfortable and safe transportation, accommodation, and restaurants to world-class entertainment, blockchain has the potential to revolutionise the way people travel.
LynKey, a blockchain certification and utility system, is here to offer unique solutions. While you book, buy property rights to use, get timesharing resorts, hotels, marinas, holidays, and other related services, the ecosystem ensures that you have a frictionless travel experience.
By Offering Reward Points in Real-Time
Customer loyalty programs are the bread and butter of the tourism and travel business. By leveraging the power of blockchain, LynKey aims to simplify and further streamline the process.
How?
The instant you pay your bill at the hotel using LynKey, your points will appear instantly in your LYNK wallet.
You'll not have to wait for 2–3 days for the information to be updated and your points to roll in! Blockchain has got it covered.
By Digitisation of Timeshare, Licensing, and Leasing
Another way blockchain aims to revolutionise the travel industry is by the introduction of ownership of the timeshare. Simply put, timeshare is a shared ownership model wherein multiple purchasers buy usage rights for the same property.
LynKey allows its users to buy a timeshare in resorts, hotels, marinas, holidays, golf events, experiences, and other travel-related services. It offers a new and advanced capability to increase customer satisfaction and save costs.
The Future is Now; The Future is Blockchain: LynKey's Revolutionising Ecosystem
Blockchain technology may still be in its infancy; however, the way it's infiltrating the travel and tourism industry is undoubtedly intriguing. Exploring this new method of storing data that is secure, transparent, and decentralised will be an adventure, irrespective of the industry. But as far as the travel and tourism industry is concerned, blockchain is going to prove to be an instrumental pillar in the success of early birds like LynKey.
The "LYNK" to a global premium digital assets ecosystem and community that offers exclusive travel experiences is here.
The million-dollar question is — are you ready for the future? Are you ready to leverage this worthwhile and promising technology?
If yes, LynKey is the ideal solution for you.
To know more, visit lynkey.com
Download the app and indulge yourself in the unlimited benefits of the ecosystem.

Founder Dinis Guarda
IntelligentHQ Your New Business Network.
IntelligentHQ is a Business network and an expert source for finance, capital markets and intelligence for thousands of global business professionals, startups, and companies.
We exist at the point of intersection between technology, social media, finance and innovation.
IntelligentHQ leverages innovation and scale of social digital technology, analytics, news and distribution to create an unparalleled, full digital medium and social business network spectrum.
IntelligentHQ is working hard, to become a trusted, and indispensable source of business news and analytics, within financial services and its associated supply chains and ecosystems.