A Luxurious Travel Experience
A Luxurious Travel Experience With The Trust Of Blockchain: Blockchain has become the new buzzword of the 21st century, even more so than digital marketing and AI. This cutting-edge, revolutionary technology is on its way to transforming every facet of human life; travel is no exception. It may even be the first one in line.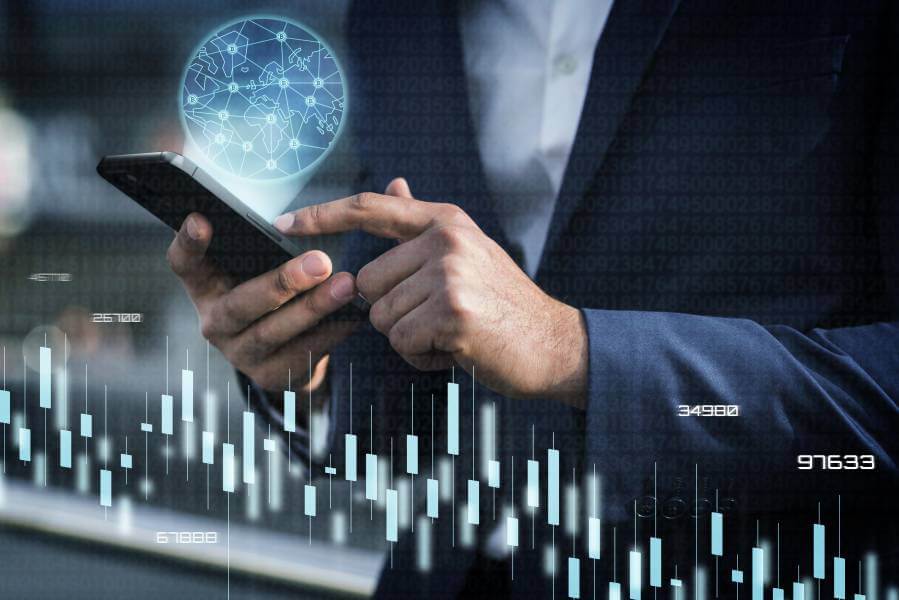 A Luxurious Travel Experience
Blockchain has gained increasing popularity over the past decade. Entrepreneurs and data engineers have been showing greater interest in the potential this technology holds. The immutability, transparency, and improved transaction security have been the common reasons for this growing interest.
The urgent need for these attributes was the reason that prompted the tourism industry to experiment with blockchain.
In what form?
Crypto-based payments!
Cash and plastic money will soon be a thing of the past. Cryptocurrency is what will emerge as the new mode of payment.
It enables not only faster, secure, and borderless transactions but also a more lucrative reward mechanism. And of course, the technology blooms well with the growing number of millennials using this technology.
Did you know that millennials represent more than 50% of the global luxury market?
LynKey is a global platform powered by blockchain. It recently announced its latest project, tokenising and offering NFT solutions worth $8 billion towards travel and tourism using this technology.
Leveraged by the smart contracts feature, it offers LYNK token marketplace to digitise luxury resorts and properties at multiple locations in Vietnam, Singapore, Australia, and many other places around the world.
Pristine features of blockchain that make it inevitable to the tourism industry
Stability & Security is Never Compromised
The decentralised nature of blockchain means that the information can never go offline or be lost through deletion or a malicious cyber-attack. This roughly translates to "always traceable transactions", which is a gold standard as far as stability and security are concerned.
Convenient Accessing and Storing Information is Always On the Table
The travel industry dramatically depends on sharing travellers' information. For instance, travel agents are required to share customer information with airline companies and hotels. Blockchain makes this more accessible and reliable as the information is stored on an open network but with restricted access.
Secure Payments are a Vital Part of the Deal
Is the security of an overseas payment concerning you? Blockchain ensures trustworthy transactions by keeping the entire process transparent amongst its participants.
Critical Touch Points that Lynkey Aims to revolutionise Tourism Industry with
Making travel more secure, transparent, and convenient — that's the goal.
By combining the power of tourism and blockchain, Lynkey aims to modernise the way people travel. Here's how LynKey envisions to revolutionise the traditional travel model:
All the transactions on the blockchain network remain registered in the chain and cannot be modified. That's the underlying principle of every product rolled out by LynKey- be it the virtual wallet, the NFT marketplace, the trading exchange, and other financial benefits.
Moreover, LynKey eradicates the intervention of intermediaries by introducing the decentralised nature over its network.
Inept Hotel and Transportation Coordination
Decentralised management systems = significant savings for a luxurious holiday experience.
How?
Getting rid of middlemen, and using LYNK utility tokens as the intrinsic currency. This ensures an accessible and secured transaction while keeping it seamless and hassle-free. Thus, reducing spending on unnecessary coordination and management.
Sub-standard Baggage Management
It's not just the hotel accommodation that is streamlined by LynKey, but every facet of your travel journey, including baggage claim.
Once you say goodbye to the luggage at the check-in counter, it changes hands throughout the trip. This increases its chances of going off the track.
A blockchain-powered platform allows you to monitor your luggage between flights and lets you know precisely where your suitcase is at all times.
You may be a part of 5, 7, or even 10 loyalty programs with 3 different travel companies. The primary goal of initiating these programs or reward systems is to turn you into a repeat customer. However, blockchain is on its way to putting an end to getting involved in the complexity of all these loyalty programs.
By allowing customers to check their points and exchange them for cryptocurrency, blockchain aims to take these processes up a notch.
LynKey's Blockchain-Powered Platform — The Trustworthy Way to Travel; A Luxurious Travel Experience

As more and more people are familiarised with and accustomed to the blockchain, the applications of this technology within the travel industry will evolve too. This means collaborative experiences, packages, and timeshare programs with multiple luxury resorts and tourism groups. This means you can finally focus on the travel and not the payments or what goes on behind the curtain. Blockchain is here to make the backstage as clean as a whistle!
So what are you waiting for? The "LYNK" to the future of travel and holiday plans is here. Leverage the blockchain-powered platform of LynKey and make your holidays all about fun and NOT worrying about payments.
To know more, visit lynkey.com
Download the app and indulge yourself in the unlimited benefits of the ecosystem.
Download LynKey app for Android

Founder Dinis Guarda
IntelligentHQ Your New Business Network.
IntelligentHQ is a Business network and an expert source for finance, capital markets and intelligence for thousands of global business professionals, startups, and companies.
We exist at the point of intersection between technology, social media, finance and innovation.
IntelligentHQ leverages innovation and scale of social digital technology, analytics, news and distribution to create an unparalleled, full digital medium and social business network spectrum.
IntelligentHQ is working hard, to become a trusted, and indispensable source of business news and analytics, within financial services and its associated supply chains and ecosystems.