It's time for Silicon Valley to seriously start looking over its shoulder. Not only is London the best city globally for employment in the knowledge economy but London beats hands down other major cities, when it comes to retaining highly skilled jobs. According to a study done by Deloitte, more highly skilled workers are employed in London. The report, Globaltown: Winning London's crucial battle for talent, found that London is the largest employer in 12 of 22 high-skill sectors, such as retail and investment banking, legal services and digital media.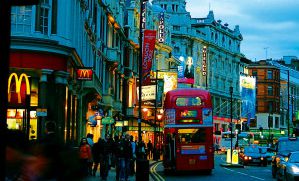 New York was second, employing the most people in seven of these sectors, with Los Angeles leading the way in two sectors and San Francisco the other. The research was commissioned with the aim of investigating the meanest series that directly affected the creation of consolidation of the London talent pool. The report comes at a time when London's own Old Street 'Silicon Valley' continues to make its presence felt on the world stage. According to Deloitte, for every job created in these sectors in London, a further two posts are created in other sectors including transport, retail, facilities maintenance, health care and law enforcement.
Can London cope?
While many will welcome the news, there is the question of how London will cope with its rising talent pool especially since issues like immigration are quite sensitive around upcoming elections. Deloitte pointed out that restrictive visa rules would be hindrance to the new phenomena.
Angus Knowles-Cutler, a London senior partner at Deloitte, commented: "This study demonstrates London's power in the global economy. It is a desirable and diverse city in which to work, allowing it to attract the very best of British and international talent. Indeed, our city's high-skill talent might be one of our greatest invisible exports. But this will not last forever without renewal and regeneration. London has to address a number of fundamental challenges, for example, in infrastructure, housing and immigration, if we are to retain our lure as a destination for the world's top talent."
Deloitte recommends implementing an intelligent visa system. The constraints of the current visa system places unwarranted pressure on companies, especially startups, which rely on specialist talent and skills from overseas countries to grow. It also recommended strengthening business links with education as a vital "feed" for the skills-hungry businesses in which London is pre-eminent.
London has maintained the fastest growth of business activity in October, followed by the east Midlands and southeast England, according to the Lloyds Bank Commercial Banking regional purchasing managers' index. The report points to a positive outlook for the UK capital and predicts a minimum increase of 300,000 jobs in the city by 2020, at least 100,000 of which will be in high-skill sectors.
Image credit via uk.urbanest.com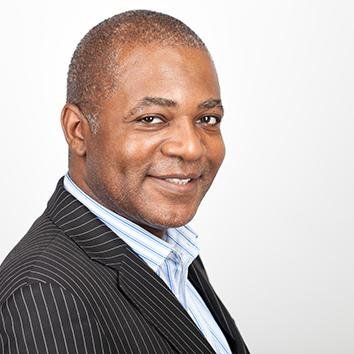 Hayden Richards is Contributor of IntelligentHQ. He specialises in finance, trading, investment, and technology, with expertise in both buy-side, sell-side. Contributing and advising various global corporations, Hayden is a thought leader, researching on global regulatory subjects, digital, social media strategies and new trends for Businesses, Capital Markets and Financial Services.
Aside from the articles, interviews and content he writes for IntelligentHQ, Hayden is also a content curator for capital markets, analytic platforms and business industry emerging trends. An avid new media explorer Hayden is driven by a passion for business development, innovation, social business, Tech Trading, payments and eCommerce. A native Trinidadian, Hayden is also a veteran, having served with the Royal Air Force Reserves for the past 10 years.
Follow Hayden on Twitter @HaydenARichards, linkedin.com/haydenhrichards and http://www.scoop.it/u/hayden-richards