FinTech start-up Kusiri has won the 3-D FinTech challenge 2013, which is an accelerator program for tech firms that help banks deal with big data issues. Kusiri is a professional investigation platform. It provides analysts with a specialist workbench equipped with the tools needed to acquire, collate and refine data for risk management decision support. Established in 2008, the three founders recognized that data exist in an increasingly fragmented world. They identified the need to efficiently identify and collate the right quality of data necessary to answer key questions.
Additionally, the ownership of data has been often unclear and as a result, confidence in the answer or in a particular data source can be low. The founders identified some key, regulated market areas and ensured all data searches and results were fully auditable. They then made the decision to 'bootstrap' their start-up and Kusiri was launched.
The founders are David White, Matthew Painter and Andrew Fogg. The startup is led by Tim Clark functioning as CEO. Tim has 25 years of corporate IT service delivery experience. The 6-week challenge was led by Dassault Systèmes the 3DEXPERIENCE company, as part of Dassault's drive to bring accelerated product innovation, immersive 3D visualization and process digitization to the financial services arena and was jointly designed and delivered by Pivotal Innovations at Level39, Canary Wharf Group's accelerator initiative.
The panel of judges was impressed with the forensic search platform and included venture capitalists, banking executives, serial entrepreneurs and senior executives from Dassault Systèmes. Kusiri have been awarded a cash prize of £15,000 and invited to participate in Dassault Systèmes' 3DEXPERIENCE Customer Forum in Las Vegas in November 2013, where they will showcase their product to over 200 major global corporations. CEO of Kusiri, Tim Clark, commented, "We're absolutely delighted to have won the 3DFinTech Challenge 2013.
It has allowed us to evolve our product and to focus our business proposition. The support from Dassault Systèmes, the mentors, Level39 and Pivotal Innovations has been exceptional. There's been tremendous collaboration between the six teams which has built relationships and created opportunities that we wouldn't otherwise have had. All members of the Kusiri team have worked very hard to maintain focus on existing clients whilst shaping this winning proposition. Viva Las Vegas!"
The 3D FinTech Challenge 2013 identified, nurtured and accelerated FinTech startups focused on innovative products and solutions which enable a true 'single view' of client data, enabling organizations to gain better insights. This focus was articulated by senior executives at financial services firms to ensure that the 3D FinTech Challenge 2013 delivered solutions for current challenges faced by the financial services industry. During the six week program, the finalists benefited from immersive master classes, on-going commercial mentoring from senior executives at Dassault Systèmes and leading global financial institutions, as well as receiving technical and legal support.
Image credit: Kusiri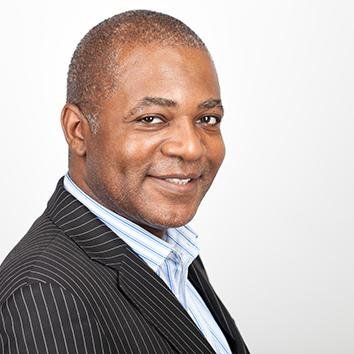 Hayden Richards is Contributor of IntelligentHQ. He specialises in finance, trading, investment, and technology, with expertise in both buy-side, sell-side. Contributing and advising various global corporations, Hayden is a thought leader, researching on global regulatory subjects, digital, social media strategies and new trends for Businesses, Capital Markets and Financial Services.
Aside from the articles, interviews and content he writes for IntelligentHQ, Hayden is also a content curator for capital markets, analytic platforms and business industry emerging trends. An avid new media explorer Hayden is driven by a passion for business development, innovation, social business, Tech Trading, payments and eCommerce. A native Trinidadian, Hayden is also a veteran, having served with the Royal Air Force Reserves for the past 10 years.
Follow Hayden on Twitter @HaydenARichards, linkedin.com/haydenhrichards and http://www.scoop.it/u/hayden-richards