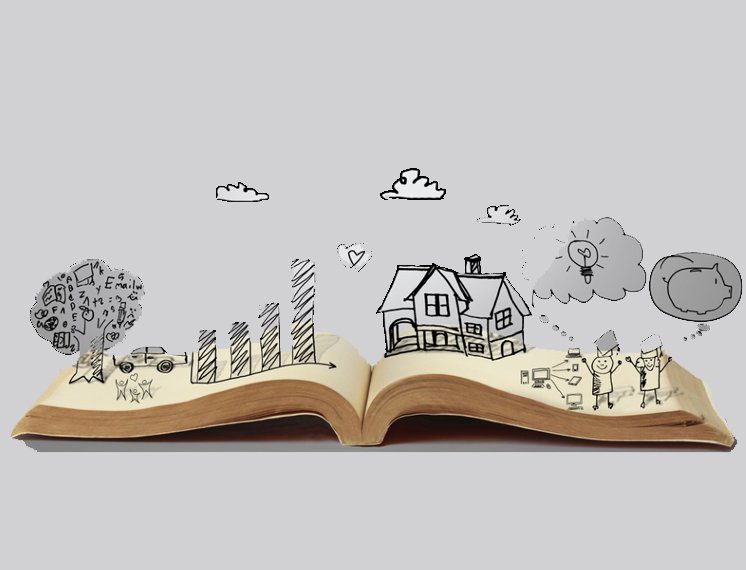 Everyone loves a good story. Stories can be used to impart messages, change opinions and drive different behaviour. For social businesses all of this is great news, as stories can be utilised in a variety of different ways to help communicate messages and aid organisational success. In a fast and saturated world as the one we live in now,  the most successful brands differentiate themselves through the use of storytelling (Bacon, 2013).
Storytelling can provide a more effective approach to communication that is more likely to increase engagement and win over hearts and minds. Stories have the power to change the way we think, act, and feel. They can form the foundations of an entire workplace culture, and they have the power to break down barriers and turn bad situations around.
Telling stories in business can be used for communicating effectively with a variety of different audiences. Two of the main targets where they can be most effective and influential are employees and customers, but they also work very well when communicating with the media, partners, peers and suppliers.
For example, in the case of communicating with customers, telling a tale of how other organisations have used the company's product and/or services to achieve amazing levels of success is one excellent approach. This can have the effect of driving increased sales.
Working with employees in a leadership position, managers can tell stories of where they have come from and about who they are, so that their teams can get a better understanding of who their leader really is and what makes them tick. This can facilitate better team working and motivation and helps demonstrate authenticity. Another opportunity for stories could be in helping to explain why a particular process is done in a certain way, by showing what happens if it is not done in that way (the consequences) and highlighting the successes that are achieved through using the prescribed approach.
This latter approach may be considered a type of educational story. Such stories are helpful in transforming behaviour to achieve different and importantly, better, results. Teaching stories are particularly helpful in adapting behaviour or changing the approach of employees towards a particular activity. Such stories can be useful in making sure that employees understand why things are the way that they are. These types of stories can also be useful in changing the perspective of potential customers to get them to buy.
Vision Stories
Arguably one of the most influential types of stories if done well, are so-called "vision stories". These are stories that present a vision effectively so that individuals and groups feel inspired and positive towards a golden future that you will all work towards together. Such stories promote the input of effort to achieve outstanding goals, and help to engage employees to take a more proactive role in their actions to help the organisation to succeed. These types of stories can be especially useful in times of change where a new approach is needed, and where the leadership needs to overcome barriers to the change by presenting a compelling new vision to the workforce. Such stories may often be supported with stories about the types of values needed to be able to achieve success with this new vision.
Telling a good story is an art form, but the good news is, with the right components anyone with a bit of imagination can create a good story that draws the audience in. The major components are the context, the action and the outcome. People need the context to understand why the story is important and to be able to see its relevance. This means covering aspects such as the where and when of the story, the protagonist (main character), the goals of that character, and the problems that the character faces that he/she needs to overcome.
The action is the main body of the story, covering what happens including challenges and successes, and where it can be seen that the character learns important lessons. In overcoming barriers, characters succeed, and this can provide a very powerful message to the audience about the types of steps that need to be taken to succeed.
Barriers also frequently ring true with audiences that experience them regularly, helping them to identify better with the story. Finally, the story must have an outcome, where it must be explained (not overtly) what should be learned from this.
You may not get it right first time, but storytelling improves with practice. That includes both increased experience, but also practicing telling the story before actually imparting it to the audience. Appealing to the senses is particularly engaging. Finally, don't forget to listen to the stories of others. This is not only polite but also may furnish you with ideas for great stories of your own.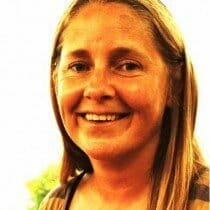 Paula Newton is a business writer, editor and management consultant with extensive experience writing and consulting for both start-ups and long established companies. She has ten years management and leadership experience gained at BSkyB in London and Viva Travel Guides in Quito, Ecuador, giving her a depth of insight into innovation in international business. With an MBA from the University of Hull and many years of experience running her own business consultancy, Paula's background allows her to connect with a diverse range of clients, including cutting edge technology and web-based start-ups but also multinationals in need of assistance. Paula has played a defining role in shaping organizational strategy for a wide range of different organizations, including for-profit, NGOs and charities. Paula has also served on the Board of Directors for the South American Explorers Club in Quito, Ecuador.