It is already acknowledged as the place for professionals to make connections, but now LinkedIn is now targeting another huge market. LinkedIn is trying to appeal to a new demographic by making its professional orienred social networking site to users aged 14+ years in a move aimed at attracting a younger membership base. These changes will come into effect on September 12.
Christina Allen is Linkedin's Director of Product Management. Breaking the news in a blog post, Christina noted that students needed more information about potential places to study. "For the past few years, I'd watched my daughter and her friends struggle with these choices. For the most part, they were flying blind. Some knew what they wanted to study – but had no visibility into the career options that would result." 
LinkedIn also introduced a new feature called University Pages enabling schools, students, and alumni to connect on the website.  Already well over 200 universities have adopted their pages, including INSEAD, New York University, Rochester Institute of Technology and University of Michigan, LinkedIn said on their blog on Monday:
"We believe University Pages will be especially valuable for students making their first, big decision about where to attend college. Therefore, beginning on September 12, we will be making LinkedIn available to high school students* who can use LinkedIn to explore schools worldwide, greatly expand their understanding of the careers available, and get a head start on building a network of family and friends to help guide them at every milestone".
Julie Inouye, a LinkedIn spokeswoman talking to the Huffinton Post said, We have all of this great insight and data because of the LinkedIn members that have gone to these schools". University Pages will allow prospective students to connect with alumni in desired fields.
LinkedIn has made a reponsible move by tightening up privacy settings for teen profiles, recognizing in advance the potential perils of joining an established social network. The Wall Street Journal's Brian Fitzgerald provides details on the updated terms here.
Integrated with the US launch, the minimum age requirement will drop to 14 in Canada, Germany, Spain, Australia and South Korea. China, will start at 18 years, and the Netherlands, where the website will not accept users under 16, the requirement will drop to 13 years in all other countries.  LinkedIn has enjoyed a 37% growth in membership from a year ago, giving the company 238 million members. Teenagers are also reportedly becoming bored with Facebook.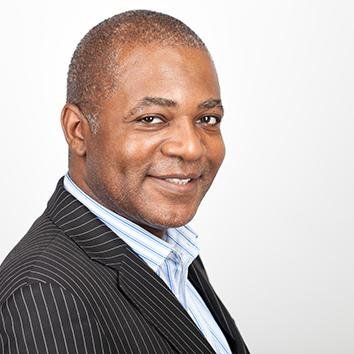 Hayden Richards is Contributor of IntelligentHQ. He specialises in finance, trading, investment, and technology, with expertise in both buy-side, sell-side. Contributing and advising various global corporations, Hayden is a thought leader, researching on global regulatory subjects, digital, social media strategies and new trends for Businesses, Capital Markets and Financial Services.
Aside from the articles, interviews and content he writes for IntelligentHQ, Hayden is also a content curator for capital markets, analytic platforms and business industry emerging trends. An avid new media explorer Hayden is driven by a passion for business development, innovation, social business, Tech Trading, payments and eCommerce. A native Trinidadian, Hayden is also a veteran, having served with the Royal Air Force Reserves for the past 10 years.
Follow Hayden on Twitter @HaydenARichards, linkedin.com/haydenhrichards and http://www.scoop.it/u/hayden-richards