LeWeb 2013 completed its run this week in London. LeWeb assembles one of the greatest groups of web technology business leaders in the world. Launched in Paris in 2004 by Loic and Géraldine Le Meur, LeWeb has become Europe's leading Internet conference on innovation and entrepreneurship. LeWeb is an exceptional entrepreneurial gathering, bringing together hundreds of Internet start-ups and companies, leaders, innovators, venture capitalists, journalists and bloggers.
The second edition of LeWeb London, brought together some 1000 entrepreneurs and leaders from 60 countries around the theme, "The New Sharing Economy" or #SharingEconomy and how it is redefining the ways goods and services are exchanged, valued and created. Key players included  Airbnb, ETSY, ZipCar, TaskRabbit,and LendingClub. The movement represents a major economic, social and cultural shift and is redefining the ways goods and services are exchanged, valued and created. The sharing economy is entirely based on new communities forming with new values and LeWeb London brought the most breakthrough communities to the stage.
LeWeb continued its proud tradition of bringing the very best global startups together in its Startup Competition for the London event. The famous competition has recognized 3 young companies that have developed real time applications. The 3 winners of the Startup Competition were Pricing Assistant, Genetrainer and MyPermissions.
Here are their profiles:
First Prize – Pricing Assistant: Pricing Assistant is the first online service optimizing the pricing of online stores. The goal of this platform is to provide information about the pricing competitors, thanks to a powerful algorithm. The system permanently monitors the players of the relevant field and allows an easy and clear benchmark. The information is updated everyday and online stores receive notifications and advise regarding price modifications in order to improve competitiveness.
Second Prize – Genetrainer: Genetrainer is the world's first fully automated, genetically-guided fitness product. The system provides you with personalised training plans, exercises and advice derived from your own DNA, giving you a faster and more measurable way of achieving your individual training goals.
Heart rate, sleep and weight can all be tracked, so you can monitor your progress and fitness in real time. Your training plan and advice automatically synchronises with your body condition and current fitness level. Genetrainer is compatible with a range of popular commercial genetic tests.
Third Prize – MyPermissions: MyPermissions is a suite of security tools for protecting personal privacy online. It monitors all applications across social networking sites and in the cloud, including Facebook, Twitter, Google, LinkedIn, Dropbox and more, and gives users control over the data that apps are able to access. MyPermissions protects users from unknowingly sharing photos, documents, locations, contacts, emails, or any other sensitive information, and allows them to approve or revoke what apps access their data, and how. It offers a free mobile app for iOS and Android, and a Chrome plugin that gives users real-time alerts whenever a new application connects.
Bitcoin was a hot topic at the conference. Moderated by Martin Bryant, Managing Editor, The Next Web, Anthony Gallippi, Co-Founder & CEO BitPay, Shakil Khan, Head of Special Projects Spotify, and Roger Ver, Founder & CEO, MemoryDealers.com.
The Situation: Bitcoin is an experimental, decentralized ditigal currency that enables instant payments to anyone, anywhere in the world. Bitcoin uses peer-to-peer technology to operate with no central authority: managing transactions and issuing money are carried out collectively by the network. The result? Lots of controversy and questions! This panel of experts gets to the bottom of it all.
Image credit: Leweb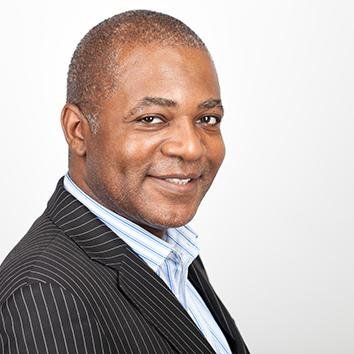 Hayden Richards is Contributor of IntelligentHQ. He specialises in finance, trading, investment, and technology, with expertise in both buy-side, sell-side. Contributing and advising various global corporations, Hayden is a thought leader, researching on global regulatory subjects, digital, social media strategies and new trends for Businesses, Capital Markets and Financial Services.
Aside from the articles, interviews and content he writes for IntelligentHQ, Hayden is also a content curator for capital markets, analytic platforms and business industry emerging trends. An avid new media explorer Hayden is driven by a passion for business development, innovation, social business, Tech Trading, payments and eCommerce. A native Trinidadian, Hayden is also a veteran, having served with the Royal Air Force Reserves for the past 10 years.
Follow Hayden on Twitter @HaydenARichards, linkedin.com/haydenhrichards and http://www.scoop.it/u/hayden-richards