Let's Talk About Big Data: Welcome To #drivenbydata Summit
"Information is the oil of the 21st century, and analytics is the combustion engine."

Peter Sondergaard, Senior Vice President, Gartner Research.
Even though we don't think a lot about it, everything we do is driven by data. With the recent amazing developments happening in technology, an immense quantity of data is being produced at a vertiginous speed. What to do with all this data ? How to analyze it in a fast way ? How to use it insights in a helpful way for businesses and society in general ?
Information Week-2015 Analytics & BI Survey Deployment-Trends
Big Data seems one of the most crucial element that can help us define and improve the new phase in which the world seems to enter at high speed.  If used with caution and in a wise way, Big Data can bring huge economic and social opportunities to the world as a whole. That is why it is crucial to discuss this issue with the best experts and thought leaders working within this field.
Doug Laney from Gartner has identified and describe 3 trends for information's ability to transform business processes over the next few years.
By 2020, information will be used to reinvent, digitalize or eliminate 80% of business processes and products from a decade earlier.
By 2017, more than 30% of enterprise access to broadly based big data will be via intermediary data broker services, serving context to business decisions.
By 2017, more than 20% of customer-facing analytic deployments will provide product tracking information leveraging the IoT.
The  identification, analysis and visualisation of this data is called Business Intelligence. A company doing fantastic work concerning Business Intelligence for almost a decade is BIPB.  BIPB is a global Big Data and Analytics Consultancy Firm. Founded in 2005, the company has a growing global presence. BIPB provides an end-to-end data analytics service, from technology selection advisory to solution retirement and migration.
BIPB  will host the #drivenbydata Summit at Level 39, One Canada Square the coming 20th of March. This is a quarterly Summit that will discuss issues concerning Big Data & Analytics developments such as:
Modus operandi: how the latest technologies can be used to solve concrete data challenges?
What will affect data analytics and BI strategy in the future?
How can businesses use data to transform markets and industries?
#drivenbydata Summit started four years ago with the desire to gather the best thought leaders and professionals interested in Big Data. The following video gives you a glimpse of what happened in last year's event.
The next #drivenbydata Summit on Big Data and Business Intelligence will coincide with the 10th anniversary of BPID. The summit promises to be an opportunity for business data professionals to get the best insights about big data, network with their peers and learn from the visionaries within the Data Science community.
The #drivenbydata Summit offers solutions and thought leadership about Big Data problems, whether it is data integration, cleansing, analytics all the way to visualisation and reporting.
Charles Radclyffe CEO of BIPB stated about the #drivenbydata Summit that:
"We want to discuss the big data analytics challenges and allow people to think about data differently. Bringing the data knowledge together with the domain knowledge in different industries, such as the financial services, is a very powerful combination. The #drivenbydata Summit is the event that offers professionals and companies ways to make better data-driven decisions!"
#drivenbydata provides the industry with a premium forum for discussion around Big Data & Analytics, where innovators and thought leaders from the Data Analytics community share their visions. Confirmed speakers from the Data Analytics community include:
Neil Chandler – Gartner Research VP that focus on business intelligence, analytics and performance management. Chandler writes and advises organizations about big data, analytics, market trends and industry best practices.
Donald Farmer – Qlik Product Advocate – a BI software company that has pioneered new ways of transforming data into meaningful information.
Brent Spiner – an American actor, best known for his portrayal of the android Lieutenant Commander Data in the television series Star Trek and Dr. Brackish Okun in Independence Day.
Andy Cotgreave – Senior Technical Evangelist for Tableau Software, the leading provider of fast analytics and data visualization software.
George Mathew – President and Chief Operating Officer of Alteryx. He oversees marketing, products, and strategy for the company. Previously VP for Business Intelligence at SAP BusinessObjects.
Lieutenant Commander Data in the television series Star Trek – How science fiction got Big Data metaphor!
Alteryx, a leader in data blending and advanced analytics, that provides indispensable and easy-to-use analytics platform for enterprise companies making data driven critical decisions that optimises their business strategies sponsors the event.
For more information about #drivenbydata Summit please visit their website #drivenbydata Summit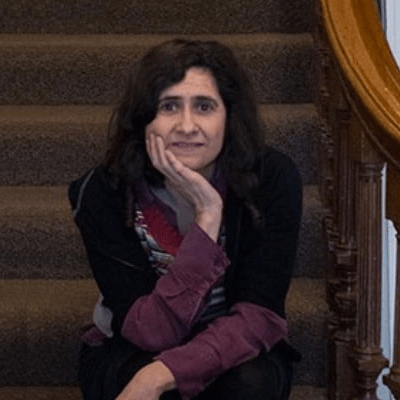 Maria Fonseca is the Editor and Infographic Artist for IntelligentHQ. She is also a thought leader writing about social innovation, sharing economy, social business, and the commons. Aside her work for IntelligentHQ, Maria Fonseca is a visual artist and filmmaker that has exhibited widely in international events such as Manifesta 5, Sao Paulo Biennial, Photo Espana, Moderna Museet in Stockholm, Joshibi University and many others. She concluded her PhD on essayistic filmmaking , taken at University of Westminster in London and is preparing her post doc that will explore the links between creativity and the sharing economy.