Silicon Valley-based Coursera, is an Edtech firm, offering massive open online courses (MOOCs) founded by computer science professors Andrew Ng and Daphne Koller from Stanford University. Coursera works with institutions of higher learning to make some of their courses available online, and offers courses in engineering, humanities, medicine, social sciences, mathematics, business, computer science, ect. While competition comes in the form of Udacity, edX, and other players, the firm is definitely among the most well-funded, having raised its cash from venture firms and university partners and is well supported by venture capitalists. Last year, Coursera pocketed $63 million with the addition of funding from three undisclosed university partners, bringing the total to a whopping $85 million.
With so much cash in the coffers, would be students can now take their classes anywhere, thanks to the new Coursera app for IPad, which allows you to catch up on lectures and prepare for assignments even while you're on the go. Android users need not fret, as Coursera is said to be working on a great experience on Android, expect this version release in the coming months. The iPad app will support course browsing, course searching, course enrolling and view of the personal course dashboard. While the previous IOS mobile version was stripped down a bit, compared to the browser version, you could still browse over 500 courses in more than 20 subject areas and enroll in courses and sign up for upcoming course notifications. From a user perspective, you still received tuition from learn from top instructors representing more than 100 partner institutions, including leading US and global universities and can stream lectures online any time, or download for offline viewing.
Now there were already third party apps such as Coursepad, which through the use of APIs offered mobile viewing. The future seems bleak now for this mini ecosystem. IPad users in Cuba, Iran, Sudan and Syria can also expect blocked access, as the tech firm is forced  to comply with federal regulations that prohibit massive open online courses (MOOCs) in sanctioned countries.  Coursera also needs to keep an eye on the competition. Not to be outdone, online education portals have been lining up to get their share of Funding.
In February Uniquedu, the maker of China's Coursera-style online education portal Kaikeba, secured RMB 100 million in series A funding led by Fosun Venture Capital Investment, while in the same month online English-learning institution TutorGroup announced it raised $100 million in funding from Alibaba, Temasek Holdings, and Qiming Venture Partners.
Despite the crowded space, everyone would be best reminded that the future of MOOCs lies in the hybridization of courses, incorporating an in-person component into online classes. With the amount of cash on the table, providers may get it right.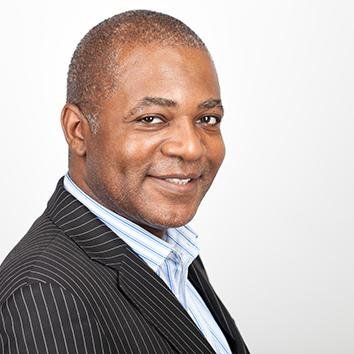 Hayden Richards is Contributor of IntelligentHQ. He specialises in finance, trading, investment, and technology, with expertise in both buy-side, sell-side. Contributing and advising various global corporations, Hayden is a thought leader, researching on global regulatory subjects, digital, social media strategies and new trends for Businesses, Capital Markets and Financial Services.
Aside from the articles, interviews and content he writes for IntelligentHQ, Hayden is also a content curator for capital markets, analytic platforms and business industry emerging trends. An avid new media explorer Hayden is driven by a passion for business development, innovation, social business, Tech Trading, payments and eCommerce. A native Trinidadian, Hayden is also a veteran, having served with the Royal Air Force Reserves for the past 10 years.
Follow Hayden on Twitter @HaydenARichards, linkedin.com/haydenhrichards and http://www.scoop.it/u/hayden-richards